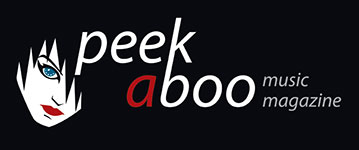 like this article review
---
DIRK VREYS (THE OBSCURE)
Ten songs by The Cure that changed my life
Article
21/10/2015, Didier BECU
---
It already has been said, but many Cure fans think that The obsCure is the best Cure tributeband, and so we asked Robert Smith (sorry, we mean Dirk Vreys) to name ten songs by The Cure that changed his life.
I hereby like to present 10 songs of the Cure that had a big effect on me in life. These are not necessarily the songs I like most of the Cure, but that was not the setup of the request of Peek-A-Boo.
ONE HUNDRED YEARS
When I was 10-12 years old, I watched a lot of video clips on television, I watched COUNTDOWN (a Dutch music show),, etcetera. The Cure must have crossed by, but I never really took notice of them, so I was not a fan of them either. The first real vivid memory of the Cure, which was also the start of "worshipping" them, was in 1986 around the time I became 14 years old. I got a cassette tape from someone at school and it contained the black Cure In Concert album. That was the first time I really listened to The Cure and my taste in music really changed. For me this album is still one of the best live albums ever made. I was completely impressed by the harsh emotions in this song, and One Hundred Years struck me most and made me go black from that year on.
TORTURE
This song is on the Kiss Me Kiss Me Kiss Me album which came out in 1987. That year Studio Brussels started to broadcast in my region and they played a lot of music which had a big influence on me: Echo & The Bunnymen, The Smiths, The Sisters Of Mercy, Front 242, The Neon Judgement,…. And they played a lot of things by The Cure. They had a kind of list for which the listeners could vote and The Cure was constantly present with songs of that album. Torture is a song which I thought was really bombastic and that stood out for me.
THE FIGUREHEAD
Puberty and waves of depression. Almost every boy or girl has dealt with it, some more than others. Sometimes feeling sad and depressed is a way of expression and a way to deal with puberty. And let's face it: the dark is just more interesting than the light. I have been there as well, but luckily never been dragged so deep in those kind of feelings that it became dangerous. But the ideal songs to listen to at that time were songs like The Figurehead. It doesn't even matter what the lyrics are about. The music alone is sufficient to bring you in a depressed state or stay in it.
A FOREST
Without any doubt the song that had the most influence on me and still has. Normally, I should be bored by it, as I heard it a million times, but that it is not the case. I must admit that the single version does not really please me and I am much more fond of the numerous short and longer live versions. This song more or less was the start of the idea to start our tribute band the obsCure in 2014. I recorded a slower version with my son and that recording opened doors to find musicians and start the obsCure. It's one of my dreams to at least once perform with the obsCure their magnificent 1992 live version of over 13 minutes with extra lyrics.
LETTER TO ELISE
For me a very emotional and personal song that gives me goosebumps when I hear it or sing it. This single was a hit right around the time I had a relationship with someone who had a similar name and when she broke up with me, this song was in my CD player all the time, every time reliving the same sad emotions. I heard it so much that even today this song keeps reminding me of that period.
JUST LIKE HEAVEN
Memories on this song go back to the same period as Letter to Elise, but rather the "happy" period before the breakup with my girlfriend at the time. I listened a lot to The Cure at that time and I was also translating a lot of songs in Dutch. I even sung these songs when I played the original on my stereo in the background and sung over it in the foreground while recording it with a tape recorder. Stupid actually, but that's how I did it. The translation of Just Like Heaven I wrote in a happy period with my girlfriend at the time. Strangely enough I still can recall the exact Dutch translation I wrote for this song after all these years (must have been 23 years ago).
OPEN
One of the best opening tracks they ever made and part of the splendid Wish album. I really love the lyrics in this one, but more than the lyrics it's the instrumentals that had and have the most effect on me. I used to play this song really loud when I got up and had to go to university for my exams. And still after all these years, this song can really fire me up and give me a boost of energy.
TRUST
This song was chosen by our bass player for this list, so I try to reflect some of his words: "The song describes how you feel after someone you've known for a very long time and were very close to, like a best friend, that you thought would be one of the few people to stick by you for the long haul, but in the end leaves your life. You feel lost, alone, like you don't really know anyone and that you have nobody to depend on or confide in anymore".
It is the ideal song to drown yourself into when you experience a bad time. And although the lyrics describe such a horrible feeling, for some reason listening to the lyrics but definitely also to the music, gives me support. In the car, cruising, volume at maximum.
BLOODFLOWERS
If someone would ask what my favorite Cure song is, this one would come very very close. It is such an amazing emotional piece and both the lyrics and the guitar are immaculate. There can be many interpretations of this song, but to me the song is about the tension between two partners in the beginning of a relationship and how they stand in life and towards this relationship. One person is really positive and thinks the happy times and deep love will stay forever. The other is hyperrealistic and pessimistic and immediately sees the negative side of things and the relation: nothing lasts forever. The second person also expresses the fact that it is very very hard to trust each other as well.
LULLABY
Of course it is one of the most known Cure songs. At the time it came out I liked it, but only since one year this songs has a bit more meaning. The first time The obsCure rehearsed this one, it really sounded like "wow I'm almost singing with The Cure". This song also feels like a warm cozy blanket to me when we perform it. It's like a warm sticky net that just seems to fit me very well.
Didier BECU
21/10/2015
---