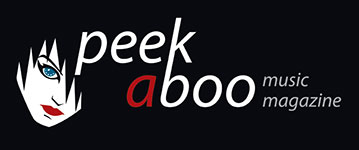 like this article review
---
DISCOVER NEW MUSIC
IRIS VON GUL
Article
31/01/2016, Patrice HOERNER
---
Iris Von Gul is a French rock band from Bordeaux, in the South West of France. The group was formed in 2013. What can you expect? Well, the band is influenced by Nine Inch Nails, Mike Patton, Queen Adreena and Beastie Boys. You hear many guitars, drums and psychedelic, entertaining voices.

This month Iris von Gul will release the limited EP Iris Von Gul. This EP features 6 tracks and is also available as a digital album and a Bandcamp release. All songs are written by Sam Barbier and Denis Dedieu. Most tracks have a high tempo. All members are singers. The drums and guitars never stop. They are complemented with sweet and slow psychedelics moments.

The band members play with pleasure. Iris Von Gul does a serious job on every song and the insolence of the American dream emerges: if you do something, then try to be successful! The Breaker and Artemis are, let's say, the figureheads of this EP, the spirit of Iris Von Gul. All I Love starts with a melancholic piano and then evolves to a hard rock 'n roll rhythm, it's a clever track.

All Day Long is more jerky. Kill You is the best track, it showes the power of the band. Sweet Baby's Gone would do well on stage! Iris Von Gul is a talented group and will surely will make other gems in the future, simply because the band members like to play!
Patrice HOERNER
31/01/2016
---
RIS VON GUL est un groupe de rock Français de Bordeaux, sud-Ouest de la France. Ce groupe a été formé en 2013. A quoi pouvez-vous vous attendre ? Et bien disons que ce groupe est influencé par Nine Inch Nails, Mike Patton, Queen Adreena, Beastie Boys etc. Biens sûr, plein de guitare, de batterie et de voix psychédéliques entraînantes. Ce 29 janvier Iris Von Gul sortira une Edition EP Limitée en physique appelé...Iris Von Gul. Dans cet EP vous découvrirez six morceaux.
Tous les titres seront aussi disponibles en album digital sur l'application bandcamp. toutes les chansons sont écrites par Sam Barbier et Denis Dedieu. Production additionnelle par Jérémy"Didi" Lajonie et la batterie produite et réalisée par Miguel Castaing. Le tout sous la maison de disque "We are vicious".
La plupart des titres sont construits sur des tempos élevés et tous les membres apportent de la voix en soutien. Batterie et guitare jouent non-stop, à l'exception de lents moments suivis de chaudes envolées psychédéliques. Une sorte de contraste.
Il est plaisant d'écouter à travers leurs compositions le plaisir qu'ils ont de jouer ensemble. Ils ont fait un boulot sérieux sur chaque titres et on ressent en quelque sorte l'insolence du rêve américain, si vous essayer quelque chose et que vous le réussissiez!
Les titres "The breaker" et "Artemis" sont, disons le, les figures de proues de cet album, l'esprit de Iris von Gul. "All I Love" paraît spécial, une bonne partie démarre avec un piano mélancolique et puis soudain tout change dans un rythme soutenu rock'n'roll, un morceau intelligent! "All day long" est quant à lui un peu plus saccadé. "Kill you" semble être le meilleur titre de l'album, il affirme le pouvoir du groupe, uni et soudé. "Sweet baby's gone" serait lui particulièrement intéressant à écouter en Live sur scène!

Iris Von Gul est un groupe talentueux et gageons qu'ins sortiront d'autres produits, simplement parce qu'ils aiment jouer ensemble, et ce point de vue vous le ressentez sur chaque titre du prochain album.
Patrice HOERNER
31/01/2016
---
Iris Von Gul is een Franse rock band uit Bordeaux, in het zuidwesten van Frankrijk. De groep is in 2013 opgericht. Wat kan je verwachten? Wel, de band is beïnvloed door Nine Inch Nails, Mike Patton, Queen Adreena en Beastie Boys. Je Je hoort veel gitaren, drums en psychedelische stemmen.
Deze maand brengt Iris von Gul een ep op beperkte uitlage uit, die gewoon Iris Von Gul heet. Hij telt 6 tracks en is als digitaal album en Bandcamp-release beschikbaar. Alle songs zijn geschreven door Sam Barbier en Denis Dedieu. De meeste composities hebben een hoog tempo en iedereen in de band zingt mee. Drums en gitaren stoppen nooit.Ze worden aangevuld met een aantal langzame psychedelische momenten.
Het is een mooi om te horen hoeveel plezier de leden hebben bij het spelen. Iris Von Gul heeft iedere song met zorg behandeld en automatisch komt het idee van de brutale Amerikaanse droom naar boven: als je iets doet, probeer het dan met succes te doen!
The Breaker en Artemis zijn, laten we zeggen, de boegbeelden van deze ep, zeg maar de geest van Iris Von Gul. We horen aanvankelijk een melancholisch piano, maar dan verandert de stijl en horen we een hard rock 'n rollritme, het is slimbedacht! All Day Long shockeert meer. Kill You is het beste nummer en bevestigt de kracht van de band. Sweet Baby's Gone klinkt beslist interessant op een podium!
Iris Von Gul is een getalenteerde groep en zal ons in de toekomst zeker nog meer moois bregen, simpelweg omdat er graag wordt gespeeld!
Patrice HOERNER
31/01/2016
---