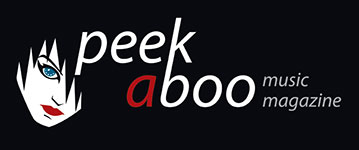 like this article review
---
DISCOVER NEW MUSIC
LOLA KUMTUS
Article
14/01/2016, Didier BECU
---
In our brand new series Discover New Music, we welcome a band from Finland. In Helsinki, we meet the duo Lola Kumtus. You won't find any useful information about them, as they're just named xx and xy, but their music is simply sublime!
Melotrik (the label that also released the CD by 80th Disorder) already released both a CD and tape by Lola Kumtus, but you really can't say these Finns have become popular since.
That's a shame, because they are the creators of catchy melodic minimal synth that sounds as funny as Welle:Erdball, but surely as viciously as say Mark Lane. Moreover, their up-tempo songs have a strange Weltschmerz feel. Songs with titles like Pleasures Of Being Penetrated By Pain, Depression, Desire and Addiction speak volumes.
Lola Kumtus is a band that you definitely should give a chance. You can do this by simply clicking the clip below, the chances you're fall in love are immense!
Didier BECU
14/01/2016
---
In onze gloednieuwe serie Discover New Music begeven we ons naar Finland. In de hoofdstad Helsinki treffen we het duo Lola Kumtus aan. Hun namen, tja: xx en xy.
Op Melotrik (waarop ook de cd van 80th Disorder is uitgebracht) verscheen al een cd en een tape, maar echt bekend zijn deze Finnen nog niet.
Dat is jammer, want zij zijn de makers van aanstekelijke melodieuze minimal synth die even grappig klinkt als Welle:Erdball, maar even venijnig als bijv. Mark Lane. Bovendien bezitten hun uptempo nummers een vreemd weltschmerz-gevoel. Nummers die titels hebben als Pleasures Of Being Penetrated By Pain of Depression, Desire, Addiction zeggen immers genoeg.
Een band die je beslist eens een kans moet gunnen. Dat kan bijv. door het onderstaande clipje aan te klikken. De kans dat je verliefd wordt is immens groot!
Didier BECU
14/01/2016
---