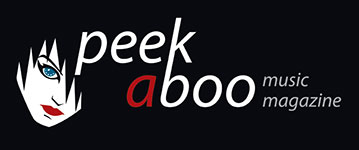 like this article review
---
DISCOVER NEW MUSIC
TROUBLE FAIT
Article
08/12/2016, Didier BECU
---
Maybe Trouble Fait does not really belong in our "discover new music" series, because this group is around since1986. Unfortunately, the career never really got off the ground (mainly because of many personnel changes, especially bass players). The group released a lot of tracks on all sorts of compilations and in 1998 a first EP (A Glowing Spark) appeared, but for a full LP (Comet Camden) we would have to wait twelve years.
With the current line-up that consists of Jicé Letter (vocals, guitar), Dj Neurotic (bass), Babeth Letter (keyboards) and Matt (drums), Trouble Fait seems to have found a new breath. Musically, Trouble Fait is somewhere between Bauhaus and Siouxsie & The Banshees, or in other words: delicious old-fashioned batcave goth rock.
Well, click on the tunes and decide for yourself!
In June Trouble Fait releases a new album (The Black Isles on the acclaimed goth rock label Manic Depression), and the band will tour again.
These are the dates:
March 19: London (Hope & Anchor) (with Red Sun Revival and Spiral 69)
April 29: Paris (Buzz) (with Der Himmel Uber Berlin)
April 30: Eernegem (B52) (with Der Himmel Uber Berlin)
September 3: Burg Sternberg, Germany Gothic Fest V
Didier BECU
08/12/2016
---
Nou ja, misschien past Trouble Fait niet echt in de "discover new music"-reeks omdat deze groep al sinds 1986 bezig is. Helaas kwam de carrière nooit echt van de grond (o.a. door de vele personeelswissels, vooral bassisten). De groep bracht heel wat tracks uit op allerlei compilaties en in 1998 verscheen er een allereerste ep (A Glowing Spark), maar voor een volledige lp (Comet Camden) zou het uiteindelijk nog twaalf jaar duren.
Met de huidige bezetting Jicé Letter ( zang, gitaar), Dj Neurotic ( bas), Babeth Letter (keyboards) en Matt (drums), lijkt de band een nieuwe adem te hebben gevonden. Muzikaal situeren we Trouble Fait ergens tussen Bauhaus en Siouxsie & The Banshees, of met andere woorden: heerlijk. Ouderwets, maar ouderwets in de goede zin van het woord. Nou ja, klik op de muziekjes en beslis zelf!
In juni brengt Trouble Fait een nieuwe cd uit (The Black Isles op het befaamde gothrocklabel Manic Depression) en toert de band ook opnieuw.
Dit zijn alvast de data:
19 maart: London (Hope & Anchor) (met Red Sun Revival en Spiral 69)
29 april: Parijs (Buzz) (met Der Himmel Uber Berlin)
30 april: Eernegem (B52) (met Der Himmel Uber Berlin)
3 september: Burg Sternberg, Duitsland in Gothic Fest V
Didier BECU
08/12/2016
---