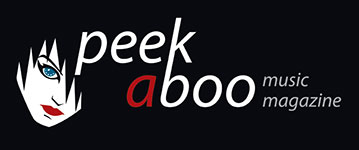 like this article review
---
DISCOVER NEW MUSIC
VERSAILLES
Article
Post Punk
13/01/2016, Didier BECU
---
The underground is more than ever a thriving oasis of talent. It is not always easy to find your way in the countless sites that offers free music. Our website wants to be a helping hand. In our new section Discover New Music, we want to feature bands that aren't noticed (yet).
The first in our series is Versailles. The link between the hunting lodge of Louis XIII and raw post-punk isn't clear yet, but that's not important. There's something going in Italy, because Versailles is just another Italian music revelation. The band is a duo (Manu Magnini and Damiano), but just like the Reid brothers, the two make noise for a whole gang.
The old sound of The Jesus & The Mary Chain is indeed a reference, but you also hear the rawness of Joy Division even if they're not another clone. The songs are full of energy and have a punk atmosphere that is indebted to noise bands like Husker Dü. Soon the duo would release a CD on Swiss Dark Knights (the label that has Ash Code under its wings).
The songs that will be released on their debut album are on their Soundcloud-page.
Here are the links you need if you want to follow Versailles:
Didier BECU
13/01/2016
---
De underground is meer dan ooit een bruisende oase van talent. Het is niet altijd even gemakkelijk om je een weg te banen in de talloze sites die kosteloos muziek aanbieden, en onze website wil een helpende hand zijn. In onze nieuwe rubriek Discover New Music willen we het over bands hebben die net iets te weinig zijn opgemerkt.
De eerste in het rijtje is Versailles. Het is nog niet meteen duidelijk wat de link is tussen het jachtslot van Lodewijk XIII en rauwe postpunk, maar zo belangrijk is dat nu ook weer niet. Er broeit wat in Italië, want (jawel) Versailles is alweer de zoveelste Italiaanse revelatie. Ze zijn maar met z'n tweeën (Manu Magnini en Damiano), maar net zoals de broertjes Reid maken ze lawaai voor een hele bende.
Het oude geluid van The Jesus & The Mary Chain is inderdaad een referentie, maar je hoort er tevens de rauwheid van Joy Division in zonder dat ze de zoveelste kloon zijn. De nummers zitten vol energie en hebben een punksfeer die schatplichtig is aan noisebands zoals Husker Dü. Binnenkort zou het duo een cd uitbrengen op Swiss Dark Knights (het label dat ook Ash Code onder zijn hoede heeft).
De nummers die op hun debuut verschijnen, kan je nu al op hun Soundcloud-pagina ontdekken.
Hier zijn de links die je nodig hebt om alles te volgen van Versailles:
Didier BECU
13/01/2016
---