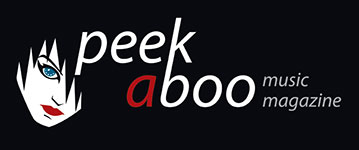 like this vinyl review
---
DISPLACER
Curse of The Black Vinyl
Music
•
Vinyl
IDM (Intelligent Dance Music)
[90/100]

Hymen Records
10/12/2016, John R. MIRLAND
---
A poetic piano piece (RZLA remixed by Hologram_) drags the listener into the latest outing from Displacer Curse of the Black Vinyl. A seven track album (I'd consider this an ep however) with three originals and four remixes that is placed somewhere between ambient techno, trip hop and idm with a very urban feel to it all. I could end the review here by just saying that it's very good. Picking out any particular track here is difficult since the baseline is very high. The three originals Freefall, I'll Be Bach and Unbreakable present a dark and poetic Displacer. I honestly can't remember when was the last time I listened to a rapper but I'll Be Bach (Overdub Mix by Displacer) presents Teslee Snipes on vocals and additionally Keef Baker on bass and it works very well.
The remixes respectively by Hologram_, DJ Swamp, Jonah K and Jack Dangers are all very different from each other and take the Displacer sound into different territories from trip hop to drum'n'bass infected illbient. However the collective experience of the album stands out as very coherent which is rare for the inclusion of remixes into a tracklist where a lot just function as filler ruining the consistency of the experience.
Let me add that I value the playing length of Curse of the Black Vinyl. The tight curation and the relatively short playing time fits the concept perfectly and leaves me wanting more.
Great parts of this release would fit seamlessly into any of Tim Simenon's Bomb the Bass albums after Into the Dragon and quite a few of these tracks will end up on my ever growing playlist for listening on the train or in the car. Highly recommended.
John R. MIRLAND
10/12/2016
---