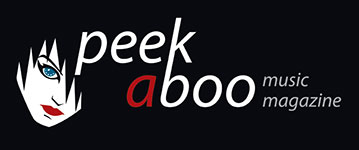 like this article review
---
DJ LORDBONE
The DJ-files
Article
Electro
•
Harsh
•
Industrial
31/08/2013, Peter DOLPHEN
---
Preparing himself for the biggest jump he might have taken so far (apart from his first DJ set): DJ Lordbone is ready to conquer America as he is one of the official Triton Festival DJ's. So who the hell is this guy?
DJ Name: Dj Lordbone
Personal Website: http://www.facebook.com/djlordbone
Online sets: http://www.soundcloud.com/djlordbone
Where is your resident DJ-club?
Nocturna & Nocturna -XXL Ghent
Which subgenre do you prefer to spin?
Depends actually. I don't like to stick to one specific genre. I think our scene exists because of the combination of all the people listening to the variety of subgenre's. But if I had to chose, I'd pick harsh EBM, Terror EBM and Aggrotech.
Do you prefer CD, MP3 or vinyl?
I know many will snort, but I spin digitally.
Of course I bought every track I own on CD, so there's always a backup when my controller fails on me ;).
What was the first record you ever bought?
Ever?.... I think that was Samson & Gert when I was 6.
In our scene, that was Unter Null - The Failure Epiphany (Limited edition)
I bought it on Zwartwerk where I saw Suicide Commando live for the first time.
Which release in your collection is for you the most precious?
Believe it or not, Diary of dreams - End of flowers.
I love DoD!
If you could estimate: how large is your record collection at this point?
72 GB.... (thats kind of accurate, no? :) )
Which band or label in particular do you follow?
I try to follow all the latest releases and bands, not a specific band.
That way, I'm making sure that I can spin whatever you guys request!
Thank you and good luck in the US!
Peter DOLPHEN
31/08/2013
---