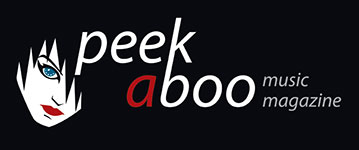 like this article review
---
DJ LUCY FAER
The DJ-files: DJane Lucy Faer
Article
21/02/2014, Peter DOLPHEN
---
From the Club Paradox in Germany!
DJ Name: DJane Lucy Faer
Personal Website: www.lucyfaer.aewolf.net
Where is your resident DJ-club?
Club Paradox, Ludwigsburg, Germany
Church Noir, Göppingen, Germany
Which subgenre do you prefer to spin?
I prefer to mix all subgenres of the scene. I love diversity.
I do have experience with limited genres floors: I spin on Cyber/Industrial/Noize- and Futurepop/Classics/80s-floors regularly. A personal preference is Medieval/Electro-Medieval/Medieval Rock. My personal favorite subgenre is Dark Wave.
Do you prefer CD, MP3 or vinyl?
I prefer to spin digitally, but also like to spin with CDs - depends on the subgenre.
What was the first record you ever bought?
Sehnsucht by Rammstein
Which release in your collection is for you the most precious?
Absinthe & Absinthe Mixed by Sin
If you could estimate: how large is your record collection at this point?
I had about 2000, but I "lost" them (long story). Most of them I still have in digital form and I'm trying to rebuy every piece one by one.
Which band or label in particular do you follow?
I follow all releases in the scene. But if you're asking for my favorite band and musician I'd say Project Pitchfork and Ernst Horn (Deine Lakaien, Helium Vola, Qntal).
Thank you!
Peter DOLPHEN
21/02/2014
---