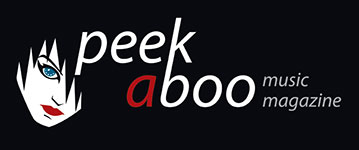 like this cd review
---
DJ MARCELLE
Meets Most Soulmates At Faust studiolab DJ
Music
•
CD
Krautrock
[70/100]

Klangbad
13/12/2014, Paul PLEDGER
---
After John Peel, it's always refreshing to learn of other older-generation DJs keeping the spirit of adventure alive and kicking. Whether it's DJ Derek, Gideon Coe, Mary Anne-Hobbs or mates of mine spinning rare and not-so-rare soul and pop records in a Brighton/London/Exeter pub, stringing unlikely music together for the pleasure of others is far more admirable than some flash Harry or Harriet glitzing it up in a chain-store nightclub.
Continuing this tradition is Amsterdam's DJ Marcelle, a down-to-earth lady who digs crates deeper than an archeologist. As well as repping her Another Fine Mess productions on radio and live on stage, Marcelle has issued a handful of double-albums on Faust's Klangbad label - this is the fourth. Most mix-albums end up in the bin after a few years - rest assured that these volumes define the word 'timeless' at the drop of a crossfader.
On Meets Most Soulmates At Faust Studio DJ Lab, Marcelle has gathered up over fifty wilfully obscure but enthralling chunks of funk, reggae, glitch, African - in fact, you name it and the lady fuses several tunes together on occasion, just to keep you on your confused dancing toes. Most of the music is derived from Northern Europe majors and indie-labels, some dating back to the '60s and a few from as far-flung as Brazil or, in the case of one track, a UK flexi-disc of former Israeli prime-minster Golda Meir delivering a speech at The Conference On Human Needs in Israel. Now that's niche! Side four delivers five collaborative works recorded ad-hoc or in the studio, all of which range from the atonal to the mesmeric.
Designed for the adventurous music-lover!
This review also appeared on Flipside Reviews
Paul PLEDGER
13/12/2014
---