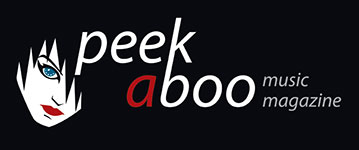 like this cd review
---
DJ VADIM
Dubcatcher 2-Wicked My Yout
Music
•
CD
[74/100]

Soulbeats Records
08/12/2016, Didier BECU
---
Indeed, the name speaks for itself, but producer DJ Vadim is a Russian immigrant who played countless shows in more than 63 countries and has become a superstar. The man worked with many artists (from Stevie Wonder to Paul Weller), he had his own record label (Jazz Fudge) and for a while he was one of the big names on the dance label Ninja Tune.
DJ Vadim is an artist who likes all styles. In 2014 he released the first Dubcatcher on which he mixed all sorts of obscure dub reggae songs. Due to the great success, there's now a sequel : Dubcatcher 2 Wicked My Yout. During a trip of 16 sunny songs DJ Vadim shows you the diversity of the genre, sometimes it is pure dub reggae, then again you hear more ska influences. You obviously must love the genre, because Sometimes it all sounds a bit too much the same, but for the fans this DJ-album is nevertheless an outright winner.
01. FUSSIN AND FIGHTIN - FEAT. DEMOLITION MAN
02. SOMETIMES - FEAT INJA
03. CALL ON ME - FEAT EVA LAZARUS - SEROCEE
04. MURDER MURDER FEAT - EARL 16 - JIMMY SCREECH - BLACK KEYS
05. JUDGEMENT - FEAT MAX ROMEO - ABSTRACT RUDE - YT
06. SHINE YA LITE - FEAT SYROSS - GRAZIELLA AFFINITA
07. ORIGINATOR - FEAT DYNAMITE - MC DADDY COOKIZ
08. RUBBERDUB SOLJAH - FEAT GENERAL LEVY - GOVENOR TIGGY
09. RUN COME MASSIVE - FEAT BIG RED - KATHERIN DE BOER
10. GOOD VIBES - FEAT JMAN - TIPPA IRIE AND INJA
11. HEY HEY HEY - FEAT GRAZIELLA AFFINITA - PUGS ATOMZ
12. MUSIC SOLJAH - FEAT JUNIOR WILLIAMS - TAIWAN MC - SYROSS
13. FAVOURITE MISTAKES - FEAT IVA LUMKUM - PUGS ATOMZ
14. TELL ME WHO - FEAT COURTNEY MELODY - TAIWAN MC
15. INNER LITE - FEAT BIG RED - PUPA JIM
16. THEY DONT LOVE - FEAT JMAN - TMAN - FRISKY DON - METROPOLIS - INJA
Didier BECU
08/12/2016
---
De naam spreekt voor zichzelf, maar producer DJ Vadim is een Russische immigrant die na ontelbare shows in meer dan 63 landen is uitgegroeid tot een superster. De man werkte met heel wat artiesten (van Stevie Wonder tot Paul Weller), hij had zijn eigen platenlabel (Jazz Fudge) en was een tijdje één van de klinkende namen op het danslabel Ninja Tune.
DJ Vadim is een artiest die van alle stijlen houdt. In 2014 bracht hij al de eerste Dubcatcher uit waarop hij allerlei obscure dubreggaeplaatjes aan elkaar mixte. Door het grote succes is er nu de sequel: Dubcatcher 2 Wicked My Yout. Tijdens een rit van 16 zonnige songs toont DJ Vadim de diversiteit van het genre, soms is het pure dubreggae, dan zijn er wat meer ska-invloeden. Je moet natuurlijk van het genre houden, want soms klinkt het allemaal net iets te veel op elkaar, maar voor de fans desalniettemin een regelrechte aanrader.
01. FUSSIN AND FIGHTIN - FEAT. DEMOLITION MAN
02. SOMETIMES - FEAT INJA
03. CALL ON ME - FEAT EVA LAZARUS - SEROCEE
04. MURDER MURDER FEAT - EARL 16 - JIMMY SCREECH - BLACK KEYS
05. JUDGEMENT - FEAT MAX ROMEO - ABSTRACT RUDE - YT
06. SHINE YA LITE - FEAT SYROSS - GRAZIELLA AFFINITA
07. ORIGINATOR - FEAT DYNAMITE - MC DADDY COOKIZ
08. RUBBERDUB SOLJAH - FEAT GENERAL LEVY - GOVENOR TIGGY
09. RUN COME MASSIVE - FEAT BIG RED - KATHERIN DE BOER
10. GOOD VIBES - FEAT JMAN - TIPPA IRIE AND INJA
11. HEY HEY HEY - FEAT GRAZIELLA AFFINITA - PUGS ATOMZ
12. MUSIC SOLJAH - FEAT JUNIOR WILLIAMS - TAIWAN MC - SYROSS
13. FAVOURITE MISTAKES - FEAT IVA LUMKUM - PUGS ATOMZ
14. TELL ME WHO - FEAT COURTNEY MELODY - TAIWAN MC
15. INNER LITE - FEAT BIG RED - PUPA JIM
16. THEY DONT LOVE - FEAT JMAN - TMAN - FRISKY DON - METROPOLIS - INJA
Didier BECU
08/12/2016
---