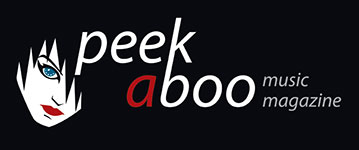 like this cd review
---
DOLLS OF PAIN
Déréliction
Music
•
CD
Cold EBM
•
Dark Electro
•
EBM
•
Electro Rock
•
Harsh
•
Hellelectro
•
IDM (Intelligent Dance Music)
[94/100]

Advoxya Records
06/03/2014, Filip VAN MUYLEM
---
'Prophetic signs' is simply the best opening song that you can imagine: right away throwing a bomb on the dance floor!

Love the catchy chorus and the 2 nicely blending in voices with great club-minded beats! The end is near? No, the party just started! One question: who can stand still during this song? 'Drugs on the Floor' has nice beats, but for sure a great guitar in it! Love the harsh voice and the lyrics! I would call it an intelligent clubber! 'Désir Parfumé' is sung in French and sounds pretty well, a bit strange to hear French, but the quality of this track really amazes me! Well done!

Somehow the guitar sound and the voice makes me think of Stin Scatzor, maybe an idea for Stefan Bens? 'Déréliction' sounds more like Suicide Commando and again in French! Love it, just as the drums! Dolls of Pain really rocks! Can't help stop moving and nodding my head! A real pearl! 'Even More' has a nice drive and sounds again a bit like Suicide Commando, but now mixed with C-Lekktor! A great one!

'Kalte Warheit' is yet another clubber and a great track! Can you resist the great sound? I can't, so the party is going on! It gives me the same high as listening to XMH and I can imagine that it's the same feeling on stage! Again the guitar is a great addition! Love the vocals and the intelligent electro sound! 'She Said' sounds more like Stin Scatzor (with a more worked out sound, I must ad) and that is a simply great! 'Fetish Problem' must be a very funny title, one really needs to read the lyrics, to understand it... 'The Lovelace' & 'Nothing Can Destroy Me' sound like a mix between Suicide Commando and Funkervogt! It's a great thing, don't doubt a second about that!

The tempo is a bit lower than the other songs, but the tracks are simply great! You still dance on them! On the last song I even sense some Project Pitchfork in the voice! The last song 'In Vain' reminds me more of Project Pitchfork, is a slower one, but still a great one to end with. Hence, once again I push the repeat function!
For me it's very clear that this band makes a difference with all the other bands that swim in the same sea! I hope you love them too?!
new gig 27/9/2014 Manoir Pub, Switserland
Dolls of pain in support of L'ame Immortelle 21/2/2015 in Vienna
Filip VAN MUYLEM
06/03/2014
---