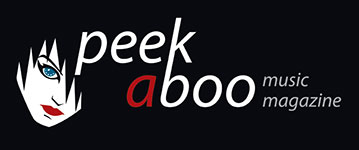 like this cult movies review
---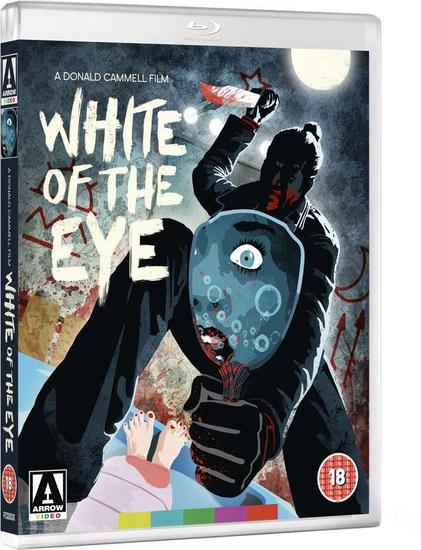 DONALD CAMMELL
White Of The Eye
Movie
•
Cult movies
Horror
[75/100]

Arrow
25/03/2014, Didier BECU
---
It really took decades but today it seems like the British psychological erothriller has found its place among film buffs. That's of course mainly the merit of the BFI, but also companies like Arrow that are restoring forgotten gems.


A fine example is the American-Scottish director Donald Cammell whose work is often compared to the films of his friend Nicholas Roeg. It's with him that Cammell made in 1970 Performance starring Mick Jagger. Afterwards his career was going downhill. White Of The Eye became a culthit, but when the film studio destroyed his latest work Wild Side, the director shot himself in the head.


The few films that are directed by Cammell are far from easy as the cinematographer has a deep interest in mystic primal forces. The story about the good housefather from Arizona (David Keith) who seems to be a lunatic murderer is thin as ice. You can't really speak from any plot and that's mainly because Cammell is focusing himself on which unknown forces drive the psycho. Without revealing anything, we can say that the habits of Apache-indians are involved in here.


White Of The Eye is indeed a hard nut to peel and it's often guessing what Cammell wanted to say. The mystic character from this movie is getting stronger by the genius soundtrack that is composed by Nick Mason (Pink Floyd) and Rick Fenn (10CC) that reminds us of Barbet Schroeder's early days.


Reasons enough to give this cult classic a second life. The film is now restored and as it's usual the case with Arrow-releases, you can find plenty of extra material on here: the unreleased short movie The Argument, various interviews and the excellent 70 minutes-long documentary Donald Cammell: The Ultimate Performance from 1998.

Something to have? Of course!
Didier BECU
25/03/2014
---
Het heeft weliswaar tientallen jaren geduurd, toch ziet het er naar uit dat de herwaardering van de Britse psychologische erothriller in gang is gezet. Dat is uiteraard in de eerste plaats te danken aan de inspanningen van het BFI, maar ook aan maatschappijen zoals Arrow die obscure pareltjes opnieuw op de markt gooien.


Een mooi voorbeeld daarvan is de Amerikaans-Schotse regisseur Donald Cammell wiens werk vaak wordt vergeleken met dat van zijn vriend Nicholas Roeg. Met hem maakte hij trouwens in 1970 Performance met Mick Jagger. Nadien kwam Cammell nauwelijks aan de bak. White Of The Eye werd wel een culthit, maar nadat de studio zijn laatste prent Wild Side zo erg had toegetakeld, schoot de cineast uit pure wanhoop zichzelf een kogel door de kop, net zoals (oh ironie!) in Performance.


De weinige films die Cammell draaide waren verre van eenvoudig en worden gekenmerkt door zijn interesse in mystieke oerkrachten. Het verhaal van de brave huisvader uit Arizona (David Keith) die een bezeten moordenaar blijkt te zijn is flinterdun. Van een plot is nauwelijks sprake en dat komt vooral omdat de filmmaker zich meer interesseerde in het doorgronden van de beweegreden van de psychopaat, zonder iets te verklappen ligt het antwoord in de rituelen van de Apache-indianen.


White Of The Eye is dus zeker geen gemakkelijke film en het blijft vaak gissen naar wat Cammell precies wil zeggen, een kant-en-klaar antwoord zoeken heeft dan ook geen zin. Het mystieke kleedje van deze prent wordt nog eens versterkt door de knappe score van Nick Mason (Pink Floyd) en Rick Fenn (10CC) waardoor menig kijker zal terug denken aan de begindagen van Barbet Schroeder.


Reden genoeg dus om deze cultklassieker een tweede leven in te blazen. De film is nu opnieuw (in gerestaureerde versie) uitgebracht via Arrow en als altijd het geval is bij hun releases vind je ook hier tal van interessante extra's terug op dit schijfje: de tot nu onuitgebrachte kortfilm The Argument, talrijke interviews en de bijna anderhalf uur durende documentaire Donald Cammell: The Ultimate Performance uit 1998.


Een hebbeding? Zeker en vast!
Didier BECU
25/03/2014
---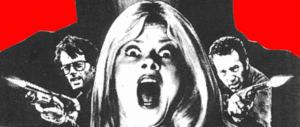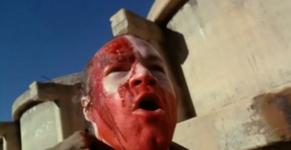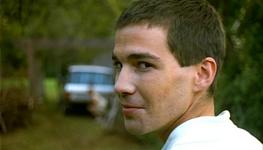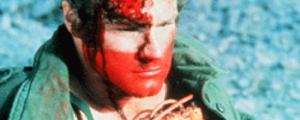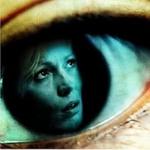 ---