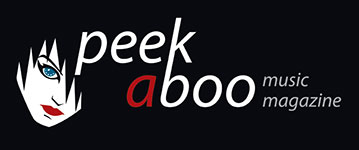 like this vinyl review
---
DORIC
Sleep Of Reason
Music
•
Vinyl
Minimal
[86/100]

Peripheral Minimal
11/12/2016, Didier BECU
---
If you love contemporary minimal music, then you are certainly familiar with the Greek artist Stathis Leontiadis. With his bands Human Puppets, Exetix and Plexiglas this musician became one of the stars of the genre. Now he is back with Doric. With this solo project he already released a single and an album on Fabrika and a 10" on Domestica. The new release is once again a 10", this time on Peripheral Minimal.
Doric uses a special concept. The A-side is the so-called Asleep side and is about loneliness: music that sounds paranoid. Sleep Of Reason is almost unbearable, it's madness driven by minimal electronics. Everything is very danceable, but this is the dance of madness. The minimal sound comes straight from the 80s. Over My Dreams sounds a bit like the early Parade Ground. Simply great! Head Against the Wall (a title that needs little explanation) is slow and compelling.
The three tracks on the B-side are the Awaken side for which Stathis worked together with Pascal (Foucault, Noisetoy, Ludmilla) and Valisia Odell (Phoenix Catscratch, Strawberry Pills, Father Breath), two musicians who are no strangers in the Greek underground.
Exposing Vanity and Life In Reverse do not sound cheerful, but you hear a different dimensionn of Doric. The lyrics are about the malaise of the society we live in. Not that you will understand Stathis' words, but music is a language in itself.
Do not hesitate, just buy this!
Didier BECU
11/12/2016
---
Als je van hedendaagse minimal houdt, heb je zeker al van de Griek Stathis Leontiadis gehoord. Met zijn bands Human Puppets, Exetix en Plexiglas mag deze muzikant zich tot één van de sterren van het genre kronen. Nu is hij er opnieuw met Doric, een soloproject waarmee hij al eerder een single en album op Fabrika en een 10" op Domestica uitbracht. De nieuwe release is opnieuw een 10" en deze keer op Peripheral Minimal.

Doric koos voor een speciaal concept. De A-kant is de Asleep-side en gaat over eenzaamheid: muziek die paranoïde klinkt. Sleep Of Reason is bijna ondraaglijk, waanzin die wordt gedreven door minimale elektronica. Alles is uiterst dansbaar, maar het is de dans van de dolheid. Het minimal geluid komt regelrecht uit de jaren 80. Over My Dreams klinkt wat als de begindagen van Parade Ground. Fantastisch dus! Head Against The Wall (een titel die maar weinig uitleg nodig heeft) is traag en meeslepend.

De drie tracks op de B-kant vormen de Awaken-side. Stathis werkte op deze songs samen met Pascal (Foucault, Noisetoy, Ludmilla) en Valisia Odell (Phoenix Catscratch, Strawberry Pills, Father Breath), twee muzikanten die in de Griekse underground geen onbekenden zijn.

Exposing Vanity of Life In Reverse klinken wel niet bepaald vrolijk, toch hoor je hier een andere dimensie. De teksten gaan over de malaise van de maatschappij waarin we leven. Niet dat je veel van Stathis' woorden kan begrijpen, maar muziek is een taal op zich.

Niet twijfelen, aanschaffen!
Didier BECU
11/12/2016
---