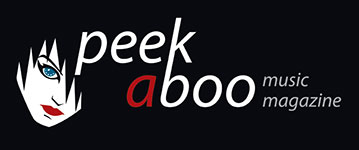 like this movie review
---
DOUGLAS AARNIOKOSKI
Nurse 3D
Movie
Horror
[60/100]

A-Film
22/05/2014, Didier BECU
---
Normal people start shivering when they're thinking of some hospital, but for strange (unexplainable) reasons a nurse evokes also our sexual lust. Bingo! That's probably what went through Douglas Aarniokoski's mind when the idea from Nurse 3D got formed. You take a beautiful woman, dresses her as a nurse and on top of that, you transform her into a brutal serial killer. And why not, make a 3D-movie from it so we have an extra chance to stare at the female body, hum…beauty? Something like that certainly has to work. But that was not the case. In theatres over here this bizarre exploitation movie was directly launched onto the DVD-market.


Danni (Katrina Bowden) starts as a nurse. It's the dead sexy Abby Russell (Paz de la Huerta) who learns Danni the skills of nursery! The pupil has a strange admiration for her teacher, and even falls in love with her (that's of course because the maker wanted to have an excuse to throw in some lesbian scenes). After some time Danni notices that Abby is in fact a monster. After her working hours she seduces married men and once they're caught in her web, they got brutally murdered.


The story is indeed rather thin and full of clichés, but that's something you can say about lots of horror movies. The cast is doing an okay job. Mind you, Paz de la Huerta who we know as one of Nucky's girlfriends in Boardwalk Empire still can't act and only does what is demanded from her: parading nude. The horror scenes work as well, but it is Douglas Aarniokoski who is to blame. This gentleman learned as an assistant on From Dusk Till Dawn, Fear and Loathing In Las Vegas and Austin Powers: International Man Of Mystery how to handle a camera, but he's taking things just too seriously. At times you have the idea that Aarniokoski thinks that he's making a masterpiece like Basic Instinct, while in fact this movie should nothing but fun, fun, fun! Nah good, Nurse 3D never bores and is even better as most of the horror flicks you'll find in the shops.


Nurse 3D is now out on both DVD and Blu-ray on A-Film.
Didier BECU
22/05/2014
---
Een normaal mens zou beginnen bibberen als hij aan een ziekenhuis denkt, maar wegens vreemde (niet te verklaren) redenen raken jongens seksueel geprikkeld als ze aan een kortgerokte verpleegster denken. Bingo!, moet regisseur Douglas Aarniokoski hebben gedacht. Je neemt een prachtvrouw, kleedt haar in een verpleegsterpakje en je maakt er bovendien nog een seriemoordenares van. Laten we er bovendien een 3D-film van maken zodanig dat de kijker de fenomenale lichaamsbouw van de hoofdactrice extra kan bewonderen. Zoiets moet toch lukken, niet? In de bioscoop was dat evenwel niet het geval, want deze bizarre exploitationfilm kwam regelrecht op de dvd-markt terecht. Is Nurse 3D goed? Neen. Is hij leuk? Een beetje wel.


Danni (Katrina Bowden) gaat aan de slag als verpleegster. De knepen van het vak worden haar door de wulpse Abby Russell (Paz de la Huerta) aangeleerd. Danni heeft een ongezonde bewondering voor haar lerares, ze is zelfs een tikkeltje verliefd op haar (kwestie van wat lesbische scènes in de film te kunnen gooien!). Na een tijd merkt Danni dat haar nieuwbakken hartsvriendin eigenlijk een monster is. Na de werkuren zoekt zij overspelige echtgenotes op. Eenmaal ze in haar web zijn gevangen, moeten de schuinsmarcheerders het met de dood bekopen.


Het verhaal stelt bitter weinig voor en bulkt van de clichés, maar dat kun je eigenlijk van iedere horrorfilm zeggen. Ook de cast doet het niet slecht. Paz de la Huerta die we kennen als één van Nuckys liefjes uit Boardwalk Empire kan wel niet acteren, maar het voormalige fotomodel doet waarvoor ze is gevraagd: met haar blote lijf paraderen dus. De horrorscènes zijn lekker gruwelijk, maar het is vooral Douglas Aarniokoski die niet vrijuit gaat. Deze man leerde als assistent bij From Dusk Till Dawn, Fear and Loathing In Las Vegas en Austin Powers: International Man Of Mystery wel hoe hij een camera moet hanteren, jammer genoeg neemt hij zichzelf veel te serieus. Op bepaalde momenten denkt Aarniokoski dat hij een meesterwerk als bijv. Basic Instinct draait, terwijl het in feite niet meer dan een leuk niemendalletje is dat beter had gewerkt indien het in de handen van één zijn van leermeesters (Tarantino dus) zou zijn gevallen. Nu goed, Nurse 3D verveelt geen seconde en is zelfs beter dan de doorsnee horrorfilm die je in de winkels vindt, alleen zat er in dit leuk concept heel wat meer.
Nurse 3D is nu uit op dvd en Blu-ray via A-Film.
Didier BECU
22/05/2014
---
---