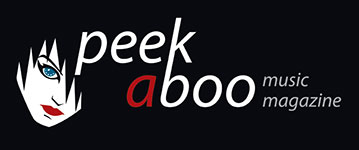 like this movie classics review
---
DOUGLAS HICKOX
Theatre Of Blood
Movie
•
Movie classics
Horror
[85/100]

Arrow
28/04/2014, Didier BECU
---
Hollywood might claim to have invented horror in film with their Universal-classics, but nothing that tops a good old British horror movie, not? Over here Theatre of Blood is lesser known, but in the UK the movie has a real cult status. There are many different reasons for that, one of the most important is that Vincent Price stated this picture as one of his fave works. Besides of that, Price also met on the set his new wife (Coral Browne) and the movie also was a perfect opportunity to show the world he could act. His fans knew that, but some of his colleagues always ignored this skill because he was a genre actor. Price always disagreed by stating that he might not do what Robert Redford can, but that in no way the blonde God could do what Price is famous for!


In Theatre Of Blood you can find lots of Britsh talent: Diana Rigg, Robert Coote, Jack Hawkins, Ian Hendry, Michael Hordern, Arthur Lowe or sex symbol Diana Dors. All of them are classy performers and in the middle of them stood Vincent Price who plays the role of Edward Lionheart.


Lionheart sees himself as one of the best performers of all time. The problem is that he only accepts roles from Shakespeare-plays and so critics make a fool out of him in their reviews. Lionheart thinks it's enough and decides to commit suicide. At least that's what the papers think. In reality he's hiding himself in a secret theatre with some other rejected actors who are after revenge. Price has a plan to murder all critics who once wrote a bad review from his plays. The murder techniques are all based upon passages from famous plays from William Shakespeare.


We already hear you sigh because you're not in the mood for a boring Shakespeare-tale. Mind you, apart from some choruses that are lifted from his plays, Theatre Of Blood is an old fashioned (in a good way!) British movie in where the blood splatters from the screen... Vincent Price is just, like always, the ideal man for performing a sadistic murder. And then there's also the gorgeous Diana Rigg (the sexy star from the first version of The Avengers) who plays his daughter Edwina. Apart from gore, there's also space for humour left as those dumb police officers will remind you of a certain man called Clouseau! You sure can laugh with this movie. At first the makers would title this movie as Much Ado About Murder, but this idea was rejected by Price who thought the audience doesn't like irony in titles.


The disc contains lots of bonuses. The most interesting one is definitely A Priceless Pot-boiler in where Victoria Price talks ten minutes long about her famous dad. It's funny to see how to see she thinks it's hilarious that she thought as a kid that her day was on his way to repetitions, while in reality he was visiting his girlfriend who would later become her wicked stepmother. A Fearful Thespian is an interview with film specialist David Del Valle who explains us why Theatre Of Blood is one of the most important films in Vincent Price's career. An other interview is Staged Reaction with Madeline Smith who played a small role. Finally there is A Harmony for Horror, a documentary about composer Michael J. Lewis.


Theatre Of Blood will be released on 19th May in an excellent restored version on Blu-ray on Arrow. Grab it while you can!
Didier BECU
28/04/2014
---
Hollywood mag dan wel in de jaren 30 met Universal de horrorfilm hebben uitgevonden, toch gaat er niets boven heerlijke traditionele Engelse nagelbijter, niet? Bij ons is Theatre of Blood wat minder bekend, maar in Engeland geniet deze horrorfilm volop een cultstatus. Dat heeft veel met Vincent Price te maken die deze prent als één van zijn favoriete werken aanstipte. De film was niet alleen een mijlpaal in het leven van Price omdat hij op de set zijn tweede vrouw (Coral Browne) leerde kennen, ook omdat de horrorster eindelijk de kans kreeg om te tonen dat hij een degelijke acteur was. Vincent Price was wel enorm geliefd bij de griezelfans, maar andere acteurs keken steeds een beetje op hem neer omdat hij een genreacteur was. Price heeft hier altijd argwanend op gereageerd door te stellen dat hij misschien niet kan wat Robert Redford kan, maar dat dit omgekeerd ook niet het geval is.
In Theatre Of Blood liep heel wat schoon volk als Diana Rigg, Robert Coote, Jack Hawkins, Ian Hendry, Michael Hordern, Arthur Lowe of sekssymbool Diana Dors rond. Allemaal op en top Britse rasacteurs en daartussen stond Vincent Price die de rol van Edward Lionheart vertolkt. Lionheart vindt zichzelf de beste toneelacteur die er is. Hij weigert evenwel om rollen te spelen die niet uit de pen van Shakespeare zijn voortgevloeid. Het gevolg is dan ook dat toneelcritici in hun recensies hem ronduit belachelijk maken. Als op een dag de felbegeerde prijs voor beste toneelspeler aan een nobele onbekende wordt overhandigd, wordt het Lionheart allemaal te veel en stapt uit het leven. Ten minste dat denkt men. Samen met een paar andere aan lager wal geraakte acteurs beraamt Price een plan om alle critici te vermoorden die hem ooit het leven zuur hebben gemaakt. De moordtechnieken zijn allemaal ontleend aan passages uit toneelstukken van William Shakespeare.
Je zucht, want je hebt geen zin in oersaaie Shakespeare-vertellingen? Geen nood, want Theatre Of Blood is een ouderwetse horrorfilm waarin je wel af en toe eens een versje uit één of ander klassiek toneelstuk hoort, maar waar vooral veel bloed aan te pas komt. Vincent Price is zoals steeds de perfecte acteur om een sadistische moordenaar te spelen en ook Diana Rigg (de seksbom uit de eerste versie van The Avengers) die zijn dochter Edwina vertolkt is niet te versmaden. Er is naast de gruwel zelfs wat ruimte voor humor, want de domme politiemensen die Lionheart bij de kraag moeten vatten doen denken aan ene inspecteur Clouseau! Lachen mag dus zeker. Het was zelfs de bedoeling dat deze film zou gemaakt worden oinder de titel Much Ado About Murder, maar dat idee werd door Price van tafel geveegd omdat volgens hem het publiek niet tuk is op ironische filmtitels.

Deze Blu-ray op Arrow is wederom een schot in de roos. Af en toe duiken er wel een paar witte vlekjes op, maar de restauratie van deze film die in de Verenigde Staten op MGM is uitgebracht is uitmuntend. De kleuren hebben een prachtige seventieslook. Arrow respecteert film in al zijn aspecten en dus werd geopteerd om het originele 1.66:1-formaat te behouden. De geluidsband is Engels mono. Meestal gaat het om dialogen die perfect verstaanbaar zijn, ofschoon er een Engelse ondertiteling is voorzien.

Het schijfje is wel rijkelijk gevuld met bonusmateriaal, toch is het niet meer dan een reeks interviews met minder interessante mensen. Het beste uit de reeks is ongetwijfeld A Priceless Pot-boiler waarin Victoria Price het tien minuten lang over haar geliefde vader heeft. Ze vertelt wat over zijn frustraties als acteur, maar ook hoe hij 's avonds zogezegd ging repeteren maar in feite op stap was om zijn eerste vrouw te bedriegen. Blijkbaar kan Victoria er nog mee lachen ook! A Fearful Thespian is een interview met filmkenner David Del Valle die vertelt waarom Theatre Of Blood zo'n belangrijke film voor Price is. Nog een ander interview is Staged Reaction waarin Madeline Smith die een zeer kleine rol speelt herinneringen ophaalt aan de klassieker. Ten slotte is er nog A Harmony for Horror waarin componist Michael J. Lewis terugblikt over hoe zijn score tot stand kwam.

Een horrorfilm die zich in het Shakespeare-milieu afspeelt lijkt zware kost, maar dat is het niet. Integendeel. Theatre Of Blood is een wat oubollige, maar oerdegelijke Britse horrorklassieker die heel wat fans zullen appreciëren. En nog verkrijgbaar in een prachtige Blu-rayversie ook, wat wil je nog meer? In de winkelrekken vanaf 19 mei.
Didier BECU
28/04/2014
---
---