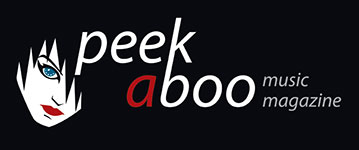 like this concert review
---
DOWNHILL X
Sittard, Poppodium Volt (12/04/2016)
Concert
09/12/2016, Danny QUETIN
---
Holland has its dark events. Summer Darkness Festival is gone, but Downhill is active for some years. A smaller concept. No pretention, just some nice bands on the poster. In the past: Ash Code, The Eternal Afflict, The Invincible Spirit and Lebanon Hanover, to name a few bands.
On the 9th of April 2016, Downhill celebrated its 10th edition with a nice attendance in a handsome location and a lovely program. Monica Jeffries was there to promote her forthcoming album Into Temptation. Her subtle appearance, flanked by two masked men and danceable synthpop, indicates that she is more than just a support act for The Crüxshadows, Project Pitchfork and Front Line Assembly. We know Waiting For Godot, In Circles, Drowning in Love and the indispensable Window Of Hope from previous releases, but the newbies form Into Temptation also provided a dance atmosphere, thanks to songs like No More, Nineteen Eighty-Four and the title track. The Surrender No Resistance cover caused a flurry of recognition. Monica Jeffries comes from a musical family, she writes and produces all the songs herself, and that makes her a great artist.
It is no secret that Agent Side Grinder's Alkimia is a delicious electronic post-punk/wave album. With a battery of synths, tape loops, bass and vocals, it goes in all directions, especially honesty. The concert started with Into The Wild and shook up Sittard. Many tracks were taken from the albums Alkimia and Hardware, and the Swedes convinced the audience with Giants Fall and For The Young. The Look Within was delicious and a first real highlight. The Introduction of the band members could only be followed by This Is Us. Agent Side Grinder is a live sensation. The encore with punktronica was a super moment.
It was surprising that after the concert of the Agent Side Grinder many people left the venue. Fear of confronting Grausame Töchter? Fear of the primal scream of provocation? Fear of the personality of Aranea Peel? Fear of the charter of masturbation? No idea.

A band that is not afraid to the playback principle, is not exactly what we came for, but in this case we make an exception, because what Grausame Töchter has to offer, is not a concert but an experience. Electro punk/industrial without any taboo on tracks from the albums Alles Für Dich and Glaube Liebe Hoffnung: Mensch Und Tier, Wie Eine Spinne and the scream anthem Ich Darfe Das. The glorification of the female genitals is demonstrated in Ich Liebe Meine Vagina, including the infamous stage pee. Eroticism as art. Pushing moral boundaries as an excessive fetishism, punctuated with a theme of SM and death. The fourth album Vagina Dentata appears will be released in May. From what we have seen and heard, we conclude that Grausame Töchter's world is still a circus, stripped of any censorship or textiles. God couldn't see that it was good this time, because of the inverted cross.
The tenth edition of Downhill was successful. Excellent organization, a great venue and friendly people. Looking forward to Edition XI.
Danny QUETIN
09/12/2016
---
Klik hier voor de Nederlandse versie op Dark Entries.
Danny QUETIN
09/12/2016
---