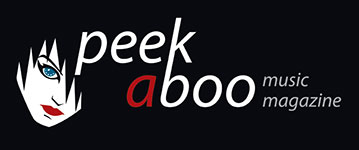 like this cd review
---
DOWNPILOT
New Great Lakes
Music
•
CD
Folk / Ethnic / Tribal
•
Singer Songwriter
[75/100]

21/01/2012, Chris KONINGS
---
Downpilot is mainly Paul Hiraga from Seattle, getting a helping hand from a few more musicians. They released three albums (Leaving Not Arriving, Like You Believe It, They Kind of Shine) and this new one has arrived past autumn. All out on Tapete Records, a german based label. The world is going crazy if a Seattle band has to find their label in Germany, but maybe Seattle labels are still looking for the next Nirvana...
All the songs on this album vary around that 3-4 minute mark and it's singer-songwriter with a touch of folk. They secluded themselves on Vashon Island in a woodland studio and set to writing and recording, far from the distractions of the city. Given the first four songtitles (Edge Of The Flood, New Great Lakes, Gone Castaway, NY Storms), I imagine water and nature being very powerful forces, so could we expect a few raging songs?

After a few listens this doesn't fit the bill exactly, it's mostly music to go fishing in a placid pond, without a breeze to make ripples in the water, it's that calm and soothing. I love Hiraga's voice timbre and that's what makes this album worthwhile, he just sounds so honest and genuine. There's no dark or quirky side as with Murder for example, nor is there a reality check as with Jack Johnson or Ben Harper. Hiraga just sings about life and how he get's on with it.

But that's ok, this is a warm and cosy fleece of an album, perfect for a romantic evening without a care in the world.
Chris KONINGS
21/01/2012
---