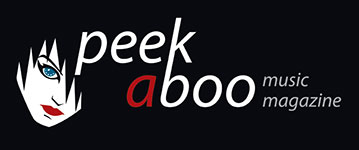 like this vinyl review
---
DOXA SINISTRA
Via del latte
Music
•
Vinyl
Electro
•
Experimental
•
Minimal
[82/100]

Enfant Terrible
24/05/2011, Didier BECU
---
You can say what you want but the Dutch Enfant Terrible label couldn't have found a better name for themselves, as they specialise in new (and sometimes old) underground sounds from the basements which sound a bit different from the rest.
Such labels frequently like to dive into the rich archive of tape labels from the past and in Enfant Terrible's case, they had already dedicated their second release to Dutch label Trumpett.
On that release you find Doxa Sinistra who are, along with The Actor and Ende Shneafliet the best known acts on this label.
Some time later they also released their second tape "Conveyer Belt" that was originally released in 1985 and now it's time for a proper vinyl-reissue of their first "Via Del Latte" –tape which dates from three years earlier, thereby closing the door from the eighties as they want to explore more contemporary artists in the future.
"Via del latte" is a work of strange electronics in which most of the songs are under two minutes and songs titled "Soviet invasion" or "Ruhrgebiet" sure do have an 80's feel to them.
These electronic sounds were composed by Jan Popma and Ruud Kluivers. You could compare their stuff with Belgium's experimental band BeNe GeSSeRiT, as just like them, you get the feeling that with their analogue computer-sounds you are entering a set from "A clockwork orange".
At first you might think these two are using their electronic equipment as some toys (and in a way they do) but the more you listen, the more you got addicted.
A delightful trip into the past and of course this LP which is only available on vinyl is more than recommended.
Didier BECU
24/05/2011
---
Zelden had een label zo'n toepasselijke naam als die van het Nederlandse Enfant Terrible want zoals de naam doet vermoeden duiken zij vaak in de diepe kelders van de huidige (maar soms ook vroegere) underground om te stuiten op allerlei muzikale vondsten die net iets anders dan de rest klinken..
Zoals dat vaak gaat bij zulke labels, hebben zij ook een oog voor minimale electronicaklanken waarbij men maar al te graag teruggrijpt naar de zogezegde tapelabels.
Zo'n label die de goedkeuring kreeg van Enfant Terrible was het eveneens Nederlandse Trumpett-label.
Trouwens, de tweede release op Enfant Terrible was zelfs helemaal gewijd aan dit label.
Daar stond ook de groep Doxa Sinistra op, die naast The Actor en Ende Shneafliet de bekendste op dit tapelabel waren.
Een tijdje later werd hun tweede tape, "Conveyer Belt" uit 1985 op vinyl uitgebracht en nu is het dus tijd om eersteling "Via Del Latte" van een heruitgave te voorzien.
Meteen sluit men met deze oorspronkelijke tape uit 1982 bij Enfant Terrible het eightieshoofdstuk af want het label wil zich in de toekomst meer gaan toeleggen op hedendaagse artiesten.
"Via del latte" is zeer merkwaardige electronica waarbij de meeste nummers net niet de twee minuten grenzen overschrijden waarbij men met titels als "Soviet invasion" of "Ruhrgebiet" zonder twijfel het kille gevoel van de eighties oproept.
Deze electronica die gemaakt werd door Jan Popma en Ruud Kluivers kan best vergeleken worden met die van onze Belgische BeNe GeSSeRiTwaarbij analoge electronicaklanken je het gevoel geven of je de set binnenstapt van "A clockwork orange".
De talloze bieps lijken misschien op het eerste zicht geknoei van twee mensen die zich te pletter storten op hun electronische speelgoed maar hoe meer je ernaar luistert hoe meer het verslavingseffect in gang treedt.
Een meer dan aangename trip naar het verleden en uiteraard is deze release die enkel op vinyl bestaat een aanrader.
Didier BECU
24/05/2011
---