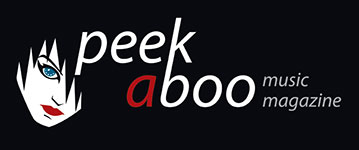 like this cd review
---
DR. ARTHUR KRAUSE
The Only Time She Moves
Music
•
CD
Gothic Rock
[76/100]

MusicArt
11/12/2016, Didier BECU
---
If you know your goth history a bit, then maybe you're aware of Dr. Arthur Krause, named after the German explorer no one ever heard of. The fact is that these Swedes never were successful. However, never give up. Six years after Solutions, the goth rockers are back with The Only Time She Moves. It is unlikely that they will force a breakthrough with this album, but it certainly is not their fault as Dr. Arthur Krause is a top band! And who knows, maybe goth fans will finally stop complaining that their god (apparently still Andrew Eldritch) refuses to release new material, as there are plenty of alternatives!
The Swedes do nothing new, and that is probably why The Only Time She Moves is such a strong record. Without shame they borrow from the great examples, but they succeed in coming up with a very own sound.

Opener Loveland is a slow goth rock song which lasts over ten minutes and slowly goes to a climax with the atmosphere of The Fields Of The Nephilim. Midnight Train is played at a higher pace and can compete with (yeah) The Sisters Of Mercy.
Not original, you say? No, it is not, but the jet-black goth rock of Deported Soul II or the poignant ballad Death Row remain top songs you only expect from the greatest. The heart-breaking Evelina (a street hooker) could be a The Mission track.
The Only Time She Moves stops as it began, with a goth rock epic of almost ten minutes (Gone Tomorrow). The fans of the genre know what to buy.
Didier BECU
11/12/2016
---
Als je de gothgeschiedenis een beetje kent, weet je misschien wie Dr. Arthur Krause is, genoemd naar een Duitse ontdekkingsreiziger die geen kat kent. Feit is dat deze Zweden nooit zijn doorgebroken. Nooit opgeven is de boodschap. Zes jaar na Solutions zijn de gothrockers er opnieuw met The Only Time She Moves. Het zou ons verbazen mocht het deze keer wel lukken, maar als dat niet zo is, ligt het zeker niet aan hen, want Dr. Arthur Krause is immers topklasse! En wie weet kunnen gothrockers eindelijk eens stoppen met zeuren over het feit dat hun god (blijkbaar nog steeds Andrew Eldritch) geen nieuw materiaal uitbrengt, er zijn immers genoeg alternatieven!

De Zweden doen niks nieuws en dat is waarschijnlijk de reden waarom The Only Time She Moves zo'n stevige plaat is. Zonder veel schaamte spelen ze leentjebuur bij de grote voorbeelden en slagen er alsnog in om met een eigen (degelijk) geluid op de proppen te komen dat je aan de speakers kluistert.

Opener Loveland is een trage gothrocksong, een kanjer van meer dan tien minuten die langzaam naar een climax gaat en die de sfeer van The Fields Of The Nephilim oproept. In Midnight Train ligt het tempo hoger en de track kan wedijveren met (tja) The Sisters Of Mercy.
Niet origineel, zeg je? Neen, dat is het ook niet, maar de gitzwarte gothrock van Deported Soul II of de aangrijpende ballade Death Row blijven topsongs die je eigenlijk alleen maar van de grootsten verwacht. Het hartbrekende Evelina (over een straathoertje) kon zelfs door The Mission zijn neergepend.
The Only Time She Moves stopt zoals het begon, met een gothrockepic van bijna tien minuten (Gone Tomorrow). Liefhebbers van het genre zouden nu al in de winkel moeten staan.
Didier BECU
11/12/2016
---