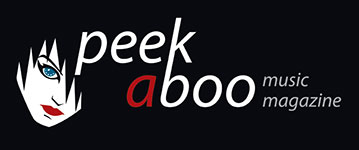 like this concert review
---
DREAM THEATER
Brussels, Vorst Nationaal (13/03/2016)
Concert
09/12/2016, Wim GUILLEMYN
---
Dream Theater released a very good new double album: The Astonishing. The expectations were high for this concert as the band would play the whole album. In addition, there is also the news that a game with the story line of the album will be released, therre are even rumors about a film. The fact is that when Dream Theater does something, it's done good!
The stage had long screens which formed one image. The light show was top notch. Descent of the NOMACS and Dystopian Overture (both instrumental tracks) began, both with beautiful graphics on the screens, a bit in the style of Star Wars and as a computer game, and although realistic, it is animation.
Then Labrie came on stage and started The Gift of Music. A strong song, also live. Just as A Better Life. The alternation between the soft (The Answer) and hard (Three Days) tracks was well balanced.
After playing the first CD, a short break followed. Personally, I think the second CD isn't as strong as the first one, but on stage you don't notice the difference. The Path That Divides is excellent too. The visuals were of a lesser quality in the second part of the show. There were some problems with the bass as it was sometimes inaudible and then in overdrive. However, Vorst Nationaal isn't exactly the best venue if it comes to a good sound! Labrie occasionally made some small mistakes, but we forgive him as after all you can't say Dream Theater plays easy songs. For the rest, the Brussels gig was of a high level, complemented with a beautiful light and visual show. Again Dream Theater proved that it is the best progressive metal/rock band.
Thank you Gregory Henry for the pictures.
Wim GUILLEMYN
09/12/2016
---
Dream Theater heeft een heel goed nieuw dubbelalbum uit: The Astonishing. De verwachtingen waren dan ook hoog gespannen voor dit concert waarop ze dit nieuw werk integraal zouden brengen. Daarnaast is er ook het nieuws dat er een game uitkomt waarin het verhaal van het album verwerkt is, en er doen zelfs geruchten de ronde dat er een verfilming volgt. Feit is dat als de heren van Dream Theater wat doen, dat ze het meteen ook goed doen, geen half werk dus.
Het podium was voorzien van lange beeldschermen die samen één beeld vormen. De lichtshow was top. Men begon met Descent of the NOMACS en Dystopian Ouverture (twee instrumentale nummers) die ondersteund werden door mooie graphics. Een beetje in de stijl van Star Wars. De beelden hebben inderdaad iets van een computergame: zeer reëel, toch is het animatie.

Dan kwam Labrie op het podium voor The Gift of Music. Een sterke song, ook live. Dat geldt tevens voor A Better Life. De afwisseling tussen de gevoelige (The Answer) en de harde (Three Days) tracks is mooi uitgebalanceerd.
Na het spelen van de eerste cd was er een korte pauze. De tweede cd vond ik tot nu toe iets minder goed dan de eerste, maar live valt dat verschil nauwelijks op. The Path That Divides is echt een sterke song. De visuals waren in deel twee iets minder goed uitgewerkt maar verbluffend. Qua geluid was het bij aanvang blijkbaar wel wat zoeken om de bas goed te krijgen (soms onhoorbaar en dan weer in overdrive). Maar Vorst Nationaal is op dat vlak geen gemakkelijke zaal. Labrie maakte ook nu en dan kleine foutjes, maar het is hem vergeven. Het zijn natuurlijk ook niet meteen de gemakkelijkste song om te brengen. Voor de rest was dit een optreden op hoog niveau, met een mooie licht- en dito visuele show. Nogmaals bewees Dream Theater dat het niet voor niets de beste progressieve metal-/rockband is.
Met dank aan Gregory Henry voor de foto's.
Wim GUILLEMYN
09/12/2016
---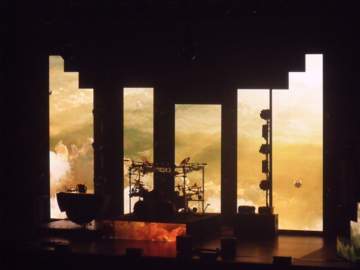 ---