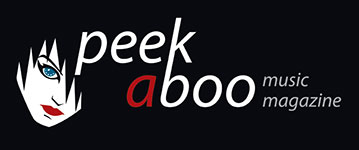 like this concert review
---
DREAM THEATER
live at Wembley, UK, 14/02/2014
Concert
Heavy Metal
•
Metal
[85/100]

16/02/2014, Filip VAN MUYLEM
---
My first concert in Wembley...
It's a nice venue and sadly not sold out. Before the gig I run into Steven Wilson and Jordan Ruddess... at their hotel (apparently). I was hoping that Steven Wilson would do a cameo, but he was there for another reason. I must say I'm a bigger fan of bands like Anathema, Blind Guardian or even Steven Wilson, but I'm open to other bands, always curious...
Dream Theater has 2 things to celebrate a 20th and a 15th birthday of 2 great records. Recently they launched a new record and just before their live DVD... enough reasons to go and see them.
Opening with nice visuals/camera footage (funny parts of self-made movies and drowned comic strips of themselves) and 'The Enemy Inside' it was meant to be a nice night!
Heavily fuelled, energetic riffs, (drum & guitar) solos and a very loud volume. Every skill and talent of these musicians is showcased to the extreme. I must say that I admire Jordan Ruddess way of working on his synth and module! It's nice to see that he can move free with it and make a turn of 360 degrees with it, get it higher or lower and adjust it as much as he wants to get every angle. His guitar synth play is also something to remember. The drummer has a hard job, trying to overplay their previous drummer (as I know that this guy was basically the hardest working ant of the band).Songs from their latest, self-titled album ('Illumination Theory', 'Enigma Machine', and 'Along for the Ride') was greatly mixed with their previous work ('The Mirror' and 'The Shattered Fortress'), and almost long forgotten pearls from the very beginning of their career...
One thing that was a bit strange was the 15 minute break in between, but they showed us nice and very funny footage in the meantime, even laughing with themselves! It was a very funny moment for everybody and made us melt! Another strange thing is that they started at 19.30, whilst in Belgium bands normally only start at 21.00. Their set was close to 3 hours, so that counts! I'm just wandering what the singer was doing behind the curtains while his bandmates where playing another solo, it intrigued me highly. I loved the softer and more ballad orientated side of the band while the fans loved it more hard and heavy, so I think that everybody got what they wanted.
I'm not overwhelmed, but I must say that the true fans where clearly having the night of their life, showing it to the extreme! For them it was clear that Dream Theater played at their best!
Playlist
Act I
False Awakening Suite
(With drum solo by Mike Mangini)
Act II
Encore:
Illumination Theory
(Outro)
Filip VAN MUYLEM
16/02/2014
---