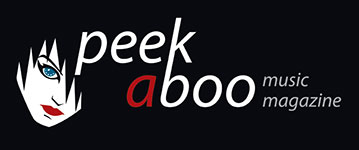 like this article review
---
DRIES VAN NOTEN
Inspirations (Antwerpen, Modemuseum, until/tot 19/7/2015)
Article
[100/100]

16/05/2015, William LIÉNARD
---
Until July 19 you can visit the exhibition Dries Van Noten – Inspirations at the Modemuseum (Fashion Museum) in Antwerp. The exhibition was shown at the Musée des Arts Décoratifs in Paris last year, but now it is where it actually belongs, because as a pupil of the Antwerp academy, Dries Van Noten is the ultimate sign of the successful fashion training in the Flemish city on the banks of the Scheldt river.
If you do not love fashion, clothes and everything related to it, then that's no reason not to visit this exhibition, because what you will see is much more than just a collection of clothing. The creators of the exhibition try to situate the zeitgeist that gave rise to the designs and they give you an idea of the inspiration sources of the designer. To make it easy for the visitors, they have selected different topics (Punk, Flemish Masters, Gold, Grunge, Jimi Hendrix, Marble Women, Nureyev, etc.) and in the showcases you see an assemblage of designs by Van Noten combined with paintings (including Mark Rothko, Damien Hirst, Yves Klein, Pol Bury, Pablo Picasso), art (the Mussel Pot of Marcel Broodthaers, a beautiful gold mask of the Incas), photographs (A Clockwork Orange, Kurt Cobain, Jimi Hendrix, The Sex Pistols) and famous dresses by internationally known designers (Pierre Balmain). That way Inspirations is much more than just an overview of the work of a fashion designer, but rather a surprising journey through his artistic universe
Visually, the approach is nothing less but wonderful, because often the decoration in the showcases is also applied on the walls, the ceiling and the floor of the dark spaces, making this exhibition a total spectacle with the quality of what we call a traditional exhibition, but as a result of the surprising combination of colors, the sophisticated lighting and the addition of moving images via small screens along and in the showcases, Inspirations is a unique presentation of excellence. The eye-catchers of course are the designs of Dries Van Noten and they are often funny and adventurous, but more often they are impressive in terms of lines, colors and overall look, and by showing them thematically, they gain visual power.
Halfway through the exhibition a video presentation of the New York artist David Michalek is shown (last photo), for which he was inspired by designs from the archives of Dries Van Noten, worn by models with whom the fashion house has a special bond. And in the Gallery on the ground floor, students of the third bachelor's degree of the Fashion Academy show the public eight ethnic designs (last photo).
Until July 19, 2015 - entrance fee: 8 euro.
William LIÉNARD
16/05/2015
---
Tot 19 juli kan u nog terecht in het Modemuseum van Antwerpen voor de tentoonstelling Dries Van Noten – Inspirations. Ze was vorig jaar te zien in het Musée des Arts Décoratifs in Parijs, maar nu dus ook waar ze eigenlijk thuishoort, want als leerling van de Antwerpse academie is Dries Van Noten uiteraard het uithangbord van de succesvolle modeopleiding in de Scheldestad.
Mocht u niet houden van mode, van kleren en alles wat ermee te maken heeft, dan is dat nog geen reden om deze tentoonstelling niet te bezoeken, want wat u te zien krijgt is veel meer dan alleen maar een verzameling kledingstukken. Er wordt nl. gepoogd om u de tijdsgeest te situeren waarin de ontwerpen ontstonden en u een indruk te geven van de inspiratiebronnen van de ontwerper. Om het allemaal overzichtelijk te houden is gekozen voor thema's (o.a. Punk, Flemish Masters, Gold, Grunge, Jimi Hendrix, Marble Women, Nurejev, etc.) en in de etalages ziet u een assemblage van de ontwerpen van Van Noten met schilderijen (o.a. Mark Rothko, Damien Hirst, Yves Klein, Pol Bury, PAblo Picasso) kunstwerken (o.a. de Mosselpot van Marcel Broodthaers, een gouden Incamasker uit het Antwerps Ethnografisch Museum) en beroemde jurken van internationaal bekende ontwerpers (o.a. van Balmain). Op die manier is Inspirations veel meer dan zo maar een overzicht van het oeuvre van een modeontwerper, maar veel meer een verrassende tocht doorheen zijn artistieke universum.
Visueel is er sprake van een wondermooie aanpak, want vaak is de decoratie in de etalages ook op de wanden, het plafond en de vloer van de donkere ruimtes aangebracht waardoor de tentoonstelling een totaalspektakel wordt met de kwaliteit van wat we een traditionele tentoonstelling noemen, zij het dat ze door de verrassende combinatie van kleuren, de uitgekiende belichting en de toevoeging van bewegende beelden via kleine schermpjes langs en in de etalages, een unieke presentatie van topniveau is. Maar de eyecatchers zijn uiteraard de ontwerpen van Dries Van Noten en die zijn vaak leuk en avontuurlijk, maar veel vaker indrukwekkend qua lijnenspel, kleurencombinatie en algemene indruk, en door ze niet willekeurig maar thematisch te presenteren, winnen ze alleen maar aan visuele kracht.
Halfweg de tentoonstelling is een videopresentatie van de New Yorkse kunstenaar David Michalek opgesteld (voorlaatste foto), waarvoor hij zich liet inspireren door ontwerpen uit het archief van Dries Van Noten, gedragen door modellen waarmee het modehuis een bijzonder band heeft. En in de Galerij op de gelijkvloerse verdieping tonen studenten van de derde bachelorgraad van de Modeacademie 8 etnische ontwerpen (laatste foto).
Nog tot 19 juli 2015 – toegangsprijs: 8 euro.
William LIÉNARD
16/05/2015
---
---