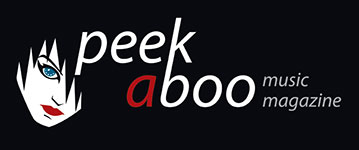 like this article review
---
DURUTTI COLUMN
A Showcase Of Durutti Column
Article
10/08/2015, Paul PLEDGER
---
I can remember the first time I heard The Durutti Column. It was 1984, It was raining. Hard. A brace of thunder-rumbles and lightning-bolts followed me home from Plymouth's open-air market, home to Rhythm Records. In my hands were two of the first Factory releases I had ever bought, "From The Hip" by Section 25 and the one I ended up playing first - "Without Mercy" by the Durutti Column. In true time-honoured tradition, both bloody albums were pressed with the labels on the wrong sides. Before taking them back to Rhythm to swap them, I played them. I never took them back.
I didn't know what to expect from either record, but I liked the sleeves. The Durutti one had a rough cardboard cover with a Matisse image pasted crudely onto it, artistically at an angle of course. Noting the role-call of impressive musicians alongside mainman and guitarist Vini Reilly, I placed the record on the platter, lowered the arm onto the vinyl and listened. As the rain hammered down outside and the sky growled ever louder outside my house, the subtle melancholic tones of the saddest piano kick-started the record. This pleasing near-classical coda then ended abruptly when a drum machine kicked in, a lightly picked electric guitar began fading in and the hairs on the back of my neck stood up. What a great sound. I turned it up to hear the beats juddering around the room like electronic whip-cracks and decided that this was rather fabulous. Although the record appeared to have only 2 tracks, the music was split into passages - the second on this (incorrectly labelled) side was a dubby, urgent beast whilst the record closed with a repeat of the same opening refrain preceded by another DMX-led meander through sadness. I played the whole side again. In fact I didn't want to turn the thing over in case I was bitterly disappointed, but I did and I wasn't. I played that side twice as well.
And so began my love affair with the skinny boy's music. The next Durutti release I invested in was "Circuses And Bread" on sister label, Factory Benelux. By comparing it to Without Mercy, it fell short of expectations. I didn't dislike CAB initially but, apart from the 2 versions of "Dance" and a couple of the piano-led pieces on side 1, it just didn't light my fuse. However, I wasn't put off playing it over and over or from buying Reilly's earlier recordings. Vini's elegiac first full-length foray into vinyl, "The Return Of The Durutti Column", certainly hit the spot. No vocals, no repetition and no filler - bang on. "Sketch for Summer", "Colette" and "Katherine" remain the equal of his best work, no question. His other early albums, however, are collectively a mixed bag. "LC" is on the one hand triumphant and shimmers and glistens with the likes of "Jacqueline", "Messidor", "The Act Committed" and "Never Known", while "Another Setting" suffers from muddied production and a poor pressing, save for "The Beggar" and "Prayer". Thankfully, with the next few albums, Durutti Column releases hit a purple patch.
"The Guitar & Other Machines", released in 1988, is jam-packed with imaginative ideas and memorable moments, not least the radical reworking of the previously sullen and solemn, "Bordeaux" (from "Another Setting") and the stunning, noisy opener "Arpegiator", an example of Reilly 'rocking out' a bit. But the biggest notable change is the presence of technology. Mixed with the usual warmth from guest vocalists and the ubiquitous strings nursed by John Metcalfe (previously on "Without Mercy"), tracks are also sprinkled with harmonica, hefty beats (in places) and tunes, TGAOM still sounds like a serious stab at commercial longevity without trying too hard or bending over forwards. Factory even plugged the album with a free instore flexi-disc promotion, a square shaped artefact with rare 90-second excerpts of four album-tracks. Standees full of the blighters were left on the counters of Virgin stores. I still have a handful of them.
His next album brought drummer Bruce Mitchell into the spotlight. "Vini Reilly" is a collection of sample-flooded instrumentals with spanish guitar and real drums (with real drummer). With subtle drops of found samples (Otis Redding, Annie Lennox, Tracy Chapman and a few I don't recognize) respectfully weaved into the tapestry, Reilly made yet another truly unique album. I was lucky enough to see the Durutti Column at WOMAD in 1988. Most of this album featured throughout the show and he got a rapturous applause for playing "Otis". Happy days.
Times change and so do designers. The garish, modernist pink and yellow sleeve designed by 8VO is somewhat far removed from the pastoral images of earlier Durutti Column albums, yet fitted in nicely with acid house and the impending rave-culture being championed by the label's Hacienda nightclub. Strangely, "Obey The Time" was overlooked by the chemical generation and equally shunned by the critics. However where I worked, in Our Price in Plymouth, it was a regular Saturday morning (and most mornings) fixture on the store stereo. It wasn't and still isn't a particularily ground-breaking release, but stands as something of a leap forward for Reilly, who utilised a drum machine in place of Bruce Mitchell (except on the plaintive "Art & Freight".
In fact there was also very little guitar in evidence, something which may have alienated a few fans at the time - it worked perfectly for me and is ideal music for Saturday comedowns, apparently. Tracks like "The Warmest Rain" and "Fridays" are sparse and minimal, whilst the opening and closing vignettes "Vino Della Casa Bianco" and "Vina Della Casa Rosso" and the spine-tinglingly beautiful "Home" showed a warmer, more personal side to his oeuvre. It certainly impressed a few Our Price customers with a dozen sales straight off the deck during its first couple of weeks. A 12"/CD single featuring a Together Brothers remix of "Contra-Indications" was released to mute acclaim. Sadly, "Obey The Time" proved to be the last official Factory album for Reilly.
The next studio album, "Sex and Death", appeared on Factory Too and marked a solid return to guitars, female vocalists and a line-up of capable musicians such as Peter Hook, Rob Gray, Stephen Street (producing) and previous regular DC members, Bruce Mitchell and John Metcalfe.
Where OTT was sparse and minimalist, SAD was bursting with fresh ideas and a bold production from Stephen Street. Despite being issued additionally on CDRom (in a sandpaper sleeve again) and garnering favourable reviews, the album sank without trace. I think it is one of DCs best 5 albums, but in an age of Brit-pop, Blur and Oasis, no-one cared. Many songs remain the equal of his key early material - "The Rest of My Life" and "Beautiful Lies" being the stand-outs. Also once again, the instrumental tracks strengthened Reilly's reputation as a masterly guitarist - "Blue Period", "My Irascible Friend" and "For Colette" are all utterly wonderful and still timeless.
Belgian indie and ally Les Disques du Crepuscule released his next album, another set of electronica entitled "Fidelity". Unfortunately, the Brussels label were as hapless at promotion as Factory and the album was largely ignored. This remains a shame - "Fidelity boasts some fine tracks. "G & T", "Abstract Of Expression" and the stunning "Guitar For Mother" would make worthy inclusions on a DC "Greatest Hits" album.
In 1998, "Time Was Gigantic.. When We Were Kids" appeared as a lead-in to increased activity involving Durutti Column's back-catalogue. Several re-issues of his Factory output appeared on London, with Tony Wilson humourous and sometimes arch sleevenotes, ensuring that his legacy continued. Sadly, the new album was a mixed bag. Elli / Eley Rudge provided some light relief amongst the moody darkness with songs including "Twenty Three", "I B Yours", "Drinking Song" and "Sing To Me", the latter being a rather enjoyable meander and a potential radio-hit.... if only. The album does stray a little on "Abuse", "My Last Kiss" and "Highfield Choir", while the hopeful closing piece, "Epilogue", formed the backdrop for the later Singles Club release, "Kiss Of Def", a pummelling Drum N Bass experiment that is right up there with J Majik, Photek and Digital with its uncompromising beats, yet underlying beauty - bassheads, take note.
The next set, "Rebellion", is a pot-pourri of the usual, beautiful Durutti Column music ("4 Sophia"), clumsy and forlorn vocals masked by samples ("Longsight Romance") and nouveau-folk with vocals by one of many female contributors, Vick Wood ("The Fields Of Athenry"). One track features a rap from Bic but it just doesn't sit well as an album track - maybe a 12" release would have sufficed. There are flashes of excellence on here, but overall it's a fussy and fraught album that dips into alien territory rather too much. Bruce Mitchell's wonderful and skittery drumming is also notably absent from much of the album.
Further releases on Kookydisc appeared in the following months after "Rebellion", including a further rounding up of so-called Sporadic Recordings that paired the first hard-to-find volume from the '80s with a further gathering of high-end demos. Good release, although not all of the tracks from volume one are included (a handful had already seen a revisit for those Durutti reissues on London).
There followed another new album, "Someone Else's Party", a welcome improvement on "Rebellion". Although quite vocal-heavy, this was a set that sounds like a return to form to these ears. The opener, "Love Is A Friend", captures radio samples (Top 40) and brassy couplets, mixed subtly with drum machines and a pretty guitar landscape. But it was the more plaintive choices that worked a treat. "Spanish Lament" sees Vini playing alongside the "Crying" montage sampled from the David Lynch film, "Mulholland Drive" and, whilst some would see this as direct theft, it is a match made in heaven (he name-checks the source on the sleeve). "Blue" and "Goodbye" hark back to the "Return Of...." days with sparse and minimal arrangments and "Vigil" and "No More Hurt" stir drum-loops and breaks with the typically-mournful Reilly vocals to successful effect. Sure, there are a few drab moments but, overall, this album stands up as a credible DC release. US radio even commissioned an edit of the Bhangra-tinged "Woman".
Back to Earth with a bump for the next album, "Tempus Fugit". This frustrating set seems to draw from previously released material for its selections and sounds muddled. "Lullaby 4 Nina" features a melody from "We Stumble" whilst "Guitar - Woman" had previously turned up on the previous release SEP. Much of TF just doesn't get going and once again ardent fans felt a little disappointed. Thankfully, Tempus Fugit's shortcomings were a temporary blip.
Follow-up album "Keep Breathing" sports a great sleeve and contains some fine music. "Nina" and "Its Wonderful" are once again sampled-laden excursions into guitar-laden electronica, but arguably its the fabulous "Maggie" that becomes the album's centrepiece.
Using "She Moves Through The Fair" as a vocal template, Reilly conjures up images of deserted beaches at sundown and mountainous highlands bullied by harsh winds and teeming rain. Elsewhere, "Helen" is lyrically forgettable but tremendous on sound and "Big Hole" is a bit indulgent. But "Neil" shimmers like a bag of diamonds and harks back to "Catos Con Guantes" and "Homage To Catalonia" days, as does the oddly-titled "Lunch". It doesn't all gel, but Keep Breathing ain't half bad.
Before another 2 issues of rare demos, there was to be another studio release, "Idiot Savants". Like "Rebellion", "Another Setting" and "Time Was Gigantic", the album suffers from being erratic in delivery and just too muddled to be fluent. "Interleukin 2" was dedicated to the recently-deceased head of Factory, Tony Wilson, and is far and away the best track here. But aside from "Please Let Me Sleep" (acoustic finger-magitrickery), Idiot Savants goes down as a rather forgettable exercise.
Far better is "Sporadic 3" which rounds up versions of previously-released songs and rare pieces, plus the plaintive opener "Birthday Present". As with previous Durutti compilations, Sporadic 3 covers all bases, electronic and organic and scores well.
The 2008 album, "Sunlight To Blue.. Blue To Black" is a hark back to jaw-dropping Reilly beauty. "Glimpse" borrows from "The Party" and sets the scene for this melancholic, mainly-acoustic collection that ranks highly in the DC canon (Mr Wilson would have been proud). "Ged" and "Grief" compare musically to earlier works such as LC or Without Mercy. "Ananda" wouldn't be out of place on a Ludivico Einaudi or Kate Bush CD while a cracking remake of "Never Known" (which also pinches from "All That Love & Maths Can Do") gives you enough reasons to pick up a copy.
Also issued in 2008 was a specially-commissioned soundtrack to a performance-piece written and performed by dance-troupe, 12 Stars. "Treatise On The Steppenwolf" is more of a step back to the days of Fidelity and some of the later Sporadic Recordings material and features electro-beats and spoken samples among the usual engaging guitar-work from Reilly. In 2008, LTM continued their Durutti-release program with the release of "Live In Bruxelles 13.8.1981", a fascinating document of a young Reilly experiencing European culture in concert for the first time and includes a radio-interview, as well as live favourites "Sketch For Summer", "The Missing Boy" and "Jacqueline" alongside rare tracks "Stains" and "Danny".
Artful Records followed up "Idiot Savants" with another studio-album in the shape of Love In The Time Of Recession. Although still not a peerless outing, it's an improvement on its predecessor, sporting memorable tracks such as "I'm Alive", "Lock-Down" and the lovely "For Bruce".
However, it was to be Kooky who would provide the next essential Reilly outing, although the circumstances surrounding its release were hardly joyous. 2010's "A Paean To Wilson" is essentially Reilly coming to terms with the death of his friend, Tony Wilson. The tracks cover old and new, short and long pieces and even features Wilson delivering a passionate rant about the then-government's economic policy and the continued widening gap between rich and poor.
Presented as a double-disc set and supported by a handful of live-shows, this homage to Manchester's most misunderstood maverick is perhaps Reilly's most assured and complete work since Guitar and Other Machines or Vini Reilly. There are samples, there are pretty pieces and there is also a fair bit of Bruce Mitchell's deft and exquisite drumming throughout. "Brother" includes a Marvin Gaye sample which sort-of works (though purists might disagree), "Duet With Piano" revisits "Royal Infirmary" (from Circuses and Bread) and "Catos Revisited", er, revisits "Catos Con Guantes", the elegaic 8-minute spanish-guitar exercise from Sporadic 3 and the EP, "When the World". It's an album that demands a complete sitting, rather than a skip-through via an i-Pod and heralding something of a return to form.
That form and renewed vigour was dampened somewhat by Reilly's ensuing personal and health issues, documented in the tough-going 2011 set, "Chronicle". Issued only at a few Durutti Column shows in the same year, the album was shelved indefinitely some months later while Reilly recovered from a stroke and relationship issues which temporarily paralyzed him, physically and emotionally. He has since performed a few short slots here and there, but continues to receive treatment to this day.
In 2012, LTM commissioned a welcome vinyl-only release of the legendary aborted album, "Short Stories For Pauline". Issued as a limited run of just 1000 copies, the selections have all been previously issued on various compilations during the past couple of decades, yet haven't been compiled in one place before. Housed in an authentic Factory Benelux sleeve and retaining its intended catalogue-number of FBN 36, Short Stories is an impressive effort and reveals what might have happened had Without Mercy not happened back in 1984. Which brings us full circle, for the moment.
This review also appeared also on Flipside Reviews.
Paul PLEDGER
10/08/2015
---