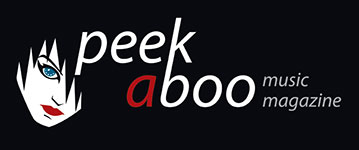 like this cd review
---
DURUTTI COLUMN
Domo Arigato
Music
•
CD
[90/100]

Factory Benelux
28/04/2017, Paul PLEDGER
---
In '80s Japan (and Portugal), Vini Reilly and his avant-garde jazz-classical-chill-out cohorts were popular to the point of being mobbed and adored. Hence the occasional lavish releases and these shows - guaranteed sell-outs that made for a great night whilst proving what a tight unit The Durutti Column could be on stage.

Originally released by Factory in 1985 on CD and VHS only, this live recording of a rare Durutti Column concert in Tokyo previously revealed the limitations of primitive digital technology by sounding flat and tired - more of a bootleg than an official release, it has to be said. It's a brave move to even consider reissuing Domo Arigato thirty years on, let alone stretch out four discs' worth of material - but that's what Factory Benelux have triumphantly achieved here. And we're not talking a lowly bit of remastering - from the packaging to the recording quality, this has had, in non-technical language, a proper seeing to.

Now spread over 4 discs, the original 1985 digital transfer is here, for comparing reasons if little else, alongside the entire concert that has now been expanded and remastered from the original soundboard tapes. Songs now appear in the originally intended running order and sound considerably more professional, punchier and (a)live again. Much of the material is derived from the stately Without Mercy album (itself a landmark contemporary classical project upon release) and other studio-albums such as LC and Another Setting, as well as the Say What You Mean EP.

There are liberal sprinklings of Bruce Mitchell's pattering percussion and flittering drum-fills - check Jacqueline for example - plus Tim Kellet's expressive trumpet motifs and John Metcalfe's pastoral viola passages but the focal point is Vini Reilly's all-styles guitar playing and deft synth touches. Even vocally, Reilly sounds confident and less sorrowful than normal and clearly Japan was rubbing off. Highlights include the oft-ignored electro-beats of E.E., the pretty Pauline and the various explorative Mercy versions. Add in Sketch for Summer and Sketch for Dawn and you have the makings of a 'greatest hits'.

Also included on discs 3 and 4 is an extra unreleased show from the year before plus a new separate DVD version of the 1985 concert footage. Don't expect a hi-tech transfer here - this is more about the restoration of a hard-to-find document than a bells and whistles interactive upgrade. The still images give an indication of the two-way love shared by both band and fans, while the live footage itself is crystal clear and demonstrative of Reilly and Mitchell's cognitive and expressive interplay, all captured perfectly.

Housed in a box with the original 8vo cover design, the CD version precedes a lavish double-vinyl edition (with bonus 7" facsimile of the rare Dedications For Japan single, out in May). Available here.

One can only wish for similar detailed reissues of Obey The Time, The Guitar and Other Machines, Vini Reilly and Sex and Death.
This review also appeared on Flipside Reviews.
Paul PLEDGER
28/04/2017
---