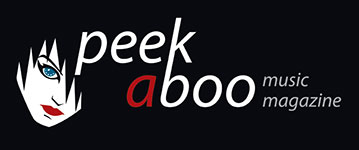 like this movie classics review
---
DUSAN HANAK
Pictures Of The Old World
Movie
•
Movie classics
Drama
•
World Cinema
[83/100]

Second Run DVD
08/03/2015, Didier BECU
---
While the "modern" man is worried about his expensive smartphone, there are countless people who seek pleasure in a cardboard box, a bottle of liquor or the wealth that the farmland provides. We admit that Pictures Of The Old World is made in 1972, but we do not think the poverty in the Slovak countryside has changed much. That is perhaps why this film of Dusan Hanák has been banned for 17 years. Hanák's realistic view of the Slovak elderly does not quite match the image that Communists send the world.
Years later, Dusan Hanák received the honour which he was entitled to, as nearly thirty years later Pictures Of The Old World is proclaimed by critics as the best Slovak film ever. It is hard to describe this experimental documentary, but the filmmaker, who is also a photographer and teacher at the Film and Television Academy in Bratislava, used photographs of Martin Martincek. Martincek photographed old people in Liptov and Orava. The poverty, and especially the fact that they resign to their fate, it can be read on their wrinkled faces. It is as if every groove in their face wants to tell a story. How pathetic their situation may be, the elders keep smiling. In his documentary, Dusan Hanák went looking for the people behind those faces. The work is staggering and it remains difficult to understand how people in the 21st century still live in such conditions. And yet, despite their misery, these old menand women find pleasure in the small things in life: the bottle, a ramshackle self-built instrument or just the love of a pet cat.
Pictures Of The Old World is not a difficult film, the images speak for themselves and offer a unique perspective on a world that we do not know and that is not so far away. The black and white photography is excellent, something you can also see in the two short films Mass (1967) and Old Shatterhand Came to Us (1966), that are included as an extra on the DVD, released on Second Run DVD.
Didier BECU
08/03/2015
---
Terwijl de "moderne" mens zich zorgen maakt over zijn peperdure smartphone, zijn er talloze mensen die genoegen nemen met een kartonnen doos, een fles drank en de rijkdom die de landbouwgrond hun biedt. We geven ridderlijk toe dat Pictures Of The Old World uit 1972 dateert, toch denken we niet dat er ondertussen aan de schrijnende armoede op het Slowaakse platteland veel is veranderd. Dat is wellicht ook de reden waarom officiële instanties deze film van Dusan Hanák 17 jaar in de ban hebben gedaan. De realistische kijk van Hanák geeft op de Slowaakse bejaarde, komt helemaal niet overeen met het beeld dat de communisten de wereld insturen.
Jaren later ontving Dusan Hanák de eer waarop hij recht had, want Pictures Of The Old World werd bijna dertig jaar later door critici uitgeroepen als de allerbeste Slowaakse film die ooit is gedraaid. Het is moeilijk om deze experimentele documentaire te omschrijven, maar de cineast, die tevens ook fotograaf en docent aan de film- en televisieacademie in Bratislava is, gebruikte foto's van Martin Martincek. Die fotografeerde oude mensen uit Liptov en Orava. De armoede, en vooral het feit dat ze zich bij hun lot neerleggen, staat op hun gerimpelde gezichten te lezen. Het is net alsof iedere groef in hun gelaat een verhaal wil vertellen. Hoe meelijwekkend hun situatie ook is, toch glimlachen de oudjes. In zijn documentaire ging Dusan Hanák op zoek naar de mensen achter die gezichten. Het werk is onthutsend en het blijft moeilijk te begrijpen dat mensen in de 21e eeuw nog in zo'n omstandigheden leven. En toch, ondanks hun ellende vinden deze grijsaards plezier in de kleine dingen des levens: de fles, een krakkemikkig zelfgebouwd instrument of gewoon de liefde van een kat.
Pictures Of The Old World is geen moeilijke film, de beelden spreken voor zichzelf en bieden een unieke kijk op een wereld die we niet kennen en die niet eens zo ver van ons af ligt. De zwart-witfotografie is uitmuntend, iets wat je ook kan zien in de twee kortfilms Mass (1967) en Old Shatterhand Came to Us (1966), die als extra op deze door Second Run Dvd uitgebrachte dvd zijn toegevoegd.
Didier BECU
08/03/2015
---
---