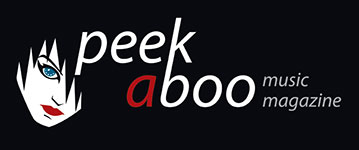 like this 7 inch review
---
EAVES
As Old As the Grave
Music
•
7 inch
Acoustic
•
Folk / Ethnic / Tribal
•
Pop
[100/100]

27/11/2014, Koen DE BRABANDER
---
It must've been since the day I heard Agnes Obel's 'Riverside' for the first time, that the words 'instant classic' travelled through my brain. That day was a long, long time ago. Until now.
When I was presented with EAVES' freshly released debut-EP 'As Old As the Grave', for seconds the world literally stood still. This goes deep, I thought. And not in a cheap, would-be-dark way, no. Authentic, from top to bottom. With, as The Times stated: 'lyrics like daggers'.
The 'As Old As the Grave'-EP holds three songs. The title track sounds very catchy and is produced by Cam Blackwood, who we know of that other fantastic new band London Grammar. Splendid song, very nice harmonic vocals and a drummer that rocks the skin off your bones. 'Father yer drunk', sings young Eaves. The lad is still in his early twenties, but it is kind of obvious that he lived a rough life until now. Born and raised in Leeds (UK), he describes how he watched people lose their dreams to the bottle. Well, Eaves, it seems you've escaped that path...
'Timber', with Eaves on vocals and piano, isn't your middle of the road summer song either... The listener feels the desperation to rise above the average day to day, year after year dead-dreams-heart-numb-life. "Work the timber 'till my arms feel numb...", he sings. Escaped the fate... again.
Closing with 'Alone In My Mind', here's the real diamond of the EP. Eaves on vocals and acoustic guitar this time. This song is magic. I could swear I was listening to a lost Nick Drake-song. Recorded very up-close, as if a long lost friend is visiting unexpectedly on a cold autumn night, with a story on his heart. All you can do is listen. But you are happy, and honored he picked you, to tell his story to.
This guy is still young, but you couldn't tell if you didn't know. He sounds wise. He has a story to tell. And above all: he writes splendid songs. A full album is being recorded as we speak for release spring 2015. Let's hope his producer will be careful with his so called magic. Because real magic, doesn't need extra tricks. Beyond beautiful
Eaves plays live on February 7th, 2015 @ AB Ballroom
Koen DE BRABANDER
27/11/2014
---