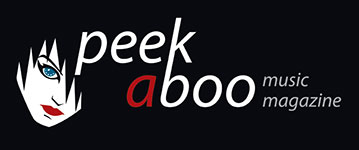 like this cd review
---
EDGAR WAPPENHALTER, URPF LANZE & HELLVETE
Split ep
Music
•
CD
Ambient
•
Drone
•
Experimental
•
Industrial
[81/100]

MORC Records
23/05/2011, Ward DE PRINS
---
You'll have to bear with me on this one. Experimental music sometimes defies conventions. And with three – erm – "compositions" on this EP from MORC Records, each from a different artist, describing how they melt into a single beautiful and coherent piece is not a straightforward proposition.
Urpf Lanze's The Wandering Sick opens the proceedings. I'm teleported to an Arabian city, hot, tropically hot and extremely desolate. The (apparently) unstructured string strumming accompanies me while I wander around the deserted streets. Here and there I notice stumbling, mumbling heavy, zombies, luckily paying more attention to the ground than to me. The Oriental strumming and its threatening atmosphere set at a constant level for a few intense minutes. It draws me further and further into the city centre. Feelings veer towards oppression; panic is increasingly becoming my master.
Suddenly I'm in a fantastic courtyard, where fortunately I find some other people. The accompanying melancholic guitar by Edgar Wappenhalter brings me peace after the previous threat. But this is only short-lived as the others only complain about the demise of our world,amidst this unknown people (or rather non-humans).
I am tired of their talking and lie quietly in a hammock, sipping a mint tea, half-relaxing to Edgar's guitar playing on I Travelled among unknown people, and half-overwhelmed by the painful feeling of loneliness, that literally almost drips off this song.
During the tape loop experiments from Painted birds laugh in shades (second part of the song) however, the din and panic of the others grow in a crescendo, and force me to flee back into town. This time Hellvete helps me, he deceives me, or rather: his haunting ethereal soundscapes make me despair, stumbling round without clear direction, and I just see everything through a Droomoog. (Song title, Dutch for Dreameye)
The zombies notice me, and slowly gather all stumbling behind me while threatening violin loops multiply. They almost give me a heart attack through the intense threat that they're creating.
Suddenly, out of the blue, salvation is near. Three men are waiting for me at a majestic gate. They let me in and close the gate before the zombies can enter...
These three men managed to create a coherent music piece with the threat of drones, loops, guitars and other musical instruments. An intense experience for those who dare to do some experimenting!
PS: those of you that can give me useful tips regarding the reviewing of experimental music, or those who may review this CD based on cuddly bunnies, please write to me, I would be pleased to treat you with a cool beer, an absinthe or a good (haha) conversation ;-)
Ward DE PRINS
23/05/2011
---
Tracht me te volgen bij deze bespreking. Experimentele muziek vergt soms een iets minder conventionele benadering. En met de drie - erm - "composities"op deze EP van Morc Records, elk van een andere artiest, is dat niet anders, ook al vormen ze samen een mooi en samenhangend geheel.
Urpf Lanze presenteert het eerste nummer, The Wandering Sick. In een mum van tijd zit ik in een Arabische stad; warm, tropisch warm en uitermate desolaat. Het (ogenschijnlijk) non-gestructureerd snaargetokkel begeleidt me terwijl ik door de verlaten straten ronddool. Her en der strompelen er, zwaar mompelend, zombies rond, die echter meer aandacht voor de grond hebben dan voor mij. Het oriëntaals getinte getokkel en de bijbehorende dreigende sfeer zetten zich op een continu doch intens niveau minutenlang door. Het brengt me steeds verder en verder het stadscentrum in (denk ik toch) en geeft me een ontzettend beklemmend gevoel, de paniek maakt zich meer en meer meester over me.
En plots sta ik op een fantastische binnenplaats, waar ik gelukkig nog enkele mensen mag terugvinden. Het begeleidende melancholieke gitaarspel van Edgar Wappenhalter brengt me rust na de voorgaande dreiging. Helaas is die echter van korte duur daar de teruggevonden mensen enkel jammeren over de teloorgang van onze wereld, te midden van deze ongekende mensen (of beter non-mensen).
Ik ben de gesprekken beu en leg me, rustig sippend van een muntthee in een hangmat, enerzijds relaxerend door Edgar's gitaarspel met de song I travelled among unknown men, en anderzijds toch overweldigd door het pijnlijke gevoel van eenzaamheid, dat zo van het nummer afdruipt.
Tijdens de tapeloop experimenten tijdens Painted birds laugh in shades (het tweede deel van de song) neemt echter het geroezemoes en de paniek van de overige mensen crescendo toe en noodgedwongen vlucht ik terug de stad in. Ditmaal begeleidt Hellvete me, of beter hij misleidt me want zijn zweverige doch beklemmende soundscapes doen me vertwijfeld en zonder duidelijke richting rondstrompelen, net alsof ik alles zie door een Droomoog.(song titel)
De bende zombies merkt me evenwel op en verzamelt zich al strompelend achter me, terwijl dreigende viool loops intensifiëren en me quasi een hartstilstand bezorgen door de immense dreiging die zicht zo opbouwt.
Maar plots, out of the blue, is de redding nabij. Er staan drie heren klaar aan een majestueuze poort. Ze laten me binnen en sluiten de poort alvorens de zombies kunnen binnenkomen...
Deze drie heren slaagden erin om dreiging met drones, loops, guitaren en andere instrumenten in een coherent muziekstuk te verwerken. Een intense beleving en aanrader voor zij die wel enig experiment aandurven!
PS: zij die een nuttige tip kunnen geven in verband met de bespreking van experimentele muziek, of zij die een bespreking van deze CD aan de hand van knuffelkonijntjes kunnen schrijven, trakteer ik graag op een frisse pint, een absint of een goed (haha) gesprek ;-)
Ward DE PRINS
23/05/2011
---