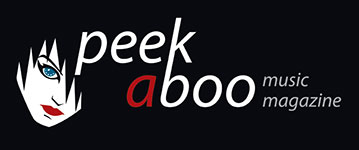 like this cd review
---
EDITORS
The Weight Of Your Love
Music
•
CD
Dark Pop
•
Post Rock
•
Shoegaze
[99/100]

PIAS
28/06/2013, Filip VAN MUYLEM
---
This is one of the few albums I would have bought if I hadn't had the chance to review it, so for sure I was a happy man. I am a fan: I bought all the other albums! I love all their faces: the eclectic electro, acoustic and roaring guitars and now this new dimension with strings...To cut a long story short: for me, this is the best album of Editors up to now! Before, there were always a few songs I considered as fillers, now there isn't any song that could be cut out without leaving a hole!
Love is the most common word and it comes back in each song. The making and recording of this album wasn't easy, so maybe we could expect some more negative feelings somehow, but still the whole album has a positive vibe. It's a softer album and there is less electronics and more strings in it... The production is just great, well worked out!
'The weight' is a nice opener, a bit soft, a bit melancholic with a bit of drama. I love the choir part in it. The lyrics are oh so romantic: willing to do first because of being afraid of staying alone in the end! How nice!
'Sugar' is indeed very sweet, seems like somebody is very heavily in love with someone? I love the guitars and the bass, just as the little NIN-kinda industrial part in it.There is even some Arabic influence in the guitar play.
'A Ton of Love' is already a classic song. A lot of people call it 'Desire' but they changed it because there is a U2 song and a Suicide Commando (I know: it's my personal joke, but still: it's an underground club hit) song with the same title and same energy (and musically speaking I can say that there is a link with the U2 song too and for the guitars you'll have to listen to 'Cutter' from Echo & the Bunnymen, credits for that goes to Frédéric Cotton who pointed it out to me). The energy, the groove, the roaring guitars, the screaming vocals: this is an attention whore song and it deserves your attention! This is the kind of song that comes in and scores, without any doubt! Can't wait to hear it with full electricity on stage! I must say that on stage this one is a direct hit (as I saw them in Antwerp).
What a difference with the sweet ballad 'What is this thing called love' where the vocals are more into falsetto. Still I'm not sure whether it's a positive or a negative song, somehow the lyrics leave it open for me. It could be about a broken relationship or just a great relationship where love knocks you down. Call it bitter sweetness? It could be a good question for an interview... Somehow it feels like a possible single and even a great hit. It could have been part of the Twilight soundtrack.
'Honesty' has nice strings in it, just as the melancholy. A bit more sadness. I love it. This is their third single and I must say that this sounds very good on stage too, getting real goosebumps!
Another one from the same genre is 'Nothing', again with great strings and almost a capella. It feels so straight, so honest and yet so raw and heartbreaking! Bittersweet love! Somehow it opens the gates to 'Editors goes Philharmonic'! I very much admire Tom's voice!
'Formaldehyde' is more a wake-up call after all these soft sounds. I love the choir. It's a bit strange to hear Tom's voice in the background. The bass makes me think about some The Cure classic mixed with the acoustic guitar from Clan of Xymox and a nice synth. This song really gets into you and won't leave your ears for a while. It's their second single and it works very nice on stage. I must say that the lyrics are a bit dark and even macaber: putting your lover on Formol to keep the body compleet after death...
'Hyena' starts with nice guitars and it isn't completely clear to me whether the lyrics are meant to be negative. The sound is sweet and a bit like fighting against the hyena with a bit of an early Red Zebra sound.
'Two hearted spider' has as topic deceive. Tom's voice is perfect for this song, melancholic and strong. The sliding retro guitar sound is lovely, just as the powerful energy outburst when raging.
'The phone book' is a topnotch melancholic song, where deception and being afraid of getting old rules. Tom's voice sounds so sad that it could make you cry if you already feel sad and are the same situation as in the song. A soft one, but a real jewel. Once again I love the guitar!
'Bird of prey' is the last song and when I say last song I already think about the repeat function. It's a great love song in my eyes, slowly getting into my heart. A slow grower, but for sure growing.
This album is pure gold, worth buying! For sure now that I have seen them performing these new songs on stage! I'm still getting goosebumps!
Here is their newest video:
http://www.youtube.com/watch?v=FC8e0-praSI
Filip VAN MUYLEM
28/06/2013
---