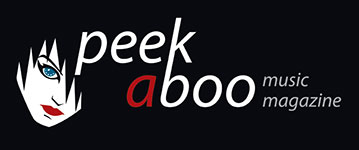 like this movie classics review
---
EDUARD GRECNER
Dragon's Return
Movie
•
Movie classics
[79/100]

Second Run DVD
19/08/2015, Didier BECU
---
Until August 1968, the Czechoslovak cinema was one of the most important movements in the history of film. The films from this period were almost exclusively screened at film festivals, and they were almost all inspired by Godard, still you got many filmmakers who came up with exceptional cinematography. Miloš Forman, Jan Nemec and Chytilová Věra were names that are in the memory of the cinephile. The Russian troops made an abrupt end to the Czech New Wave. Only Milos Forman, who fled to America, was able to keep on doing what he did at home. With One Flew Over The Cukoo's Nest, he even became the new Hollywood wonder, while his colleagues had to listen to what the Soviets were forcing them to do.
Even if the East European cinema is full of hidden gems, it remains extremely difficult to find these films (especially with subtitles). Second Run DVD has come up with a monthly habit to release these type of movies on DVD. This month Dragon Returns (Drak sa vracia) from 1967 by Eduard Grečner is for the first time available on DVD!
Finallyt, the man only directed five films of which Dragon Returns is the best known. After Grečner worked as an assistant director for Stefan Uher, he got the taste of cinematography, and he wanted to make a movie himself. Dragon Returns is his third one and according to him, he wanted to give the Czech cinema a new direction by making movies in the style of Alan Resnais. Dragon Returns was not a success, and was even rarely screened, but the filmmaker got respect from others, like Alain Robbe-Grillet, the filmmaker who worked with Resnais for Last Year In Marienbad and as a writer is known as the master of the Nouveau Roman-genre.
The film tells the sad story of Martin Lepiš, nicknamed Dragon, a potter who returns to his village after a long absence (he was accused of being the cause of numerous natural disasters). Years later, it seems like the population hasn't forgotten his bad influence. Even though he is the helping hand during a forest fire, the villagers want him to leave as soon as possible.
It is not only Grečner's directing talent that makes Dragon's Return such a beautiful movie. There is also the strange (but intriguing and almost industrial) music by Ilja Zeljenka, who also did the soundtrack of The Sun In The Net, and that is the Les 500 Coups of Eastern Europe. Also, the excellent photography of Vincent Rosinec sticks on the retina. Nouvelle Vague in the Carpathians, anyone? Sure, and it works! This forgotten masterpiece is now out on Second Run DVD.
Didier BECU
19/08/2015
---
Tot augustus 1968 was de Tsjechoslowaakse cinema één van de rijkste bewegingen uit de filmgeschiedenis. De films uit deze periode waren wel bijna uitsluitend op filmfestivals te zien, en ze waren bijna allemaal geïnspireerd door Godard, toch kreeg je een heleboel cineasten die met uitzonderlijke filmkunst op de proppen kwamen. Miloš Forman, Jan Nemeč en Věra Chytilová waren namen die in het geheugen van de cinefiel stonden. De Russische troepen maakten een abrupt einde aan de Tsjechische New Wave. Alleen Milos Forman, die naar Amerika vluchtte, kon de dans ontsprongen. Met One Flew Over The Cukoo's Nest werd hij zelfs een tijdje het nieuwe Hollywoodwonder, terwijl zijn collega's braaf moesten luisteren naar wat de Sovjets hun opdrongen.
Ook al zit de Oost-Europese cinema vol verborgen parels, blijft het bijzonder moeilijk om deze films te vinden (zeker met ondertitels). Second Run DVD heeft er bijna een maandelijkse gewoonte van gemaakt om zo'n vergeten film op dvd uit te brengen. Deze maand is het de beurt aan Dragon Returns (Drak sa vracia) uit 1967 van Eduard Grečner.
De man heeft uiteindelijk maar vijf films gemaakt waarvan Dragon Returns de bekendste is. Nadat Grečner als regieassistent van Stefan Uher definitief de smaak van cinematografie te pakken kreeg, wilde hij zelf een film maken. Dragon Returns is zijn derde werk en naar eigen zeggen wilde hij hiermee de Tsjechische cinema een nieuwe wending geven door films te maken in het genre van Alan Resnais. Dragon Returns was geen succes, en hij werd zelfs zelden vertoond, maar de cineast werd wel gerespecteerd door o.a. Alain Robbe-Grillet (de cineast die met Resnais samenwerkte voor L'Année Dernière In Marienbad en als schrijver bekend staat als de meester van de nouveau roman).
De film vertelt het trieste verhaal van Martin Lepiš, bijgenaamd Dragon, een pottenbakker die na een lange afwezigheid naar zijn dorp terugkeert, nadat men hem als de oorzaak van talrijke natuurrampen aanwees. Jaren na datum is de bevolking zijn slechte invloed niet vergeten, want ondanks het feit dat hij in de bres springt bij een bosbrand, willen de dorpelingen dat hij zo snel mogelijk vertrekt.
Het is niet alleen Grečner's talent dat van Dragon's Return zo'n mooie film maakt. Er is ook bijv. de vreemde (maar intrigerende en bijna industriële) muziek van Ilja Zeljenka, die ook al voor de soundtrack van The Sun In The Net zorgde, en dat is zeg maar Les 500 Coups van Oost-Europa. Ook de uitmuntende fotografie van Vincent Rosinec blijft op het netvlies kleven. Nouvelle Vague in de Karpaten, en het werkt ook! Dit vergeten meesterwerkje is vanaf nu uit op Second Run DVD.
Didier BECU
19/08/2015
---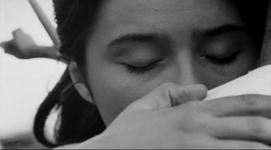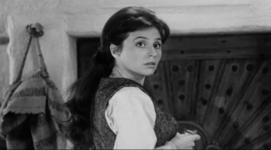 ---