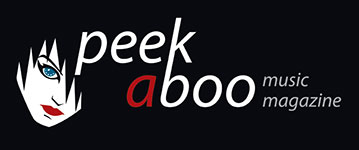 like this movie review
---
EDUARDO RODRIGUEZ
El Gringo
Movie
[63/100]

22/01/2013, Didier BECU
---
A young man whose name we never know (Scott Adkins who is now starring in Zero Dark Thirty from Kathryn Bigelow) steals a bag of money from a drugdealer. He thinks that it's a smart move, but he has forgotten the terrors that are awaiting him behind the Mexican borders. Everybody wants to have his money and he isn't safe for one minute. He has to run away from dangerous gangs, a crazy sheriff and just like this isn't enough, there's also Lt. West (Christian Slater) who wants his skin as well. The gringo is involved in a dangerous cat and mouse play, but luckily enough he can hide himself into the lovely arms of the South-American beauty Anna (Yvette Yates).
Let's be honest about it, El Gringo, (don't confuse this one with the Mel Gibson-film Get The Gringo) isn't the most original film you will find. It's crystal clear that director Eduardo Rodriguez took his inspiration from the famous Robert Rodriguez-trilogy (El Mariachi, Desperado and Once Upon A Time In Mexico). From time to time he adds a bit of a spaghettiwesternflavour to this movie and if you count all these ingredients, you'll have an entertaining movie that will please the fans from Tarantino. Perhaps it was much better to reduce the characters as the scenario is sometimes quite confusing. So yes, this is the kind of movie that has lots of fakeblood in it, so ideal stuff for a popcornevening.
Original? Far from it, but still this movie is synonym for 90 minutes of brainless fun and sometimes we need things as such, not?
El Gringo is released by Koch Media on both dvd and Blu-ray and is in the shops from 6th February on.
Didier BECU
22/01/2013
---