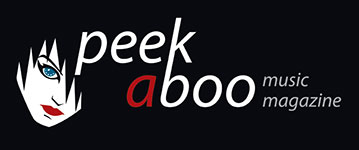 like this vinyl review
---
EL GUERRILLERO ROJO
Manifiesto LP 1983-1984
Music
•
Vinyl
Analogue Synth
•
Minimal
•
Synthpop
[80/100]

29/10/2015, Luki PUKI
---
Despite the fact that El Guerrillero Rojo is making music for more than 30 years, I have to admit I'd never heard them. As the band's Facebook only has 92 likes, I'm guessing most readers won't be familiar with them either. It's a shame because sole band member Mr. L.G. Aleman's contribution to minimal synth pop is quite unique and wonderful.
Manifiesto LP 1983-1984 starts off sounding quite martial. The vocals bring a police megaphone to mind. These are layered over lots of analogue synths, playing the theme to your favourite 8-bit scrolling computer game. By today's standards, we would call this minimal synth, but in 1983 this was probably pioneering synth pop.
If that doesn't sound your cup of tea: don't dispair yet. On Side B, Aleman has started singing in a very camp Valentian Spanish accent about Russian women, while breaking out the hi hats and ramping up the early Depeche Mode synthpop sound. The latter are the songs I like to dance to on the album.
The LP cover looks like a Communist propaganda poster and with song titles like 1905, Revolucion and the afore mentioned Mujeres Rusas (Russian Women), coupled with the band name El Guerrillero Rojo (Red Partizan), I think its safe to assume the lyrics touch on Communism.

Unfortunately, for me, I don't speak any Spanish, so beyond being quite taken with Russian Women, I'll have to guess what the actual lyrical content is… but who cares when you have minimal retro synth pop that sounds this quirky, inventive and most importantly fun.

Manifiesto LP 1983-1984 is out now.
Luki PUKI
29/10/2015
---
Ondanks het feit dat El Guerrillero Rojo al zo'n 30 jaar oud is, moet ik toegeven dat ik nog nooit van ze heb gehoord. Tja, en als je ziet dat slechts 92 mensen op hun Facebook de band leuk vinden, dan veronderstel ik dat de meeste lezers de groep ook niet zullen kennen.

Het is jammer, want de bijdrage van Mr. L.G. Aleman aan de minimale synthpop is vrij uniek en ronduit prachtig. Manifiesto LP 1983-1984 klinkt in het begin vrij martial. De zang is met een megafoon gedaan, met daarbij analoge synths die het thema van je favoriete 8-bit-computerspel nabootsen. Vandaag noemen we dit minimal synth, maar in 1983 waren ze waarschijnlijk één van de vele pioniers uit het synthpopgenre.
Als je een afkeer hebt van dit soort dingen, hoef je nog niet te wanhopen. Op Side B zingt Aleman met een Spaans accent iets over Russische vrouwen, terwijl de synths iets weg hebben van het vroegere Depeche Mode-synthpopgeluid. Het soort nummers op de plaat waarop ik al eens graag dans! De hoes ziet er eerder als een communistische propagandaposter uit en de nummers hebben titels als 1905 Revolucion en het eerder genoemde Mujeres Rusas (Russische Vrouwen). En met een groepsnaam als El Guerrillero Rojo (De Rode Partizaan) denk ik te mogen stellen dat deze Spanjaarden rode rakkers zijn!

Helaas spreek ik geen Spaans, dus moet ik maar raden waarover de teksten gaan. Niet dat ik het mij aantrek, deze minimale retrosynthpop is eigenzinnig, inventief en vooral leuk.

Manifiesto LP 1983-1984 is nu verkrijgbaar.
Luki PUKI
29/10/2015
---