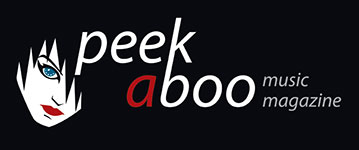 like this cd review
---
EL YUNQUE
Baskenland
Music
•
CD
Noise
[73/100]

Self-released
09/12/2016, Didier BECU
---
Giel Cromphout , Kasper De Sutter, Jules Jordens and Matthias Jonniaux. Four names that you might not remember, but the music of this foursome from Hasselt (Belgium) on the debut album probably will be etched in your memory forever. The style? Well, noise rock, but we only say this because we can't think of anything else. We hear some Swans, DNA or Swell Maps, but at least two thousand other noise terrorists as well.

After releasing two EPs, the band releases its first album which is recorded in five days. The opener Kaaiman slightly last longer than one minute, it's a primal scream. It pains your ears, but it also gives joy. Kassandra Esq. is less chaotic. The drums are played vibrantly with some witty guitars. It reminds us of Onmens, and that's a real plus! On the insane Noztect, you hear that the quartet carefully listened to great American bands as The Jesus Lizard or Melvins.

And then there's Kabeldraad. This track was released on the previous EP and lasted eleven minutes, on the album almost twenty (!) minutes. During 1121 seconds El Yunque immerses you in an ocean of musical noises. Some will label it as smallpox noise, others will see it as a catharsis. The guitars are violated, while you hear all sorts of strange Dutch phrases that are shouted. No man knows what it is about, but the music speaks for itself. This is the confrontation with yourself. The face that you do not want to see in the mirror. Music that hurts, the piece of glass that you're tapping into your skin. Inwardly, you cry your pain out, but you want to push your own limits. El Yunque does that as well. It's noise rock and you probably can find hundreds of comparable bands (noise, after all, always has a resemblance), but this band is mainly the musical puke of four tormented souls. It is beautiful? Not at all, but it impresses while a lot of (nice) things don't.

El Yunque never will make pop, but if you want to introduce an unsuspecting person to this band, then choose the track Natwoord. The chance that he'll embrace you with love is immensely small, but at least you tried!

Dredge is another attack on the eardrum, Neurosis is never far away! The CD ends with Und Dann, Die Kinder... No lullaby, as El Yunque does not compose lullabies, but another track that makes you bite the dust.

When it comes to originality, El Yunque fails, when it comes to having balls, this band is the first of its class!
Didier BECU
09/12/2016
---
Giel Cromphout, Kasper De Sutter, Jules Jordens en Mattias Jonniaux. Het zijn vier namen die je wellicht niet zal onthouden, maar de muziek die dit viertal uit Hasselt op zijn debuut-cd brengt, zal wel voor eeuwig in je geheugen gegrift staan. De stijl? Nou ja, noiserock, maar dat zeggen we eigenlijk omdat we niets anders kunnen bedenken. We horen Swans, DNA en Swell Maps, maar minstens tweeduizend andere geluidsterroristen. Na het uitbrengen van twee ep's komen de Limburgers met hun eerste langspeler op de proppen die ze op vijf dagen hebben opgenomen.
De opener Kaaiman duurt net iets langer dan een minuut, het is een oerkreet. Hij pijnigt je oren, maar zorgt tevens voor genot. Kassandra Esq. is minder chaotisch. De drums zijn loeihard met snedige gitaren. Het doet ons wat aan Onmens herinneren en dat is een pluspunt! Op het krankzinnige Noztect hoor je dat het viertal goed heeft geluisterd naar grote Amerikaanse broers als The Jesus Lizard of Melvins.
En dan is er Kabeldraad. Op hun ep die vorig jaar uitkwam, stond deze track ook al en duurde toen elf minuten, op de lp bijna twintig (!) minuten. 1121 seconden lang dompelt El Yunque je in een oceaan van muzikaal geweld (woorden die je letterlijk dient te nemen). Voor de ene zal het een niet te beluisteren pokkenherrie zijn, anderen zullen het als een catharsis ervaren. De gitaren worden bijna misbruikt, terwijl men allerlei vreemde zinnen schreeuwt. Geen mens die weet waarover het gaat, maar de muziek spreekt voor zich. Dit is de confrontatie met jezelf. Het gezicht dat je niet in de spiegel wil zien. Muziek die pijn doet, het stuk glas waarmee je in je vel zit te boren. Innerlijk schreeuw je het uit van pijn, toch wil je je eigen grenzen verleggen. Dat doet El Yunque ook. Het is noiserock en je kan wellicht honderden bands vinden om ze mee te vergelijken (lawaai heeft immers altijd wel een gelijkenis), maar deze band is vooral de muzikale kots van vier getormenteerde zielen. Is het mooi? Helemaal niet, maar het imponeert en dat kan je van een heleboel (mooie) dingen niet zeggen.
El Yunque zal nooit pop maken, maar als je een nietsvermoedend iemand kennis wil laten maken met dit stelletje ongeregeld, kies dan de track Natwoord. De kans dat je met liefde za worden omarmd is immens klein, maar je hebt het ten minste geprobeerd!
Dredge is alweer een aanslag op het trommelvlies, Neurosis is nooit ver weg!
De cd wordt afgesloten met Und Dann, Die Kinder… Geen slaapliedje, want zoiets componeert El Yunque niet, wel alweer een track die je murw slaat.
Als het op originaliteit aankomt, dan wordt El Yunque naar huis gestuurd met een slecht rapport, als het op ballen aankomt, dan is deze band met verve de eerste van de klas! Het is jouw beslissing welk kindje je wil.
Didier BECU
09/12/2016
---