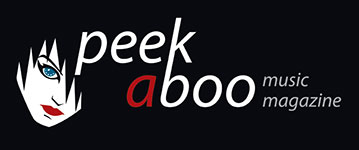 like this article review
---
ELENA ALICE FOSSI (KIRLIAN CAMERA)
Ten Albums That Changed My Life
Article
05/10/2015, Didier BECU
---
Elena Alice Fossi of Kirlian Camera and Spectra*Paris was so kind to reveal the ten albums that changed her life. After Kirlian Camera mastermind Angelo Bergamini, here are Elena's records:
1. ARVO PÄRT - Kanon Pokajanen
At that time, I didn't know Angelo very well because some months had passed since our first meeting about my possible joining Kirlian Camera. However I found myself in his house because we were leaving for a short tour around Europe. It was Christmas time and under the beautifully adorned tree there was a dainty small packet wrapped in red cellophane and feathers, showing a notice "For Elena". It was that album, Kanon Pokajanen. I didn't know Arvo Pärt before. From that moment I adored his music, a sort of poetic polyphony with a such an expression that sounds like the quintessence of a possible contemporary religiousness.

2. ULTRAVOX - Brilliant
Questionable choice? Maybe, because those who, like me, love Ultravox, have memories of many splendid old albums containing evergreen songs. But when I plaid Brilliant on my stereo, already after my first listening I was enthusiastic. I appreciated very much their melodic ideas, sound and voice. The vocal timbre and the mood are amazing and they are great musicians, not only for their virtuosity, but even in what they are able to radiate by soul.

3. JOHNNY CASH - American IV: The Man Comes Around.
It's wonderful to see how Johnny Cash devotes the last part of his life to such deep feelings, just like his voice is deep, intense and gravelly. He is a country legend, but in this album he gives room to something more intimate and sophisticated. Yes, pain may be even kind of a precious sentence if there's Johnny Cash to tell about it. So, without doubt, the cover songs included in this album not seldom surpass the original ones by far. An example is the piercing cover version of Hurt, originally written by Nine Inch Nails.

4. GOLDFRAPP - Felt Mountain
It was winter, near Christmas. I turned on the TV and a beautiful video clip catched my eyes. That song, Utopia, moved me with a magical atmosphere. I bought the album and that song was not the sole impressive one. Many of them were enriched with the same atmosphere that kept me glued to the clip. That wintertime turned into a bright snowy "kingdom of winter"!

5. GIOVANNI BATTISTA PERGOLESI - Stabat Mater (Claudio Abbado & London Symphony Orchestra)
A heart-rending vision with such a passion and intensity, straightly leading to vertigo. The solo vocals, soprano and contralto, are strong, deep, almost abysmal and passionate, lyrically dramatic and intertwined to each other in a perspective centred on a religious text poignancy. A real Kingdom of Grief.

6. ANGELO BADALAMENTI - Twin Peaks (OST)
It seems impossible to separate the music from the visions, the faces or the images of the Lynch TV series for which Badalamenti wrote the score. And I think this is one of the great virtues of this operation. Yes, almost certainly the movie Twin Peaks contributed to the creation of a bizarre noir element, but, the whole album succeeds in giving me tension and then I feel as if I am in a soft cradle, then, again, a plunge into a wrapping sense of mistery and unrest.

7. PINK FLOYD - The Wall
A masterpiece. Much could be told about this work, as it's rich of metaphors and meaning. A story that combines historical elements with existential discomfort, so you can feel a bombardment of emotions, made even sharper thanks to several special effects. And all of this is able to introduce you into that reality made of fear, fragility, isolation from the world and incapability to love. Here, the music and the video cooperate in order to fully kidnap me with such a cruel "lullaby".

8. YO-YO MA/ENNIO MORRICONE - Yo-Yo Ma Plays Ennio Morricone
Do you know that sensation when strings are vibrating into your veins? Well, I like very much Ennio Morricone's music in general, but when Yo-Yo Ma plays Ennio Morricone, it's as if his cello is passing through your heart. You can actually feel chills and shakings through your body.

9. EDITORS - The Weight of Your Love
I like this band because it covers the paths of an epic and shady synth-pop. Maybe they are a little bit contaminated by Muse, Coldplay, Joy Division, U2, but, who minds? I like more or less each of those bands, so welcome to my CD player!

10. ZBIGNIEW PREISNER - The Double Life of Véronique (OST)
I confess, it's mainly from the time I was at the university. Like lots of students, I was used to frequenting "cult cinemas" that usually screened heavy movies like a ball-and-chain and I liked it! When I watched Kieslowski's Three Colors Trilogy and then The Double Life of Véronique, I fell in love with it and with the soundtrack. On such an occasion I discovered Preisner. He is self-taught, but certainly a great composer and he always emphasizes the importance of melody in music.
Photo of Elena Alice Fossi by Xavier Marquis.
Didier BECU
05/10/2015
---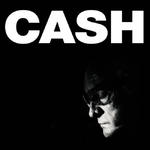 ---