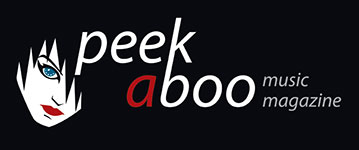 like this movie review
---
ELIO PETRI
L'assassino
Movie
Crime
[84/100]

Arrow
29/08/2014, Didier BECU
---
When L'Assassino came out in 1961, you can say that the Italian cinema was in its golden years. The grey neo-realism made place for majestic works like La Dolce Vita by Fellini or La Notte by Antonioni. You don't hear the name from Elio Petri that much, but he made great masterpieces like The Tenth Victim (the cult classic Ursula Andress) and Investigation of a Citizen Above Suspicion (that won in 1971 an Oscar for Best Foreign Movie).
Just like in almost every other Italian classic the leading role is performed by Marcello Mastroianni who plays this time the antique salesman Alfredo Martelli. Petri certainly hasn't made a sympathethic character from him. In the very beginning we witness how he gives a poor grandpa just some pennies for a rare worthy clock. The situation where he lands in however is a different piece of cake, you don't even wish your enemies such a hell! On a morning the cops arrives and the man is guided to the police station. He doesn't know yet that his elder girlfriend Adalgisa (Micheline Presle) is dead. In a couple of minutes he's aware that he's being accused of manslaughter. The accused is caught in a Kafkian web. In a great mixture of traditional film noir and Italian grandeur we investigate through flashbacks if Martelli is guilty or not.
You probably won't find any movie with Marcello Mastroianni in where he's not excellent. The same goes for L'Assassino. The Italian Don Juan is both charming and someone who makes you puke, as after all he's a charlatan. In the many flashbacks this movie is structured from, Petri isn't afraid to show the dark side of Italian history. In 1961 the director reminds his people that two decades ago a part of Italy was fascist.
The photography is mind blowing, the story touching and once the movie ends you just keep on wondering why L'Assassino isn't mentioned more as an indestructible monument.

Arrow is not the type of label that just reproduces old classics on Blu-ray. The transfer you can find here is the restored (splendid) one from the Cineteca di Bologna.
Another element that is important to buy an Arrow-release is of course the bonus section. On L'Assassino the film lover is once again treated with a magnificent selection. First of all there is the informative introduction by Pasquale Iannone who tells you why this movie is such an important classic. The greatest treasure you'll find is the almost one hour-long-documentary Tonino Guerra: A Poet in the Movies. An unknown for many, but this Italian grandmaster wrote over hundred (!) scripts, many of them are classic milestones by Fellini, Tarkovski, Angelopoulus, the brothers Taviani and Antonioni. In this special, the man looks back on his career and the directors he worked with.
Didier BECU
29/08/2014
---
Toen L'Assassino in 1961 verscheen beleefde de Italiaanse cinema zijn gouden jaren. Het grauwe neorealisme werd in de kast gezet en moest plaats maken voor majestueuze werken zoals La Dolce Vita van Fellini en La Notte van Antonioni. Minstens even goed is deze thriller van Elio Petri. Je hoort zijn naam wel niet vaak, maar met films als The Tenth Victim (een cultklassieker met Ursula Andress), Investigation of a Citizen Above Suspicion (die in 1971 de Oscar voor Buitenlandse Film won) en deze L'Assassino verdient deze cineast meer dan zo maar een voetnoot in de filmgeschiedenis.

Zoals in bijna elke Italiaanse klassieker is de hoofdrol opnieuw weggelegd voor Marcello Mastroianni die antiquair Alfredo Martelli speelt. Deze handelaar wordt door Petri zeker niet sympathiek voorgesteld, want de snoodaard vindt het helemaal niet erg om onwetende oudjes met een habbekrats de laan in te sturen wanneer zij hem een kostbare antiquiteit aanbieden. De situatie waarin de louche zakenman terechtkomt is wel meelijwekkend. Op een morgen wordt hij door de politie opgepakt. Hij weet nog niet dat zijn oudere vriendin Adalgisa (Micheline Presle) dood is aangetroffen wanneer hij van doodslag wordt beschuldigd. De beschuldigde zit vast in een kafkaiaans kluwen, hij heeft alle bewijzen tegen zich. In een prachtige mix van de traditionele film noir en Italiaanse grandeur verneemt de kijker door middel van tal van flashbacks of Martelli het monster is of niet.

Wellicht zal er geen enkele film bestaan waarin Marcello Mastroianni niet schittert en dat is in L'Assassino niet anders. De Italiaanse charmeur wekt tegelijkertijd haat (hij is een charlatan) en medelijden op. In de vele flashbacks schuwt Petri geenszins de zwarte bladzijden uit de Italiaanse geschiedenis en dus wordt de Italiaanse kijker er in 1961 fijntjes aan herinnerd dat heel wat landgenoten twee decennia terug met de fascisten mee heulden. De fotografie is ronduit verbluffend, het verhaal meeslepend en eentje die je nadien nooit meer uit je filmgeheugen zal kunnen wissen. Het enige wat je je na afloop afvraagt is hoe zo'n klassieker niet dezelfde bekendheid heeft als vele andere Italiaanse soortgenoten.

Arrow is niet het label dat zomaar oude producties op een Blu-ray gooit. De transfer die je op deze (origineel vrij toegetakeld) vindt is de gerestaureerde versie die door de Cineteca di Bologna volledig werd gerestaureerd. Het zal moeilijk zijn om ook maar één streepje of vlekje op deze uitgave te zien. Het geluid is mono, maar ook hier hoor je geen geruis. Let ook trouwens op de knappe jazzy score.

Een Arrow-release koop je nooit voor de film alleen, ook voor de uiterst interessante extra's. Bij L'Assassino wordt de cinefiel royaal op zijn wenken bediend. Allereerst is er de introductie van filmkenner Pasquale Iannone die je uitlegt waarom L'Assassino zo'n mijlpaal in de Italiaanse filmgeschiedenis is. De mooiste extra is evenwel de documentaire Tonino Guerra: A Poet in the Movies die net geen uur duurt. De naam zegt je misschien niet zo veel, maar de man schreef wel meer dan honderd scenario's voor baanbrekende films van Fellini, Tarkovski, Angelopoulus, de broertjes Taviani en Antonioni. In deze documentaire blikt de oude man terug op zijn carrière en heeft hij het over de beroemde cineasten, vooral hoe ze als mensen waren.

Deze restauratie van deze wat vergeten Italiaanse klassieker is een cinefiele must die iedereen in de kast moet hebben. Smaken verschillen, maar jawel mijnheer: dit is kunst!
Didier BECU
29/08/2014
---
---