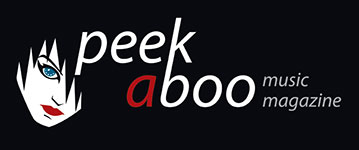 like this concert review
---
ELISA WAUT
Brugge, Stadsschouwburg (31/10/2015)
Concert
01/11/2015, Didier BECU
---
Just as no one thought that you could have a drink outside without catching a cold on Halloween night, there was no one who suspected that Elisa Waut would be back on stage one day. Surely not Elsje, nor her brother Hans Helewaut or her husband Chery Derycke. An unfortunate, unavoidable incident made Elsje re-start composing and that resulted in the brand new (and wonderful) CD Portraits and Landscapes and a small tour in three Flemish towns (Leuven, Bredene and hometown Bruges).

These three performances, however, are more than a reunion with the fans of yesteryear. It is a period of reflection for the group members to find out how to move forward. The group fled two decades ago from the media circus, and they did something completely different (running a bed and breakfast in a desolate place), but composing is not a job, it's in your blood, and that counts for Elsje too!

The Stadsschouwburg (a venue in the centre of Bruges-ed.) has a special meaning for the band. Each CD was presented there, and ironically, it was also the place where they said farewell to their audience a long time ago. But today they are back there, not out of nostalgia, but according to Elsje because they have a new album out.

The first song was taken from Portraits And Landscapes. With The Key you immediately knew the band wouldn't have no trouble to prove itself again. Many songs from the new album were played: Blossom (with that nice piece of electronics), I Do Not Mind The Rain and How Many Stars?, that was dedicated to her nieces who were at the venue.

But, let's be honest, even though it was not a nostalgic party, the audience also wanted to hear the numerous hits that were all presented with old videos. Three songs were played from the d,but album: the jazzy It Should Be You, the classic Growing Pain and the best tune the band has ever written: the minimal synth song Russia in which Elsie proved that she could sing in Russian.

Do not Be Mad, Get Even was given a contemporary touch, the moving (and perfect pop song) After Today was dedicated to the deceased grandfathers and Sad King (even though we still do not know if that song is about King Baudouin or not) was played as well.

The eighty-minute set was over in no time, the band (assisted by old buddy Vincent Pierins, who brought three talented young people along) ended the evening with that one song that they can't ignore since 1986 (Four Times More). The band came back with Quiet Time At Home and Vanilla.

It was perhaps not intended to be a nostalgic party, and the stunning images reminded us that the Bruges diva was the most beautiful woman of Belgian music in the 80s (and she still looks gorgeous!), but yesterday we heard timeless compositions. Portait And Landscapes will probably be their sole record without a hit, but it is their strongest one. And yes, because there are no longer charts, Elisa Waut has every reason to be back!
* Foto komt van Nieuwsbredene
Didier BECU
01/11/2015
---
Net zoals er niemand was die dacht dat je op Halloweenavond nog gezellig een terrasje zou kunnen doen, was er geen mens die kon vermoeden dat Elisa Waut ooit nog eens op een podium zou staan. Ook Elsje, broer Hans Helewaut en haar echtgenoot Chery Derycke niet. Een jammer, onvermijdelijk voorval zette Elsje aan om opnieuw te componeren, wat resulteerde in de nieuwbakken (en tevens prachtige) cd Portraits And Landscapes en een daarbij behorende kleine toer op drie locatiessen (Leuven, Bredene en thuisstad Brugge).
Deze drie optredens betekenen echter meer dan een prettig weerzien met de fans van weleer. Het is tevens voor de groepsleden een bezinningsperiode om te kijken hoe het nu verder moet. De groep ontvluchtte twee decennia geleden welbewust het mediacircus om zich nadien terug te trekken in de verlaten Westhoek, maar componeren is nu eenmaal geen job, het zit in je bloed, ook bij Elsje.
De Stadsschouwburg heeft een speciale betekenis voor de band. Iedere plaat werd daar voorgesteld, en ironisch genoeg werd het ook de locaties waar ze afscheid namen van hun publiek. Maar vandaag stonden ze er terug, niet uit nostalgie, maar omdat ze een nieuwe plaat uit hebben, aldus Elsje.
Het eerste nummer was er dan ook één uit Portraits And Landscapes. Met The Key wist je meteen dat de band geen enkele moeite had om zich opnieuw te bewijzen. Er volgden talloze nummers uit de nieuwe plaat: Blossom (met dat leuk stukje electronica), I Don't Mind The Rain of How Many Stars?, dat werd opgedragen aan de aanwezige nichtjes. Maar, en laten we daar eerlijk over blijven, ook al was het geen nostalgisch feestje, wilde het publiek ook de talloze hits horen die allemaal waren ingekleurd met video's uit de oude doos.
Er werden drie nummers uit de debuutplaat gespeeld. Het jazzy It Should Be You, de klassieker Growing Pain en het mooiste wat de band ooit heeft gedaan: de minimal synth van Russia, waarin Elsje zelfs bewees dat ze wat Russisch spreekt.

Don't Be Mad, Get Even kreeg een eigentijds jasje, het ontroerende (en perfecte popnummer) After Today werd opgedragen aan de overleden grootvaders en Sad King (ook al weten we nog altijd niet of dat nummer over koning Boudewijn gaat of niet) passeerden de revue. Zelfs de Will Tura-cover (Doe Het Niet Meer uit Turalura) werd nog eens uit het vergeten geheugen opgevist.
De tachtig minuten durende set was in een mum van tijd voorbij, de band (bijgestaan door hun oude kompaan Vincent Pierins, die drie talentvolle jonge mensen had meegebracht) sloot af met dat ene nummer waar men sinds 1986 niet meer omheen kan (Four Times More). Onder luid gejuich kwamen de bandleden nog eens terug met Quiet Time At Home en Vanilla.
Het was misschien niet als een nostalgisch feestje bedoeld, en alhoewel de prachtige beelden ons eraan herinnerden dat de Brugse diva de mooiste vrouw uit de Belpop van de jaren 80 is (en ze ziet er nog wonderlijk uit), leken in Brugge de nummers in de eerste plaats tijdloze composities. Portait And Landscapes zal waarschijnlijk de enige plaat uit hun carrière zijn zonder een hit, het is wel de sterkste. Omdat er toch geen hitparades meer bestaan, heeft Elisa Waut alle redenen om terug te zijn!
* Photo is taken from the Nieuwsbredene site.
Didier BECU
01/11/2015
---