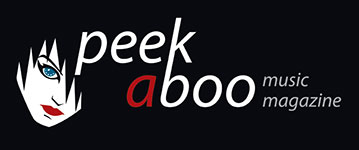 like this cd review
---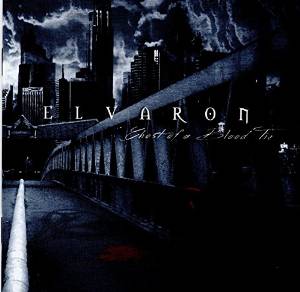 ELVARON
Ghost Of A Blood Tie
Music
•
CD
Fantasy
•
progressive metal
•
Thrash
[80/100]

Fantai' Zic
09/12/2016, Wim GUILLEMYN
---
After a break of five years, the French progressive metal band Elvaron is back. Morand (vocals and guitars), Renaut (drums) and Skorka (bass) are the original members, while Shuguang Li is new on keys and piano. The band releases its fifth album (since the debut album from 1997): Ghost of a Blood Tie.

On the new album the lyrics of French author Mélanie Fazi have been put to music. This writer is well known for her science fiction and fantasy books which were awarded the Prix Merlin and the Prix Masterton several times. Mélanie Fazi wrote the lyrics specially for this album.

About the music…Elvaron makes progressive rock music with trash and metal influences. Melodic, but with witty riffs. I was wondering how the music on this album would evolve with the use of those lyrics. Eight songs with a length between 3 and 15 minutes, a total of one hour of music.
The album starts with The Journey Within, on which Li puts his stamp with a classical piano overture. After a minute the song starts and we hear the essential Elvaron elements: incisive guitars and prog-like keys, a nice bass and symphonic epic and heroic elements. A perfect instrumental opener of seven minutes.

Silent Windows is a solid track that contains the recognizable recipe: guitars and symphonic synth work. A very decent, but rather long song and a lot of text.

A Price To Pay is wittier and contains more breaks, while an opera-sounding female voice comes to the fore in the climax of the chorus. A dark bass line is the main key of From a Brother to a Shadow (in the single version it disappeared unfortunately). The track has a nice interplay between piano and guitar. Class.

No Town of Mine starts with very clean vocals in a quiet opening track, and evolves to a harder sound afterwards. Run Away in Fright has a strong instrumental intro. Distant Shores is a short song with piano and vocals. The album ends with the 15-minute epic The Man Who Wears My Face, split into three main parts, creating variation, but inconsistency as well.
The clean vocal parts are almost completely gone on this album. They are replaced by rawer vocals of Morand. As a result there is less depth in the material. The Fazi lyrics are quite impressive but rather impressionistic. Not really a delineated story, but with many expressions. The contribution of Li is clearly audible. Compared to the previous album Gravitation Control System of 2007, the album sounds slightly less consistent and less homogeneous, but with more sense of adventure.
Wim GUILLEMYN
09/12/2016
---
Na een onderbreking van een vijftal jaren, is de Franse progressieve metalband Elvaron sedert 2014 weer actief. Gebleven zijn Morand (vocals en gitaren) en Renaut (drums). Skorka (bass) is terug van weggeweest en Shuguang Li is binnengehaald voor keys en piano. Nu presenteert de band zijn vijfde album (sinds het debuutalbum uit 1997): Ghost of a Blood Tie.
Op het nieuwe album worden de teksten van de Franse auteur Mélanie Fazi op muziek gezet. Deze schrijfster is bekend om haar sciencefiction- en fantasyboeken waarmee ze onder andere enkele keren de Prix Merlin en de Prix Masterton won. Mélanie Fazi schreef de teksten speciaal voor dit album.
Over de muziek dan… Elvaron maakt progressieve rockmuziek met trash- en metalinvloeden. Melodieus, maar met snedige riffs. Ik was dan ook benieuwd hoe de muziek op dit album zou evolueren onder invloed van de teksten. Acht songs die variëren tussen 3 en 15 minuten en samen goed zijn voor een vol uur muziek.
Het album begint The Journey Within, waarop Li middels een klassieke piano-ouverture meteen zijn stempel op het album drukt. Na een minuut begint de song dan echt en horen we meer Elvaron-elementen: snedig gitaarwerk en progrock aandoende keys. Met mooi zingend baswerk en wat symfonische elementen klinkt de track episch en heroïsch. Een knappe instrumentale opener van een dikke zeven minuten. Silent Windows is een stevige track die de herkenbare recepten bevat: de gitaren en het symfonische synthwerk. Een heel degelijke, maar nogal lange song en veel tekst. A Price To Pay is snediger en bevat meer breaks en een haast als opera klinkende vrouwenstem in de climax van het refrein. Mooi gitaarwerk en een solo in de bridge. Een goede song waarvan ik niet goed echt kan zeggen of de introductie van Laura Kimpe in het refrein (vooral op vlak van timing en ritme) nu echt geslaagd is. Een donkere baslijn trekt From a Brother to a Shadow op gang (in de singleversie is die jammer genoeg verdwenen). De track bevat een mooi samenspel tussen piano en gitaar. Klasse. No Town of Mine begint zoals vroeger: heel cleane zang in een rustig openingsfragment, evoluerend naar een harder geluid nadien. Een heel mooie en aangename song. Run Away in Fright heeft een sterke instrumentale intro. Distant Shores is een kort liedje met piano en zang. Het album eindigt met het 15 minuten durende epos The Man Who Wears My Face. Een degelijke song die je in drie grote delen kan opsplitsen. Dat zorgt voor variatie, maar ook voor wat inconsistentie.
Wat opvalt is dat de cleane zangstukken haast helemaal verdwenen zijn en dat de rauwere zangstem van Morand nu dienst doet als leadvocal. Door die afwisseling van zangstemmen zat er vroeger wat meer diepgang in de zang. De teksten van Fazi zijn best indrukwekkend, maar nogal impressionistisch. Geen echt afgelijnd verhaal, maar veel gemoedsuitingen. De inbreng van Li is duidelijk hoorbaar en zorgt voor vernieuwing in het werk van Elvaron. Dat is positief en in sommige tracks zorgt dat voor heel puik samenspel. Ook een pluim voor het heel degelijke drumwerk. In vergelijking met het vorige album Gravitation Control System uit 2007, klinkt het album iets minder consistent en minder homogeen, maar staat daar tegenover dat er hier meer zin voor avontuur is.
Wim GUILLEMYN
09/12/2016
---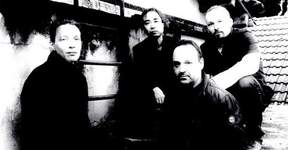 ---