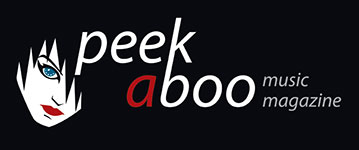 like this movie review
---
EMMA DANTE
Una Via A Palermo
Movie
Comedy
•
Drama
[73/100]

Homescreen
22/02/2015, Didier BECU
---
Road rage has been the subject of many great films. Famous examples are Trafic (although, it is rather innocent) by Jacques Tati, or if you want it more in a Hollywood style: Changing Lanes by Roger Michell. A film that you can add to this strange category is Una Via A Palermo. Everything happens in Via Castellana Bandiera, a quiet alley where never happens anything. Two cars approach each other and are eventually bumper to bumper. None of the drivers is willing to put the gear in reverse so life can go on. In the Fiat Panda we see the couple Rosa (Emma Dante) and Clara (Alba Rohrwacher, the sister of director Alice who currently made La Meraviglia). Behind the wheel of the other Fiat we see a grandmother (Elena Cotta), who does not want to give an inch away either. There is a lot of honking, many epithets, but neither vehicle moves one inch forward or backward. The neighbourhood intervene: house doors are opened, transient people stop and attend the rage show, while everyone takes sides. What begins as a banal incident, ends in a sharp critique of society; clichés become truth and numerous inconsistencies in contemporary Italy come to the surface. Filmmaker Emma Dante doesn't take the easy option, because she not only directs the film, she also plays the lead role and she wrote the scenario of her own novel Via Castellana Bandiera (which by the way is also the original Italian title of the film). You notice that Dante looks up to the great examples of Italian cinema (anyone said Fellini?), but that is something to be proud of. In a way Una Via a Palermo exposes our own souls, because even though everyone will deny it, we are all a bit of a voyeur. Why else would we watch movies? Una Via a Palermo is funny, but it also shows (sometimes in a painful way) the contradictions of today's society. And if you think that such an issue will lead to a long-winded story, better put the film in the player.
Una Via A Palermo is now on DVD via Homescreen.
Didier BECU
22/02/2015
---
Verkeersagressie heeft al vaak voor knappe films gezorgd. Bekende voorbeelden zijn Trafic (alhoewel, eerder speels) van Jacques Tati of indien je het meer op zijn Hollywoods wil: Changing Lanes van Roger Michell. Een film die je aan deze vreemde categorie mag toevoegen is Una Via A Palermo. Alles gebeurt in de Via Castellana Bandiera, een rustig steegje waar eigenlijk nooit wat gebeurt. Twee auto's staan tegenover elkaar, bumper tegen bumper en niet één van de twee die er ook maar een seconde over denkt om de versnelling in achteruit te zetten zodat het leven zijn gang kan gaan. In de Fiat Panda zitten het koppel Rosa (Emma Dante) en Clara (Alba Rohrwacher, zus van regisseuse Alice, van wie nu La Meraviglia in de bioscoop loopt). Achter het stuur van de andere Fiat zit een kranige oma (Elena Cotta), die op haar beurt niet wil plooien. Er wordt veel getoeterd, er vallen veel scheldwoorden, maar geen van beide voertuigen beweegt ook maar één centimeter voor- of achteruit. En ook de buurt begint zich met het voorval te bemoeien. Deuren van huizen gaan open,passrende mensen staan stil en wonen het spektakel bij en vooral: iedereen kiest partij. Wat begint als een banaal voorval, eindigt in een vlijmscherpe maatschappijkritische film, waarin clichés waarheid worden, maar waarin er ook heel wat ongerijmdheden van het hedendaagse Italië boven komen drijven.
De cineaste Emma Dante neemt behoorlijk veel hooi op haar vork. Naast het draaien van de film, speelt zij ook de hoofdrol en schreef zowel het scenario van haar eigen roman Via Castellana Bandiera (trouwens de originele Italiaanse titel van de film). Je merkt wel dat Dante met plezier naar de grote voorbeelden uit de Italiaanse cinema lonkt (riep daar iemand Fellini?), maar daar mag ze eerder trots op zijn dan er zich voor te schamen. Op lichte wijze legt Una Via a Palermo onze eigen ziel bloot, want ook al zal iedereen het ontkennen,we zijn met zijn allen met plezier voyeurs. Tja, waarom zouden we anders naar films kijken? Una Via a Palermo is tegelijkertijd grappig, maar toont ook (op soms een pijnlijke manier) de tegenstellingen in de maatschappij. En indien je zou denken dat zo'n onderwerp alleen maar een langdradig verhaal kan opleveren, moet je de film gewoon maar eens in de lader leggen.
Una Via A Palermo is vanaf nu op dvd uit via Homescreen.
Didier BECU
22/02/2015
---
---