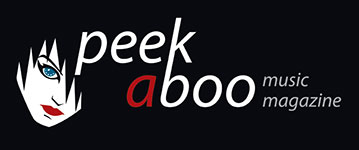 like this cd review
---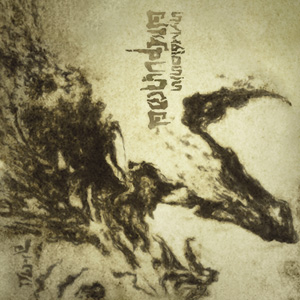 EMPUSAE
Symbiosis
Music
•
CD
Dark Ambient
•
Industrial
[75/100]

Ant-Zen
24/06/2012, Chris KONINGS
---
Merely changing labels was'nt enough for Nicolas Van Meirhaeghe (Empusae), his new album sees more collaborations then he has ever done. He previously worked with Nick Grey and beside him Sal-Ocin now gets assistance from Ordo Rosarius Equilibrio, Arcana, In Slaughter Natives and vocalist Christel Morvan. In the interview I had with him he mentioned he needed a new challenge, maybe the great result with Shinkiro (Organic Aural Ornaments) convinced him to further explore this direction...
First song "One Of The Same" is with both ORE singers, a style I'm not exactly a fan of. The electronics are like his old work with some Shinkiro leftovers for the intro sounds. Nothing to get excited about so far... The silent piano melodies, softer drums and violins give "Deceivious Water" a very intimate character. The dark whispers and voice of Peter Bjärgö and soprano voices of Ann-Mari Thim and Cecilia Bjärgö add that gothic, neoclassical touch. A beautiful song that's not unneccesary long like the previous one.
Now forget about intimacy because next in line is In Slaughter Natives! Frightening whispers and a slow build-up of pitchblack tribal ambient makes your reviewer very happy! I was worried when I heard the first song, but Empusae can still make anyone tremble. Next up is the freezing water of "La Rivière Noire", female whispers, running water, rain on a glass window... I can feel temperatures dropping! We take refuge from the rain in a deserted building, shuffling our way trough years of dust. These sounds you hear on "Seven Types Of Ambiguity" and the gentle piano with Nick Grey's soft voice are perfect for this scenery.
Who would've thought that I would ever here distant Cure guitars on a Empusae album? Well I admit they're very distant, along with soft percussion and other rumblings it's a perfect ending on "Krazilec", the only solo effort on Symbiosis. Maybe it's not as cohesive as "Error 404", but it's a worthy experiment from Empusae. Well I was'nt THAT worried you know... It's still the usual standard of quality.
Chris KONINGS
24/06/2012
---