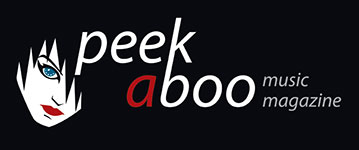 like this cd review
---
ENEMY OF REALITY
Arakhne
Music
•
CD
Female Fronted Metal
•
Symphonic Metal
[80/100]

FYB Records
01/02/2017, Wim GUILLEMYN
---
Arakhne is the second album of Enemy of Reality; a Greek female fronted symphonic metal band. Consequently, the music sounds a bit like the established values ​​of the genre. I think of the Within Temptations, Epicas and Night Wishes of this world. The difference is that this band might sound just a tad less brushed off. But before you think it's some faint clone of former bands; nothing is less true. Enemy of Reality has its own soul and has put together a very decent album. A concept album based on the ancient Greek myth of the origin and creation of the spider. Iliana has a strong singing voice that sounds high, classical and melodic. Just listen to the vocals on for example Nouthetesis. A track on which Jeff Waters (Anhilator) briefly participates. On Reflected Fabio Lione (Rapshody of Fire) does some vocal parts. Nothing seems left to chance and the music sounds fine and with a lot of darkness and variety.
If you like this kind of music you definitely should listen to this release. A dark and entertaining album.
Wim GUILLEMYN
01/02/2017
---
Arakhne is de tweede plaat van Enemy of Reality; een Griekse female fronted symfonische metalband. De muziek klinkt bijgevolg een beetje zoals de gevestigde waarden van het genre. Ik denk dan aan de Within Temptations, Epica's, Nightwishes van deze wereld. Met dit verschil dat deze band misschien net een tikkeltje minder afgeborsteld klinkt. Maar voor je denkt dat het een of andere flauwe kloon is van eerst genoemde bands; niets is minder waar. Enemy of Reality heeft een eigen ziel en heeft een heel degelijk album in elkaar gestoken. Een conceptalbum dat gebaseerd is op de oude Griekse mythe van de oorsprong en de schepping van de spin. Iliana heeft een sterke zangstem die hoog, klassiek en melodieus kan klinken. Luister maar eens naar de vocals van bv Nouthetesis. Een track waarop ook Jeff Waters (Anhilator) eventjes komt meedoen. Op Reflected komt Fabio Lione (Rapshody of Fire) meezingen. Niets lijkt aan het toeval overgelaten en de muziek klinkt haarfijn.
Wie van deze soort muziek houdt moet deze release zeker eens leren kennen. Duister en onderhoudend album.
Wim GUILLEMYN
01/02/2017
---