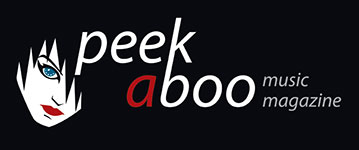 like this cd / digital review
---
ENZO KREFT
Shelter
Music
•
CD / Digital
Darkwave
•
Electro
•
Minimal
•
Synth Wave
[90/100]

Self-released
07/08/2023, Jurgen BRAECKEVELT
---
Belgium: cradle of a lot of dark electro and pioneers of all kinds in the EBM scene. And here is someone who released two obscure but well-received minimal synth tapes in the early 1980s, malinois Enzo Kreft. His trademark is a dark and atmospheric sound produced by synthesizers, rhythm boxes, tape loops and an electric guitar. His debut "Me is" dates from 1983, one year later there was already a successor named "Cicatrice" (1984). But then many years of silence… until in 2010 when the tracks "Beauty Queen" and "Erotic Fantaseesz" appeared on the compilation album "Underground Belgian Wave Vol. 2" released by Walhalla Records. A new start it seemed as in 2011 the CD-R "This Is Ik!" was released which contained the two earlier tapes remastered.
In September 2016 "Dark Matter" was released on Walhalla Records and featured his most important tracks from the 80s. Seemingly well back on track, a couple more albums quickly followed: "Turning Point" (2016), "Wasteland" (2017), "Control" in (2019) and "Different World" (2021). Enzo Kreft also took the stage again with well received live shows.
Today we can introduce "Shelter" to you, the brand new album which was released this year on 5th May 2023. The new album is quite varied, but extremely catchy and a powerful commentary on war, conflict and the human experience in times of crisis. Each song highlights an aspect of the devastating effects of war. But it also cries out that empathy, solidarity and hope are important in very uncertain times as well as the joining of forces to take action against that senseless violence. For instance the closing song literally indicates that we still have 100 seconds to make that change.
Shelter shows that Enzo Kreft continues to surprise and evolve. Anyone who has already listened to Different World (2021), and also previous releases, knows the man carries electronic music more than in his heart alone. But not only electro, guitars also have their say. On the opening track 'Here Come The Birds Of Prey', an instrumental, we immediately get all that beauty. Excruciatingly slow drums, a very deep synth melody and shoegaze guitar work that travels along with the rest of the instruments in a challenging way.
We get minimal electro wave of the absolute highest class in 'Standing On The Soil Of Another'. A song that denounces the futility of war. The powerful and poignant content is reflected in the instrumental simplicity. Economical guitar work gives the song a deep touch.
Explosions can be fun? And we're not making this up! In a 1950s animated series Bert the Turtle instructs children what to do in case of an explosion. 'Duck and Cover', a contemporary translation in a slightly more uptempo sounding way makes this a blissful song, with a dark nod to that dastardly war.
'Blood Diamonds' preceded the album as one of the singles and as cheerful as the song might sound, the blood that sticks to the diamonds that partly finance the war, also sticks to this song. And it's not fake blood...
You can call 'No To These Atrocities' a "real" EBM song, with pounding rhythms and angular sound. The message is raw as it rumbles into your ear: raw protest against the war, the victims and a call for action. How loud must voices sound to stop war… endlessly loud if you live through this song.
And whoever finds himself in a war zone or in indispensable circumstances, flees. When life no longer offers prospects, people seek like nomads, for a better life. A livable life in circumstances that you can call humane. The 'Refugee Song' tells the story in a stylish minimal electro wave suit… stylish and hopeful.
Did we mention that Enzo Kreft tends to make music without thinking in boxes? That he has wide knowledge and musical skills. The skill to create top notch music. Well, with 'War Winter' we get a spoken word track that talks about the harsh reality of war winters. Where soldiers, defying the cold, drag themselves forward. Every step becomes more difficult and challenges the body. The Krautrock vibe fits in perfectly with this.
Back to a more EBM like track 'On The Run Looking For Shelter'. The fear and urgency to find a safe haven in the chaos is palpable. On The Run looking for shelter… a refuge where bombs and hail of bullets cannot hit the vulnerable combatant. Our post-modern world at war. Courage and sacrifice are inescapable there. 'The Last Stand' is a musical tribute to those who face terrible difficulties in this cruel senseless wars.
Enzo Kreft does not get stuck in melancholy and the feeling of fear. No! With an uptempo new wave electro song like There I No Tomorrow we are invited to the dance floor. In the here and now, the moment as a separate thing in itself. Since tomorrow is unpredictable, or may not come again.. we better grab it now. A sleek, slow, dark new wave hip swinging track to say the least.
To conclude we get another instrumental, '100 Seconds to Midnight'. Exactly 100 seconds of Midnight on the Doomsday Clock, created by the Bulletin of the Atomic Scientists, marks the theoretical point of destruction and the end of the world. But fear not: it won't destroy this album! Because this album is like an enforced concrete bunker. Apart from the rawness and pain that the lyrics exude, it is above all a high-quality musical piece of art.
Jurgen BRAECKEVELT
07/08/2023
---
België: bakermat van heel wat donkere electro. Pioniers allerhande in de EBM-scène. En iemand die al in de vroege jaren 1980 twee obscure maar wel gesmaakte minimal synth cassettes uitbracht, is de Mechelaar Enzo Kreft. Zijn handelsmerk is een donkere en atmosferische sound geproduceerd door synthesizers, ritmeboxen, tapeloops en een elektrische gitaar. Zijn debuut "Me is" dateert van 1983. En een jaar late was er al de opvolger "Cicatrice" (1984). Dan vele jaren stilte. Tot in 2010 "Beauty Queen" en "Erotic Fantaseesz" op "Underground Belgian Wave Vol. 2" van Walhalla Records kwam te staan. Een nieuwe start, want in 2011 volgde de CD-R "This Is Ik!" uit, waarop de twee cassettes geremastered staan.
Daarop volgend was 2016 een succesvol jaar voor Enzo Kreft: in september verscheen "Dark Matter" op Walhalla Records. Daarop staan zijn belangrijkste tracks uit de jaren '80. En er volgen in snel tempo nog een paar albums: "Turning Point" in 2016, "Wasteland" in 2017, "Control" in 2019 en "Different World" in 2021. Enzo Kreft besteeg ook weer het podium met fel gesmaakte liveshows.
Op 5 mei 2023 verscheen het gloednieuwe album "Shelter". Het is gevarieerd, maar uitermate pakkend en krachtdadig en geeft een commentaar op oorlog, conflict en de menselijke ervaring in tijden van crisis. Elke song belicht een aspect van de verwoestende gevolgen van oorlog. Maar evenzeer schreeuwt het uit dat empathie, solidariteit en hoop in heel onzekere tijden belangrijk zijn. Net als het bundelen van de krachten om tot actie te komen tegen al dat zinloze geweld. De slotsong zegt letterlijk dat we nog 100 seconden de tijd hebben om die verandering te bewerkstelligen.
Shelter toont dat Enzo Kreft verrassend blijft en steeds evolueert. Wie Different World uit 2021 (maar ook voorgaande) al beluisterde, wéét dat de man de electro meer dan in het hart draagt. Al sluit dat niet uit dat ook gitaren hun plekje krijgen. Op opener Here Come The Birds Of Prey, een instrumental, krijgen we al dat fraais al meteen ingelepeld. Tergend slome drums, een heel diepe synthmelodie en shoegaze-gitaarwerk dat knap uitdagend meereist op de rest van de instrumeten.
Minimal in Standing On The Soil Of Another. Een song die de zinloosheid van oorlog aan de kaak stelt. De krachtige en aangrijpende inhoud reflecteert in instrumentele eenvoud. Zuinig gitaarwerk geeft een diepe toets aan de song.
Dat explosies fun zouden kunnen zijn? Je verzint het niet. Wel zo in de uit de jaren 1950 daterende animatiereeks over Bert de Schildpad. Die kinderen instrueert wat te doen bij explosies. Een eigentijdse vertaling op een iets meer uptempo klinkende wijze. Zalige song, met een donkere knipoog naar die dekselse oorlog.
Blood Diamonds kondigde als één van de singles het album aan. Hoe vrolijk de song ook klinkt, het bloed dat aan de diamanten kleeft waarmee de oorlog deels gefinancierd wordt, kleeft ook aan deze song. En het is géén fake blood…
No To These Atrocities is een 'echte' EBM-song. De ritmes zijn stoempend en hoekig. De boodschap zo ruw als het je oorgang in dendert: protest tegen de oorlog, de slachtoffers, en een roep om actie. Hoe luid moeten stemmen klinken om de oorlog een halt toe te roepen… Eindeloos hard als je deze song doorleeft.
En wie in oorlogsgebied of ontberingen het leven slijt, die vlucht. Als het leven geen uitzicht meer biedt, dan gaan mensen als nomaden opzoek naar een beter leven. Een leefbaar leven. In menswaardige omstandigheden. A Refugee Song vertelt dit verhaal. Stijlvol en hoopvol.
Hadden we al verteld dat Enzo Kreft muziek maakt los van kaders en vakjes? Dat hij brede kennis en kunde heeft. En een muzikaliteit om 'u' tegen te zeggen. Wel, met War Winter krijgen we een spoken word die vertelt over de harde realiteit van winterse oorlogsmaanden. Waar soldaten de kou trotserend zichzelf voortslepen. Waarbij elke stap lastiger wordt en het lichaam uitdaagt. De krautrock-vibe sluit hier bij perfect aan.
Terug naar een meer EBM On The run Looking For Shelter. De angst en urgentie om een veilig onderkomen te vinden in de chaos is voelbaar. On The Run looking for shelter… een toevluchtsoord waar bommen en kogelregens de kwestbare strijder niet kunnen raken. Onze postmoderne wereld in oorlog. Daar zijn moed en opoffering onontkoombaar. The Last Stand is een muzikaal eerbetoon aan wie in deze wrede zinloze oorlog voor verschrikkelijke moeilijkheden komt te staan.
Enzo Kreft blijft niet hangen in weemoed en het gevoel van angst. Nee! Met een uptempo new wave electro song als There Is No Tomorrow worden we uitgenodigd te dansen. In het hier en nu, het moment als losstaand din. Gezien morgen onvoorspelbaar is, of misschien niet meer komt... pakken we beter het nu vast. Een strakke slome, donkere new wave heupwieger om u tegen te zeggen.
We krijgen nog een instrumentale 100 Seconds to Midnight. Exact 100 seconden lang Midgnight on de Doomsday Clock, gecreëerd door het Bulletin of the Atomic Scientists, markeert het theoretische punt van vernietiging en het einde van de wereld. Maar vrees niet: het vernietigt dit album niét! Want dat staat als een huis. Los van de rauwheid en pijn die de teksten ademen, is het ook muzikaal alweer een hoogstaand werk.
Jurgen BRAECKEVELT
07/08/2023
---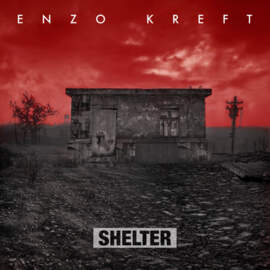 ---