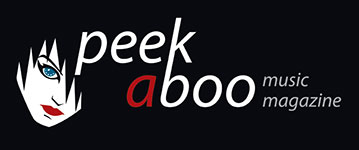 like this cd review
---
EREB ALTOR
Blot-Ilt-Taut
Music
•
CD
Black Metal
•
Metal
•
Viking Metal
[75/100]

Cyclone Empire
09/12/2016, Wim GUILLEMYN
---
For this album, Ereb Altor has recorded seven songs by Bathory. Blot Ilt-Taut is a kind of tribute album, a bold attempt as Bathory is quite a legendary band with great impact on the black and Viking metal scene. In its 20 years of existence, the band rarely played live. Blot Ilt-Taut is old Swedish for Blood-Fire-Death.
The result sounds less symphonic than the previous album Nattramn (2015). The Ereb Altor-versions sound more polished than the originals by Bathory, mainly because of the recording quality. That's okay, because you hear that this is another band that treats these classics with respect. For the rest, they remain quite faithful to the original versions. No crazy gimmicks here, which results in recognizable songs an no big surprises in the choice of songs as they opted for famous songs such as A Fine Day To Die, Blood Fire Death and Woman of Dark Desires.
This tribute is well made, with great respect for Bathory. The Ereb Altor fans probably will have most fun with this release. Of course the songs are not better than the original ones, they got a different approach.
Wim GUILLEMYN
09/12/2016
---
Voor dit album hebben de heren van Ereb Altor zeven nummers van Bathory bewerkt. Blot-Ilt-Taut is dus een eigenlijk een tribute. Een gewaagd opzet, want Bathory is natuurlijk niet zo maar de eerste beste. Deze band had een grote invloed op het ontstaan van black- en vikingmetal. Bovendien heeft de band in zijn twintigjarig bestaan bijna nooit live gespeeld. Blot-Ilt-Taut is oud Zweeds en betekent Blood-Fire-Death.
Het resultaat klinkt iets minder symfonisch dan het vorig album Nattramn uit 2015. Ook klinken de Ereb Altor-versies wat meer gepolijst dan die van Bathory door de zang en de opnamekwaliteit. Dat is niet erg omdat je hoort dat het hier om een andere band gaat die met respect een eigen gezicht geeft aan deze songs. Geen gekke spielerei of gimmicks, waardoor de originele songs herkenbaar blijven en je nergens grote verrassingen tegenkomt. Ook niet in de songkeuze, omdat men voor bekende tracks zoals A Fine Day To Die, Blood Fire Death en Woman of Dark Desires koos.
Deze plaat is goed gemaakt en toont groot respect voor Bathory. De Ereb Altor-fans zullen waarschijnlijk het meest plezier beleven aan deze release omdat de songs een andere interpretatie krijgen.
Wim GUILLEMYN
09/12/2016
---