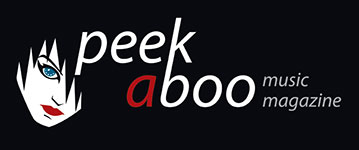 like this movie classics review
---
ERIC ROHMER
Ma nuit chez Maud
Movie
•
Movie classics
Drama
[86/100]

Homescreen
18/07/2014, Didier BECU
---
Recently in France a very expensive Blu-raybox was released that gathers all the works from French film legend Eric Rohmer. This director is surely one of the most influential French filmmakers, not in the least because he was the chief editor from the famous French filmmagazine Les Cahiers Du Cinema that introduced the nouvelle vague in the 60's. If you take a look at the man's oeuvre you could say he's the (better?) equivalent from Woody Allen, just because Rohmer is the ultimate master of relation films.


In a way you can say that a movie by Rohmer is both an easy and difficult ride. It's easy because you can quickly identify the protagonists with characters you see daily on the street, but difficult as Rohmer is the type of artist who ask those deep questions that deal about life and on which nobody has an answer for!
Jean-Louis (Jean-Louis Trintignant) is a guy as such. He works at Michelin and spends lots of time in church. In the past he has an eye for female beauty, but completely rejects sex before marriage. In a church in Clermont-Ferrand he notice the good-looking blonde Françoise (Marie-Christine Barrault). His Christian vision get some punches when he sees his old school mate Vidal (Antoine Vitez). Vidal brings him in contact with the attractive, sexy Maud (Françoise Fabian). When one day the roads are under snow, Jean-Louis is forced to stay the night with Maud who rejects his old-fashioned Christian visions about love.



Anyone who once saw a Rohmer-film will know that he will be bombed with heavy dialogues that are difficult to digest. The central theory in this movie is the one from Blaise Pascal that says that every person has in his life the choice between a small chance of happiness and a big one to sadness. Those who are not familiar with this theory will definitely have some hard times to understand some parts as you can't say it's all that simple! But look, if everything is getting too difficult then there's always the breathtaking photography and the genius performances by Jean-Louis Trintignant. The subject about Christianity might perhaps be a bit dated, but this third movie from the Contes Moraux-series (in total six) has nonetheless a very fresh impression. The movie was the great breakthrough for Rohmer as he was nominated with two Oscars.


Today the film art by Eric Rohmer is more relevant than ever, especially in days that cinema has become a synonym for blinding (but boring) CG-effects. Just a shame the DVD-quality is a bit poor, so send us money so we can afford that pricey one!
Didier BECU
18/07/2014
---
Onlangs werd in Frankrijk een (peperdure) Blu-raybox met daarin alle werken van Eric Rohmer uitgebracht. Deze cineast is één van de steunberen van de hedendaagse Franse cinema en stond als hoofdredacteur van het befaamde blad Les Cahiers Du Cinema aan het roer van de nouvelle vague-beweging uit de jaren 60. Als je zijn hele oeuvre bekijkt zou je hem gerust als de (betere?) evenknie van Woody Allen kunnen beschouwen omdat hij net als de New Yorker de koning van de relatiefilm is.


Een film van Rohmer zou je tegelijkertijd als moeilijk en gemakkelijk kunnen omschrijven. Gemakkelijk omdat het om herkenbare protagonisten gaat die je op straat ziet, moeilijk omdat ze zich al eens over levensvragen durven te buigen waarop geen mens een antwoord weet. Jean-Louis (Jean-Louis Trintignant) is zo'n kerel. Hij is ingenieur bij Michelin en een pilaarbijter eerste klas. Hij heeft in het verleden wel al eens naar het vrouwelijk schoon gekeken, maar seks voor het huwelijk is voor hem uit den boze. Wel heeft hij tijdens een misdienst in een kerkje in Clermont-Ferrand zijn oog laten vallen op de blondine Françoise (Marie-Christine Barrault). Zijn christelijke visie krijgt een flinke deuk als hij zijn oude schoolvriend Vidal (Antoine Vitez) tegen het lijf loopt en zo in contact komt met de aantrekkelijke, wulpse Maud (Françoise Fabian). Als op een dag de wegen ondergesneeuwd zijn, moet Jean noodgedwongen overnachten bij Maud die zijn christelijke waarden maar niks vindt.


Wie aan een (eerdere) Rohmer-film begint, weet maar beter dat hij zal worden overdonderd met loodzware dialogen. Centraal in deze film staat de leer van Blaise Pascal die stelt dat de mens in zijn leven de keuze heeft tussen een kleine kans op oneindig veel geluk en een grote kans op ongeluk. Mensen die niet vertrouwd zijn met deze theorie zullen wellicht meerdere malen de wenkbrauwen fronzen bij bepaalde passages, want simpel is het allemaal niet. Gelukkig wordt de kijker op een verbluffende fotografie en excellente vertolkingen van Jean-Louis Trintignant getrakteerd. Het onderwerp is misschien wat verouderd, toch maakt deze derde film uit de zesdelige Contes Moraux-reeks een frisse indruk. De film werd Rohmers doorbraak, de voormalige hoofdredacteur werd immers voor twee Oscars genomineerd.



Rohmers filmkunst is vandaag relevanter dan ooit. In tijden waarin cinema bijna wordt gelijkgeschakeld met oogverblindende (maar tevens slaapwekkende) CG-effecten, heeft film nood aan echte regisseurs en dat is Eric Rohmer zeer zeker. Alleen zonde van de bedroevende beeldkwaliteit van de dvd. Misschien toch voor die dure Franse uitgave op Blu-ray gaan?
Didier BECU
18/07/2014
---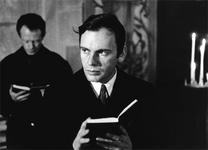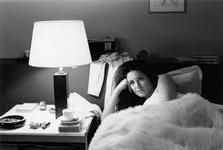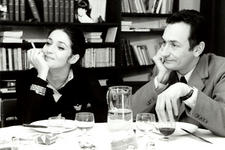 ---