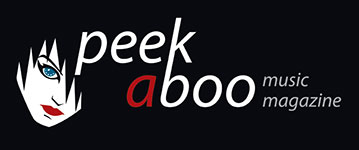 like this movie review
---
ERIN BERRY
Living Death
Movie
Horror
[22/100]

SONY SPHE
19/03/2015, Didier BECU
---
If we use too many clichés to describe this horror picture, then that is quite simply because Living Death happens to be an accumulation of clichés. This horror film dates from 2006, and it is an obscure video release, released over here by Sony. You wonder who decides to bore the audience with such an absurdity, because one thing is sure: whether you are a horror freak or not, you will definitely feel cheated. The cover suggests that this film will be a true gore fest, but apart from some cracking bones or tearing some limbs from bodies, there is hardly anything that will interest the average horror fan. He is perhaps deterred by the fact that someone ever dared to make a thing like this. No one can act, not even Kirsty Swanson, who starred in better days in hit movies like Hot Shots! or Pretty In Pink.
Swanson plays the wife of the wealthy Victor Harris (Greg Bryk), who has a strange hobby. He picks up women, and after they fall for his charms, he leads them to his attic, where he has a huge collection of torture machines. Elizabeth can't take it any longer and she decides to poison her husband with the help from her lawyer Roman (Joshua Peace), who is in love with her. A nice plan, apart from the fact that Roman chooses the wrong poison, because the victim is only paralysed, not dead. The poor guy is buried alive, and of course as you can guess, he will take revenge!
A story that anyone can think of, and it is directed in such a silly, idiotic way, that the entire crew should be ashamed. The film only lasts 80 minutes, but due to the amateurism he seems to take forever. A film to avoid, even if your expectations are not too high.
Didier BECU
19/03/2015
---
Als we te veel clichés gebruiken om deze horrorprent te beschrijven dan is dat doodgewoon omdat Living Death nu eenmaal een opeenstapeling van clichés is. Deze horrorfilm stamt uit 2006 en alhoewel het om een videofilm gaat, is hij bij ons via Sony uitgebracht. Je vraagt je af wie de beslissingen neemt om het publiek met zo'n onding te vervelen, want één ding is zeker: wie je ook bent, je zal je zeker bekocht voelen. Het hoesje laat vermoeden dat deze film een waar gorefestijn zal worden, maar op wat gekraak van botten en ledematen n die uit een lichaam worden getrokken, valt er nauwelijks iets te bespeuren waarvan de modale horrorliefhebber zal huiveren. Wel zal hij zich een hoedje schrikken bij het aanschouwen van het non-talent dat deze film siert, want niemand in deze prent kan behoorlijk acteren. Ook hoofdrolspeelster Kirsty Swanson niet, iemand die in betere tijden in hits als Hot Shots! of Pretty In Pink mocht spelen.
Swanson speelt de vrouw van de rijke Victor Harris (Greg Bryk), die er een vreemde hobby op na houdt. Hij pikt vrouwen op, voert ze vervolgens naar zijn zolder om ze daar met zijn collectie marteltuigen te folteren. Elizabeth geeft er schoon genoeg van en besluit samen met haar advocaat Roman (Joshua Peace) om haar echtgenoot te vergiftigen. Een leuk plan, alleen kiest Roman het verkeerde vergif, want het slachtoffer is alleen maar verlamd, en dat terwijl men hem al begraven heeft.
Een verhaal dat iedereen kan bedenken en het wordt op zo'n sullige, idiote manier aan de man gebracht, dat de hele crew zich voor dit vehikel zou moeten schamen. De film duurt amper 80 minuten, maar door het amateurisme dat hier wordt tentoongespreid lijkt hij wel een eeuwigheid te duren. Troep om te mijden, zelfs al zijn je verwachtingen niet te hoog.
Didier BECU
19/03/2015
---
---