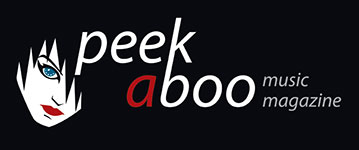 like this documentary review
---
ERROL MORRIS
Tabloid
Movie
•
Documentary
Documentary
[63/100]

Remain In Light
18/12/2013, Didier BECU
---
No one goes as far as the British tabloids, in some way they were even responsible for the death of the most beautiful princess ever. Another victim as such is Joyce McKinney. Or is she not? Perhaps she just used that particular press to get her own fifteen minutes of fame? The renowned documentary maker Errol Morris investigated this debatable matter in Tabloid. The director now probably regrets this decision as the ex-beauty queen from Wyoming sued him recently. According to her, Morris simply told a total false story.
Morris is indeed a documentary maker with a big mouth. One of his previous documentaries The Thin Blue Line let to the fact that a man who's been condemned to death got free. Also. Mr. Death, a portrait about a Holocaust revisionist is quite controversial. In Tabloid we'll never know who's o right or wrong, but at least we have an entertaining documentary to watch as it's always fascinating to see how far some people want to go to make their dream come true.
One of the first things Joyce McKinney reveals us is that her IQ is 168. A number that is indeed impressive. But as soon as she unfolds her lifestory some serious doubts arise if she's actually telling the truth. Her actions are so dumb (for instance cloning her dead dog) that you never expect her to be the first of the class. Anyway, every girl has her needs. And so, Joyce decided to be part of a beauty contest in Wyoming. She got her crown and soon fell in love with Kirk Anderson.
Everything looked bright, with even a marriage in sight, till the moment her lover vanished. Kirk was a Mormon, and his religion forbids a relationship as such. Joyce did everything to "free" her lover from the sect. She went to the UK with three bodyguards to get Kirk back. What happens afterwards is a vague matter, simply because everyone probably has his own part of the truth. One believes that McKinney kidnapped Kirk. Some even say she raped him so she got pregnant from him, while other sources just say that Kirk wanted to be freed from the Mormoms himself.
Agreed, this subject hardly evokes any interest. At least, that's when you don't count the British press! The so-called Manacled Mormon-case was during months the subject of the frontpage from both the Daily Express and The Mirror that made a star out of her. Even at the premiere of the discomovieThe Stud, McKinney got the first page instead of leading actress Joan Collins! Unfortunately press darlings never last. Soon journalists dug out her past and eventually found some shocking things....
And now there's that final question: is Tabloid a good documentary or not? As pure entertainment it certainly has its merits. It's always intriguing to see what someone in the name of God, or in McKinney's case love (or is it money?) is capable of. If you want to form a real opinion about the whole matter than Tabloid probably is not a good solution. McKinney's actions might be dumb, still you feel some regret for her. At times you feel like Morris is pushing her too far. Every viewer with a heart surely will think that it'd been better if Morris just stopped. It's definitely true that she got what she wanted (that attention!), but she also paid a high price for it. Besides, Morris himself is simply using the same method as the one he condemns. But then again isn't that typical for such directors? Just look at Michael Moore.
Tabloid is out on both DVD and Blu-ray. In the Benelux it's released on Remain In Light.
Didier BECU
18/12/2013
---
Dat de Britse boulevardpers zeer ver durft gaan om hun bladen vol te kladden weten we ondertussen al. Deze roddeljournalisten zijn er zelfs in geslaagd om de mooiste prinses ter wereld in een Franse tunnel te pletter laten rijden.
Een ander slachtoffer van deze wanpraktijken is Joyce McKinney. Of is ze dat nu net niet? Was ze er gewoon niet op uit om via een sluwe manier haar fifteen minutes of fame te verwezenlijken? De befaamde documentairemaker Errol Morris trok op onderzoek en schetste in Tabloid het mysterieuze levensverhaal van deze gewezen schoonheidskoningin uit Wyoming. Wellicht een beslissing die hij vandaag betreurt, want ondertussen heeft McKinney een rechtszaak tegen de filmer ingespannen omdat hij volgens haar de waarheid serieus zou hebben verdraaid.

Morris is inderdaad een documentairemaker met een grote mond. Hij slaagde er zelfs in om met The Thin Blue Line een tot de dood veroordeelde man te laten vrijkomen en ook bijv. Mr. Death, een portret over een Holocaustrevisionist deed het nodige stof opwaaien. Wie gelijk heeft zullen we wellicht nooit te weten komen. Wel is het zeker dat Tabloid een aangename documentaire is die aantoont hoe ver mensen kunnen gaan om hun droom te verwezenlijken.

Een van de eerste dingen die Joyce McKinney ons verklapt is ze dat ze een IQ heeft van 168. Een cijfer om van te duizelen, maar ook een waaraan je twijfelt eens de blondine het relaas van haar levensverhaal start. Joyce was wel altijd de eerste van de klas, toch wilde ze ook haar pleziertjes. Niets beter dan zich te laten inschrijven voor een missverkiezing, dacht de Amerikaanse. En jawel, een paar maanden later had Wyoming een nieuwe beauty queen. Net zoals alle andere meisjes van haar leeftijd had ook McKinney een droomjongen in gedachten. De keuze viel op Kirk Anderson. De twee tortelduifjes leken onafscheidelijk, tot op de dag dat Kirk op de vooravond van hun huwelijk met de noorderzon verdwijnt. Kirk bleek Mormoon en de regels van deze religieuze groep verbieden zo'n relatie. Joyce gafzich echter niet zo maar gewonnen en trok samen met drie spierbundels naar Engeland om haar geliefde uit "de sekte" te bevrijden. Wat nadien volgt is gewoonweg koffiedik kijken. De ene gelooft dat McKinney haar geliefde ontvoerde (naar het schijnt zelfs verkrachtte zodat ze van hem zwanger kon raken), volgens andere bronnen was het dan weer Kirk zelf die de Mormoonse Kerk vaarwel wilde zeggen.

Toegegeven, het is een fait divers dat nauwelijks tot de verbeelding spreekt. Ten minste als je de Britse pers niet meerekent! 'The Case of the Manacled Mormon' haalde maandenlang de voorpagina's van zowel de Daily Express als The Mirror waardoor McKinney een megaster werd. Het ging zelfs zo ver dat zij het was die als gaste de eerste pagina van de krant haalde tijdens de première van The Stud, en niet hoofdrolspeelster Joan Collins. Het is natuurlijk niet al goud wat blinkt. Perslievelingen zijn ook vaak offers en dus duurde het niet lang vooraleer "journalisten" de ware McKinney ontdekten: een prostituee die alles voor het geld doet.

Als je het puur op entertainment houdt dan is Tabloid zeker geslaagd. Het blijft immers altijd fascinerend om te zien waartoe een mens in de naam van religie (of in McKinneys geval, geld of liefde) in staat is. Als je de documentaire bekijkt om een standpunt te vormen dan is dat heel wat moeilijker. Hoe dom McKinneys argumenten ook zijn, heb je toch het gevoel dat deze vrouw het slachtoffer is van haar drang naar media-aandacht. Morris draaft steeds maar door om deze vrouw te beschuldigen, tot op het moment dat je als kijker hem wil toeroepen dat het allemaal welletjes is. De vrouw heeft misschien wel de camera's gehad waarnaar ze verlangde, ook haar portie ellende die ze ervoor terug kreeg is niet te onderschatten. Trouwens, is het niet zo dat Morris zichzelf schuldig maakt aan roddeljournalistiek die hij veroordeelt? Maar wie weet is zoiets typisch voor populaire documentairemakers, denk maar aan Michael Moore!
Didier BECU
18/12/2013
---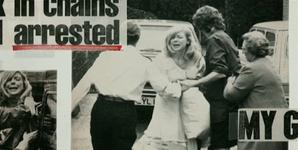 ---