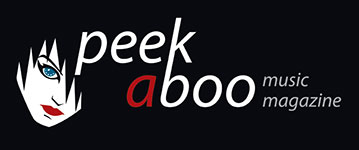 like this cd review
---
ESBEN SVANE
The sudden stop EP
Music
•
CD
Dreampop
•
Singer Songwriter
[91/100]

Songcrafter Music
26/10/2013, Filip VAN MUYLEM
---
This time I get a Danish singer songwriter on my desk. First thing that goes through my head is Ewert and the two Dragons... The guitar, melancholic voice, the lyrics, the looks (blond man, white skin, a bit of a rock-look) appeals very strongly. I think he has a lot of female fans.
'The sudden Stop' is a great piece of art, love the choir/backings. It has something bittersweet, a bit of a retro 70's sound. 'Anywhere in a paper boat' has this sentence 'I am a flower child' and says enough, I think. This man is a survivor of the Flower Power period and gets hooked on his guitar to tell us his story: a bit naive, dreaming away, a bit sweet and sometimes very bitter. Love the little electronic part too (it comes after a while). Once again the choir/backings are great! Love this man's voice. 'Girlfriends' is also a pearl, love the bitterness mixed with the sweet voice. 'This is Tracey' has a slight lift up with the ads of the rhythm section and drums. The melancholy and the voicemail messages are great and go straight to the heart.
'The world below my feet' sounds very nice and sweet. I love the twist in the second voice. It's sunny, shining and very happy: a very summerish song. Love the little twinkling sound of the second guitar and the special synths/electronic drums. This song makes you dance around, spin and feel very happy. Thank you Esben Svane for this great song, just as fine and great as the previous ones... Now, where is the repeat bottom?
I know that one guy from our team made clear that he did not like this one (same thing happened with David Fonseca), but for me this is a clear shot: it's an incoming shot in the rose! A lot of women and romantic folks will love this one! I really hope this gets a bright future!
Official Music Videos:
As I read this statement I decided to share it here in this one too (coming from Esben Svane):
Approximately one year ago I went solo... Since then I've been playing over 50 shows in DK, Canada and Germany. I got a booking agent, signed a contract with a nice indie label who released my EP which I'd recorded, produced and mixed solely by myself... The opportunities I get gets crazier every week. Everything for sure is in it's right place... At this point I have a lovely German agent who arranged this European tour. I feel so blessed to be working with nice people all way around! Hope to see you on the road.


Filip VAN MUYLEM
26/10/2013
---