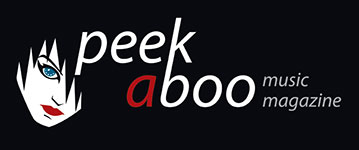 like this cd review
---
ETHAN FAWKES
Symptom of Apocalypse
Music
•
CD
Electronics
[97/100]

I-Traxx Recordings
20/01/2015, Britta Tabrit
---
The Belgian DJ, producer, remixer, writer and singer Ethan Fawkes releases his new TBM-Noise-Metal album "Symptom of Apocalypse" and leaves me quite thunderstruck. Being a lover of rhythmic techno beats just as much as of metal music and critical lyrics, I really enjoyed listening to this recommendable 16-tracks album.
With the first track "Meat for Vultures", I immediately tasted the blood and wanted more of it. Metal components, synthie beats and engraving vocals make this song the perfect opener! "Never wake up" feat. Emelie Nicolai, is my personal favorite as it reminds me of some early 90s Stephen King soundtrack to the movie "Pet Sematary II", which I used to watch hundreds of times. "It stays nothing" convinces the listener with fine technoid noise and simple but harsh vocals.
"Nocturnal" feat. Bernard F., is obviously the most surprising song here! With wonderful classic piano elements and almost the feeling of listening to some opera music, the song turns into a kind of epic hymn mixed with danceable old-school elements and metal guitar riffs. "They control, they devide" and "Wizard" stand for the more metal bassy parts of the album, whereas "No more life" and "Wolfman", with its female vocals, have more in common with the electronic dancefloor influences of Ethan Fawkes' wild mix of ascendancies.
The songs "Contaminated" and "Kill – Destruction" turn towards the noise/industrial souls among the listeners: fast, hard and completely mechanical. And not easy to grab. A total nuclear blast of hate and devastation. The last original mix "where's my World" is like a last instrumental attack to destroy the last piece of hope that this album might give you. Be sure, it doesn't!
The following remixes by Acylum, Krystal System, Aengeldust, Iszoloscope and VV303 fit the theme of the album extraordinarily: loud, noisy, industrial mixes of the songs "Meat for Vultures", "Kill – Destruction" and "It stays Nothing" round out the dark but inennarable face of "Symptom of Apocalypse".
Britta Tabrit
20/01/2015
---