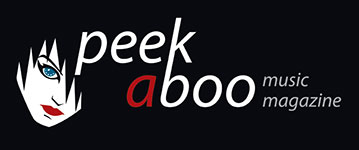 like this concert review
---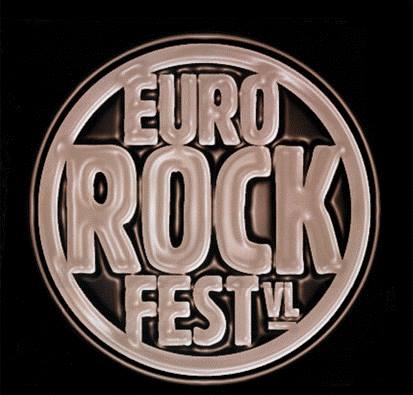 EUROROCK DAY 2
Neerpelt (16/05/2015)
Concert
Dark Electro
•
Dark Wave
•
EBM
•
Post Punk
•
Rock
[80/100]

18/05/2015, William LIÉNARD
---
Day 2 of the Euro Rock Festival began under a bad star. According to the organization € 80,000 was stolen from the entrance fees and the performers could not be paid. Some bands canceled their act, others - the foreigners - stayed and tried to save the festival. The playlist was reversed and the performances suspended for a while. I reached the festival site around 17.00 hrs when Portion Control ended its performance.
Less than 10 minutes later the lights flashed and in a cloud of yellow and blue smoke Peter Hook and his band appeared. Too early, I conclude on the basis of the summary on the centerfold in Peek-A-Boo-Magazine Nr. 17. A solid rock sound rippled through the Eurorock tent: Atmosphere was a tribute to the recently deceased BB King, and Hook and his band embarked on an impressive rock show, although it turned out later that they were not paid. We don't want to disappoint our fans, Hook announced and he did what he had come for. Dead Souls sounded violent and impetuous. In No Love Lost the pace was accelerated and Digital made the audience go crazy. With a lot of guitar noise the intro of the Disorder was deployed, and then buzzing guitars and whistling synths for Isolation, with lightning-like and hard drums. She's Lost Control rolled over the audience like a hard rock ballad with again emphatic synths and rumbling drums. Transmission sounded loud and hard with a solid instrumental part in between and the all time favorite Love Will Tear Us Apart, with a chorus from the audience, ended the concert with fireworks. A perfect concert and probably the best of the evening.
The announcement that Front 242 would not appear on stage at all, was a disappointment for the Belgian fans and at 18.30 hrs it was clear that The Neon Judgement and Praga Khan would not appear on the stage either. The playlist was adapted and groups that were programmed in the afternoon suddenly appeared in the evening session. The two-man formation Absolute Body Control was shifted from 16.00 hrs to 19.00 hrs and was given the unenviable task of playing immediately after Peter Hook and his band. Both men did the best they could, but despite a stunning version of Melting Away and tight buzzing synths and emphatic vocals for Look Outside, many festival goers left the tent, looking for something to eat.
At 19.30 hrs Whispers in the Shadow stepped on stage in a cloud of yellow and red smoke for a magical and dreamy performance in the style of The Mission. The singer, dressed in black with a matching black hat, looked like a benign magician and he made a very strong impression. The guitars sounded tough as nails against a background of emphatic but melodic synths. The song material was strong and convincing with dark drums in Gloria in Excelsis: broad carpets of electronics and guitars, supported by emphatic percussion. An excellent performance.
At 20:45 hrs the Liverpool band Anathema appeared on the main stage to the delight of many fans. Singer Vincent Cavanagh announced that they had received no money, but that they did not want to disappoint the fans. Their repertoire consists of atmospheric power rock, but after a while it all sounded a bit the same and the public began to seep away at the edges. A bit of a disappointment, but originally the band was not intended to play so late and certainly not after at least two bands with much stronger material. The audience was enthusiastic and that's what counts.
Exactly one hour later, the German band Tanzwut popped up: incense, waving flags and bagpipes, just as the editor had predicted: boys in medieval outfit and leather and a singer with horns, the perfect outfit to win the Eurovision Song Contest, but unfortunately a week too early! Tanzwut is a Rammstein clone with an impressive appearance, a combination of Roman and Viking elements, a showy macho operetta, perfectly calculated and at least as important as the songs, which consist of hard rock material on a bed of loud guitars and screaming bagpipes. A perfect act for Trolls & Légendes, where imagination is more important than musical content. We gave up after three songs.
Meanwhile, another playlist was published. Legend, originally scheduled at 12.40 hrs was moved to 23:00 hrs, followed by Fields of the Nephilim (24:00 hrs), Therion (01:00 hrs) and Killing Joke (02.00 hrs). Given the cancellation of Front 242 and The Neon Judgement, a lot of people were disappointed and didn't want to wait another 4 hours for headliner Killing Joke. Finally, the playlist was revised oncemore: Killing Joke at midnight, Therion at 01.00 hrs and finally Legend - after 12 hours of waiting - at 02:00 hrs. Field of the Nephilim decided not to perform because the band was only partly paid. A bizarre Eurorock Festival and possibly the last ever.
William LIÉNARD
18/05/2015
---
Het is 16.45 uur als ik de auto voor het gemeentehuis van Sint-Huibrechts-Lille het parkeerterrein oprijd. Het heeft de hele weg naar Limburg lichtjes geregend. Ik voel me een beetje schuldig met mijn dure gratis ticket. Ik had hier eigenlijk vanochtend om 10.00 uur moeten staan, Eurorock is ondertussen halfweg. Ik troost me met de gedachte dat de lezers toch alleen maar willen weten hoe de grote en bekende namen het er vanaf hebben gebracht, maar eerlijk: het zit me niet helemaal lekker. Allemaal de fout van het weer, zeg ik tegen mijn medepassagier. Even later beginnen we met de fiets aan het laatste stuk van 2,5 km. Nog voor we de dorpskom uitrijden, moeten we al schuilen voor een plensbui. Kwart over vijf staan we voor het parkeerterrein van Eurorock, de auto's keurig in vakken, hier en daar een gooitentje, alles netjes. Nergens afval, registreer ik bijna terloops op weg naar de toegangscontrole. Gras niet kort genoeg gemaaid, denk ik, en voel hoe de kou m'n schoenen binnendringt.
Het terrein ligt er een beetje verlaten bij. Tussen de kraampjes met merchandise rechts langs de VIP, is geen mens te zien. Alleen in de buurt van de Wool-E-shop is wat beweging. De meeste festivalgangers staan in de gigantische tent met aan weerszijde een al even gigantisch podium. Op het podium staat een mij onbekende act te EBM-en. Ik kijk op mijn lijstje: moet Tanzwut zijn, want die is nu aan de beurt, denk ik, maar het klopt niet helemaal, want had mijn hoofdredacteur het niet over Rammstein met doedelzakken?… Het publiek staat een beetje lusteloos te kijken, nee dit is beslist Tanzwut niet, denk ik, er is nauwelijks woede… (blijkt achteraf Portion Control te zijn).
Ik besluit een ommetje te maken langs de eetkraampjes als plots op het andere podium het licht aanflitst en in een wolk van gele en blauwe rook Peter Hook en zijn band verschijnen. Te vroeg, concludeer ik aan de hand van het overzichtje op de centerfold in Peek-A-Boo-Magazine Nr. 17. Een stevig rockgeluid golft door de Eurorock-tent: Atmosphere, een hommage aan de pas overleden B.B. King, kan ik tussen de herrie door nog net opvangen. Hook en konsoorten zetten er meteen de beuk in. Er wordt stevig gerockt en de man heeft er zin in, ook al blijkt achteraf dat hij niet is betaald. Maar hij wil de fans niet ontgoochelen, zegt hij, en hij geeft dus bijna een uur lang het beste van zichzelf: Dead Souls is pure stadionrock, heftig en onstuimig. In No Love Lost wordt nog een tandje bijgestoken en tijdens Digital gaat het publiek helemaal uit de bol. Het is ondertussen 18.00 uur en in het westen verschijnt een flauw zonnetje tussen grauwe wolken. Met flink wat gitaarnoise wordt het intro van Disorder ingezet en dan brommende gitaren en fluitende synths voor Isolation, met bliksemachtig en keihard slagwerk. She's Lost Control rolt als een snoeiharde rockballade door de concerttent met opnieuw nadrukkelijke synths en roffelende drums. Transmission klinkt luid en keihard met een stevig instrumentaal tussenstuk en all time favorite Love Will Tear Us Apart, mét koorzang van het publiek, sluit het concert met vuurwerk af. Ik zag Peter Hook eerder aan het werk in De Melkweg (Amsterdam), waar hij de affiche deelde met Carter en Tutti, en daar maakte hij een alles behalve goede indruk. Op dag twee van Eurorock is hij tot dus ver de beste act.
De mededeling dat Front 242 niet zal optreden, komt als een ontgoocheling en tegen halfzeven is het duidelijk dat ook The Neon Judgement en Praga Khan niet van de partij zullen zijn. De speellijst wordt omgegooid en plots blijken groepen die 's middags geprogrammeerd stonden te zijn toegevoegd aan de avondprogrammatie. De tweemansformatie Absolute Body Control is van 1600 uur naar 1900 uur geschoven en krijgt de weinig benijdenswaardige taak om meteen na Peter Hook op het podium te staan. Beide heren doen hun uiterste best – vooral Dirk Ivens die met brede armbewegingen de aandacht van het publiek probeert vast te houden - maar ondanks een prachtige versie van Melting Away en strak zoemende synths en nadrukkelijke vocalen in Look Outside, lopen heel wat festivalgangers de tent uit op zoek naar iets eetbaars, wat behalve frieten niet zo heel veel voorstelt op deze festivalsite. Niet gemakkelijk om met een eerder statisch optreden een publiek vast te houden na het spetterend vuurwerk van Peter Hook.
Om halfacht verschijnt Whispers in the Shadow met vier uur vertraging op het podium in een wolk van gele en rode rook voor een bijwijlen sprookjesachtig en dromerig optreden in de stijl van The Mission, De zanger, helemaal in het zwart met bijpassende zwarte hoed, lijkt wat op een goedaardige magiër en hij maakt een zeer sterke indruk. De gitaren klinken snoeihard tegen een achtergrond van nadrukkelijke maar melodische synths en een soms hitsig tempo. Het songmateriaal is sterk en overtuigend met donkere drums in het slotnummer Gloria in Excelsis: breed uitwaaierende tapijten van elektronica en gitaren, ondersteund door nadrukkelijke percussie. Uitstekend optreden en wat mij betreft hadden ze ook die Cohen-cover mogen doen!
Om kwart voor negen verschijnt de Liverpoolse band Anathema van de broertjes Cavanagh (Vincent, Daniel en Jaimie) op de hoofdstage tot groot jolijt van een flinke schare fans. Zanger Vincent Cavanagh deelt mee dat ook zij geen geld hebben gezien, maar dat ze de fans niet willen ontgoochelen. De band grossiert in brede atmosferische powerrock op z'n Amerikaans met vooral in het begin van de set een hoog Heart-gehalte (wegens de vrouwenstem van Lee Douglas), maar na een tijdje lijkt het allemaal een beetje op elkaar en begint het publiek aan de randen weg te sijpelen. Toch een beetje een ontgoocheling, maar oorspronkelijk was het niet de bedoeling om deze band zo laat op de affiche te hebben en zeker niet na minstens twee bands met veel sterker materiaal. Het publiek is enthousiast en dat is belangrijk.
Precies een uur later is het de beurt aan de Duitse formatie Tanzwut: wierook, vaandelzwaaiers en doedelzakken, precies zoals de hoofdredacteur heeft voorspeld, een gezelschap dramaqueens in middeleeuwse outfit en leer en een zanger met hoorntjes, de perfecte outfit om het songfestival te winnen, maar dus een week te vroeg! Tanzwut is een Rammstein-kloon met een indrukwekkende visuele uitstraling, een combinatie van Romeinse en Vikings-elementen, een protserige macho-operette, perfect berekend en minstens zo belangrijk als het songmateriaal dat bestaat uit luide rocksongs op een bed van snoeiharde gitaren en schreeuwerige doedelzakken. Een perfecte act voor Trolls & Légendes, waar de fantasie belangrijker is dan de muzikale invulling. Wij hebben het na drie songs opgegeven.
Ondertussen is de zoveelste aangepaste speellijst gepubliceerd. Legend, oorspronkelijk gepland om 12.40 uur, staat nu om 23.00 uur, gevolgd door Fields of the Nephilim (24.00 uur), Therion (01.00 uur) en Killing Joke (02.00 uur). Van Belgische acts is geen sprake meer. Stijn Meuris was eerder op het festivalterrein gesignaleerd met een gezelschap, maar die liep al tijdens de set van Anathema richting uitgang. Gezien de afwezigheid van Front 242 en The Neon Judgement, was de lol er voor heel veel mensen af en nog meer dan vier uur wachten op hoofdact Killing Joke was er gezien de weersomstandigheden - het kwik stond weer op 11 graden, zij het dat de regen achterwege bleef – voor de meesten te veel aan. Uiteindelijk bleek dat men Legend naar de laatste positie had geschoven en Killing Joke naar 01.00 uur, maar toen was ook deze jongen al vertrokken.

Jammer voor de resterende bands, maar die heb ik dus niet meer gezien. Eurorock was op dat moment trouwens toch al een beetje een verward festival. Achter de schermen was de verwarring wellicht nog het grootst, want op een latere speellijst bleek Killing Joke dan toch om middernacht op te treden, gevolgd door Therion en dan Legend. Fields of the Nephilim-zanger McCoy had naar verluidt z'n veto gesteld wegens maar gedeeltelijk betaald....
Een bizarre Eurorock en wellicht de allerlaatste ooit.
William LIÉNARD
18/05/2015
---