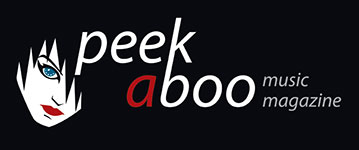 like this cd review
---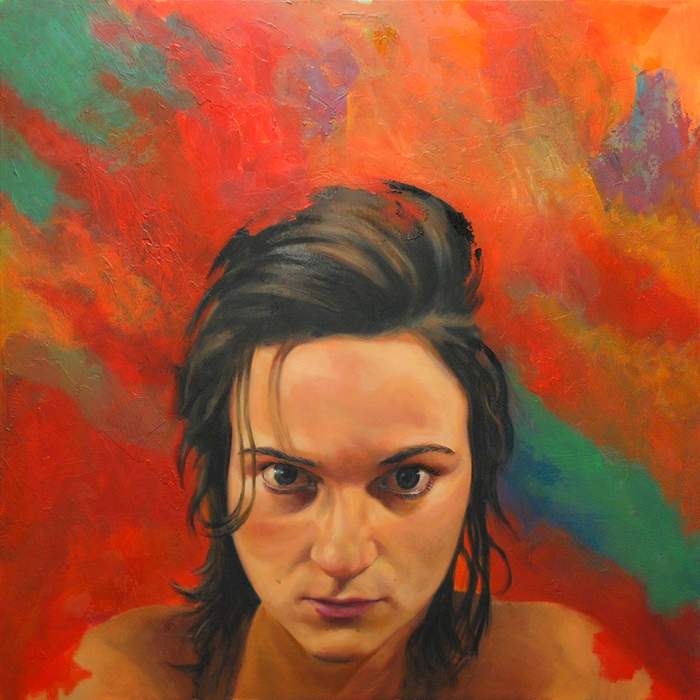 EVA VAN PELT
Zwart
Music
•
CD
Kleinkunst
•
Pop
[88/100]

Self-released
10/12/2016, Wim GUILLEMYN
---
Since her debut, Eva Van Pelt made intimate musical theater productions in which she sang about the ego and the others. The same themes about me, you and us, are explored on Zwart. Her texts are mature, they have a message and they are about the tension between the love you want and the love that you miss. But does not sound sentimental and clichéd as you often hear in the Dutch pop and schlager genre. The lyrics are quite emotional and seem to be very personal. Without the music, the lyrics are outlined poems. Furthermore, Eve has a beautiful voice (listen to the opener Zwart or Meegemaakt) and she proves that Dutch can sound pretty nice.

We hear organs, percussion, synths, drums, bass... In terms of intensity, it is reminiscent of Wende Snijders, but Eva has an unique style. Anders Dan Anders is a very strong track. It contains very fine lyrics and towards the end you hear a nice piece of music. Sometimes, you hear a wry guitar (Suiker) or a separate bass line (Roest). A bit like Beth Hart does, but the strongest part are her lyrics (listen to Liever Alleen). In Vergeef Mij, we hear her sing and reflect about learning and trying, but it does not always work. It is the sound of a woman who grows to adulthood. Wereld and Als Je Gaat are two beautiful and introverted songs that close the album.
An album that is successful in many ways. The cover is a painting by Rob Steeghs. Eva Van Pelt is a lady with a lot of potential and I hope to hear more from her in the future.
Wim GUILLEMYN
10/12/2016
---
Vóór dit debuutalbum maakte Eva Van Pelt intieme muziektheaterproducties waarin ze zong over het ego en de ander. Op Zwart komen diezelfde thema's over ik, jij en wij, terug. Via haar teksten brengt ze een volwassen boodschap over het spanningsveld tussen liefde willen, ze bezitten en ze moeten missen, maar dan niet vanuit de sentimentele en clichématige invalshoek die veelal in het Nederlandstalige pop- en schlagergenre de regel is. De teksten zijn emotioneel en lijken heel persoonlijk te zijn. Zonder de muziek zijn het gedichtjes die heel raak en zonder veel tierelantijntjes het onderwerp situeren. Eva heeft een aangename stem en bewijst ze in bijv. de opener Zwart of in Meegemaakt, dat Nederlands goed en vloeiend kan klinken. Op dat vlak zit alles zeker goed.
We horen orgels, percussie, synths, drums, bas… Qua intensiteit doet ze wat denken aan Wende Snijders, maar ze heeft wel een geheel eigen stijl. Anders dan Anders is een heel sterke song met een heel fijne tekst en op het einde een mooi stukje muziek. Soms stopt ze met een wrange gitaar (Suiker) of een aparte baslijn (Roes) ook wat weerhaakjes in haar muziek. Een beetje zoals Beth Hart, maar de meeste weerhaakjes zitten uiteindelijk toch in haar teksten en de manier waarop ze die brengt. Luister maar eens naar Liever Alleen. In Vergeef Mij hoor je haar reflecteren en zingen over het feit dat ze leert en probeert, maar dat het haar nog niet altijd lukt. Een vrouw die naar volwassenheid groeit. Wereld en Als je gaat zijn twee mooie, iets introvertere songs die het album afsluiten.
Een album dat op vele vlakken geslaagd is, met diepgang op muzikaal en tekstueel vlak. De cover is een schilderwerk van Rob Steeghs. Eva Van Pelt is een dame met potentie, van wie ik graag meer wil horen in de toekomst. Benieuwd of Vlaanderen ze ook lust.
Wim GUILLEMYN
10/12/2016
---