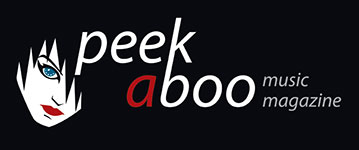 like this movie review
---
EVELYN PURCELL
Heatstroke
Movie
Action
[50/100]

A-Film
31/03/2015, Didier BECU
---
It took almost thirty years before Evelyn Purcell could make another film, because her previous work (the romcom Nobody's Fool with Rosanna Arquette) dates from 1986. Apparently, the filmmaker wanted to do something completely different as Heatstroke is an adventure film with some horror elements. Ultimately, the film appeared straight on the DVD market and the movie fans just chronicled Heatstroke as "a film with Maisie Williams of Game of Thrones". Nice for your poster, but by no means a guarantee for a good movie. Heatstroke is never really bad, you just forget the film in no time.
Maisie plays the difficult teenage daughter of Paul (Stephen Dorff), a biologist who specializes in hyenas. After he discovered once again that his daughter is addicted to alcohol and drugs, he obliges her to go with him on his next mission in Johannesburg. An ideal opportunity for Josie to meet her father's new girlfriend Tally (Svetlana Metkina). The teenager, however, has no interest in that, even not in the breathtaking African landscapes. The only thing she is concerned about is her iPad. Josie and Tally soon will be on their own, because her father unexpectedly gets killed (the role of star Stephen Dorff is indeed very small). The two women are chased by a gang of violent hunters, led by Mallick (Peter Stormare).
The film is exciting and the performances not even as bad as you would expect, only Purcell made it too much of an ordinary film. Even the African beauty is rarely used and you get the feeling that hyenas are the only animals that roam in Johannesburg. Who wants to see a masterful adventure film better rewatches Deliverance, those who are satisfied with mediocrity can test Heatstroke. Now out on A-Film on both DVD and Blu-ray.
Didier BECU
31/03/2015
---
Het duurde bijna dertig jaar vooraleer Evelyn Purcell opnieuw een film kon draaien, want haar vorig werk (de romcom Nobody's Fool met Rosanna Arquette) dateert ondertussen al van 1986. Blijkbaar heeft de cineaste het roer volledig omgegooid, want Heatstroke is een avonturenfilm met wat griezelelementen geworden. Uiteindelijk heeft het niet veel opgebracht want bij ons verscheen de film regelrecht op de dvd-markt en bij de filmfans staat de titel gewoon geboekstaafd als die "film met Maisie Williams van Game of Thrones".Leuke informatie om mee te pronken op je affiche, maar geenszins een garantie voor een goede prent. Echt slecht is Heatstroke nooit, alleen ben je hem in geen tijd vergeten.
Maisie speelt de moeilijke tienerdochter van Paul (Stephen Dorff), een bioloog die gespecialiseerd is in hyena's. Nadat hij nog maar eens heeft ontdekt dat zijn dochter tijdens zijn afwezigheid aan de drank en drugs zit, verplicht hij haar om mee te gaan op zijn volgende missie in Johannesburg. Een ideale mogelijkheid overigens voor Josie om haar vaders nieuwe vriendin Tally (Svetlana Metkina) beter te leren kennen. De tiener heeft daar echter geen interesse voor, zelfs de adembenemende Afrikaanse landschappen laten haar ijskoud, het enige waarmee ze zich bezighoudt is met haar iPad. Het duurt echter niet lang vooraleer Josie en Tally het alleen zullen moeten zien te rooien, want haar vader wordt onverwachts gedood (voor de goede verstaanders, de rol van ster Stephen Dorff is dus zeer klein). De twee vrouwen worden achternagezeten door een bende gewelddadige jagers die worden geleid door Mallick (Peter Stormare).
De film is wel op sommige momenten spannend en de vertolkingen niet eens zo slecht als je zou verwachten, alleen heeft Purcell er gewoon een veel te doordeweekse film van gemaakt. Zelfs de Afrikaanse pracht wordt zelden of nooit benut en je krijg het gevoel dat hyena's de enige dieren zijn die in Johannesburg rondlopen. Wie een meesterlijke avonturenfilm wil legt beter Deliverance of zo in zijn lader, wie genoegen neemt met de middelmaat kan Heatstroke eens uittesten. Nu uit op A-Film, zowel op dvd als op Blu-ray.
Didier BECU
31/03/2015
---
---