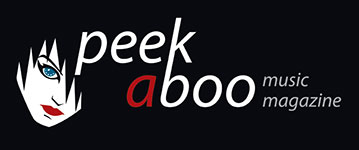 like this concert review
---
EXPLOSIONS IN THE SKY
Brussels, AB (08/06/2016)
Concert
10/12/2016, Didier BECU
---
Yes, it's definitely true: music fans are strange creatures. While most people look for a place under the sun in mid-July, music fanatics opt to enter a pitch black venue and give themselves away to a noise carpet that perfectly indicates the border between heaven and hell. An ideal description, even if we say it ourselves. Sometimes it seems as if God knocks on your shoulder, while a few seconds later it feels like Satan drags you towards his dark spots.
The two bands of this concert can only be labelled as post-rock. The main act can be regarded as one of the house hold names of the genre. The support act is Belgian-made and tries to create something new with that legacy and succeeds.
Last year, People, If You See The Smoke Do Not Think It Is Fields They're Burning was released. The icing on the cake for The Black Heart Rebellion, that has been around for ten years. After the release of that record - produced by Koen Gisen - the band played at this Brussels rock temple, tonight it was the support of Explosions In The Sky.
Those who already saw them, know that the concert was no surprise. With a whole range of instruments (from a simple chain to something that looks like a strange accordion), this quintet played an amazing blend of post-rock, psychedelia and post-metal. Pieter Uyttenhove is the ceremony master who shows you the darkest part of your soul. Confronting? Certainly, and even though this was only a support (well), you see that this band is constantly growing and is destined to follow the path of the Texans who half an hour later would greet a crowded venue.
Explosions In The Sky made the tabloids because the album Those Who Tell the Truth Shall Die, Those Who Tell the Truth Shall Live Forever bore the subtitle This Plane Will Crash Tomorrow. Some moralists saw a link with the attacks on the WTC building. Of course, it was nothing more than idiotic gossip. However, music fans knew it was a record that would change the face of music forever, especially that of post-rock.
After The Earth Is Not A Cold Dead Place, the succes faded, but the latest album The Wilderness put these four (on stage five) back on the musical map. In Belgium too, because this gig was sold out in no time, and so the fans asked the Americans to do a second concert the following day, which they did.
Guitarist Mark Smith asked for an applause for The Black Heart Rebellion,he apologized for the fact that he had not learned any Dutch in the last 24 hours. The band began with The Birth And Death Of The Day. It was the start of 90 minutes of amazing post-rock, only interrupted by the exuberant cheers of the enthusiastic fans. The four guitarists and the drummer constructed an indestructible wall of sound. There was aggression, but mostly beauty. All compositions are instrumental, and although post-rock bands sometimes can cause a yawn, Explosions In The Sky doesn't. The secret? Strong songs like Infinite Orbit, Memorial, Color in Space or the powerful valve The Only Moment We Were Alone.
The music had an extra dimension thanks to the dazzling light show. Explosions In The Sky showed that post-rock is not just a term used by 30 year old men who revert to their memories. Phenomenal is the only word that fits this concert.
Didier BECU
10/12/2016
---
Muziekfanaten, het blijven al bij al toch rare wezens. Zoeken anderen de zon op, stappen muziekliefhebbers met plezier de pikdonkere AB binnen om zich te laten onderdompelen in een klanktapijt dat perfect de grens tussen hemel en hel aanduidt. Een ideale omschrijving, ook al zeggen we het zelf. Soms lijkt het alsof God je op de schouder klopt, en dan weer is het satan die je naar zijn duistere plekken meevoert.
De twee bands die op het programma stonden, kan je niet anders dan in het post-rockvakje onderbrengen. De hoofdact mag je, zonder er veel bij na te denken, als één van de gevestigde waarden uit het genre beschouwen. De supportact is Belgisch talent dat met deze vondsten iets nieuws probeert te scheppen en daar meer dan behoorlijk in slaagt.
Vorig jaar kwam People, If You See The Smoke Do Not Think It Is Fields They're Burning uit. De perfecte kers op de taart voor The Black Heart Rebellion dat al tien jaar bezig is. Tijdens de releasedagen van dit schijfje op 9000 Records (met Koen Gisen als producer), stond de band al eens in de Brusselse rocktempel, nu deed hij dat als als voorprogramma van Explosions In The Sky.
Wie deze heren reeds aan het werk zag, weet dat dit concert geen verrassing was. Met een hele resem instrumenten (van een ketting tot iets wat op een vreemd accordeon lijkt) brengt dit vijftal een waanzinnige mix van post-rock, psychedelica en post-metal. Pieter Uyttenhove is de ceremoniemeester van een collectief dat je de meest duistere kant van je ziel laat zien. Confronterend? Zo veel is zeker, en ook al was dit maar een voorprogramma (nou ja), zie je toch dat deze band alsmaar groeit en voorbestemd is om dezelfde weg op te gaan als de Texanen die een half uurtje later een stampvolle AB zouden begroeten.
Explosions In The Sky haalde ooit de roddelbladen omdat het album Those Who Tell the Truth Shall Die, Those Who Tell the Truth Shall Live Forever het opschrift This Plane Will Crash Tomorrow had. Daardoor zagen heel wat moraalridders een link met de aanslagen op het WTC-gebouw. Natuurlijk ging het om niet meer dan idiote roddels, muziekfans wisten evenwel dat het een plaat was die het gezicht van de muziek zou veranderen, en dan vooral die van de post-rock.
Vreemd genoeg ging het nadien (op The Earth Is Not A Cold Dead Place na) bergaf, maar de laatste cd The Wilderness zette de vier (op het podium zijn er dat vijf) opnieuw op de muzikale landkaart. Ook in België, want doordat het optreden op 7 juni in een mum van tijd was uitverkocht, werd aan de Amerikanen gevraagd om de dag nadien weer op te treden. En jawel, weeral zat de zaal vol.
Gitarist Mark Smith vroeg om een applaus voor The Black Heart Rebellion, verontschuldigde zich voor het feit dat hij op 24 uur tijd nog geen woord Nederlands had geleerd en de band begon met The Birth And Death Of The Day. Een startschot van anderhalf uur prachtige post-rock dat alleen maar werd onderbroken door het uitbundige gejuich van de enthousiaste fans. De vier gitaristen en drummer zorgden voor een onverwoestbare geluidsmuur. Er zat agressie in, maar vooral veel schoonheid. Alle composities zijn instrumentaal, en hoewel post-rock wel eens een geeuw kan veroorzaken, heb je dat bij Explosions In The Sky niet. Het geheim? Gewoon ijzersterke songs zoals Infinite Orbit, Memorial, Colors In Space of de krachtige afsluiter The Only Moment We Were Alone.
De muziek kreeg een extra dimensie door een oogverblindende lichtshow waarin niet op een lampje min of meer was gekeken. Explosions In The Sky liet zien dat post-rock niet gewoon een term is waarmee dertigers nog eens graag uitpakken. Fenomenaal is dan ook het enige woord dat bij dit concert past.
Didier BECU
10/12/2016
---